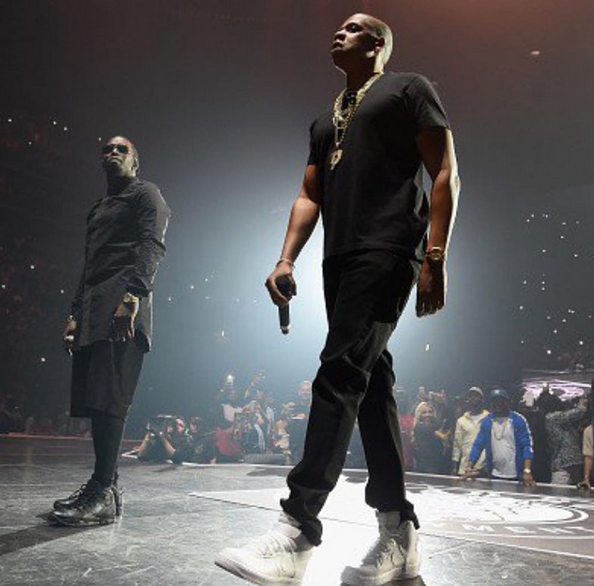 It's Bad Boy For Life!  Come inside to check out tons of pics and videos from the star-studded Bad Boy Reunion show in Brooklyn last night….
The Barclays Center was super LIT last night!
The Bad Boy Reunion show went down in Brooklyn last night and when we say EVERYONE was there, we mean it. It was a total star-studded concert that will certainly go down in the history books. Last night's show was the first of two shows in Brooklyn. Another concert will go down tonight to commemorate Notorious B.I.G.'s birthday today.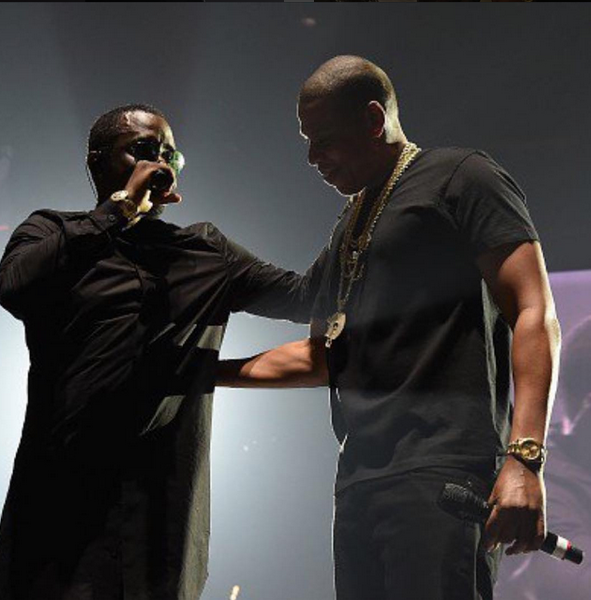 Hip Hop mogul Jay Z was tapped to perform for the highly anticipated concert. And once he took center stage, the audience totally lost it!
"Two fingers in the sky for B.I.G. tonight," Jay Z said in honor of Biggie's birthday (May 21st).
Diddy revealed Blue Ivy had a dance recital and that Hov traveled thousands of miles to make it to the show. "That's what family does!," said Diddy. It's unclear if Hov missed Blue's recital or if he hopped on a jet right afterwards (likely the latter), either way, the Bad Boy honcho was grateful that Hov made an appearance.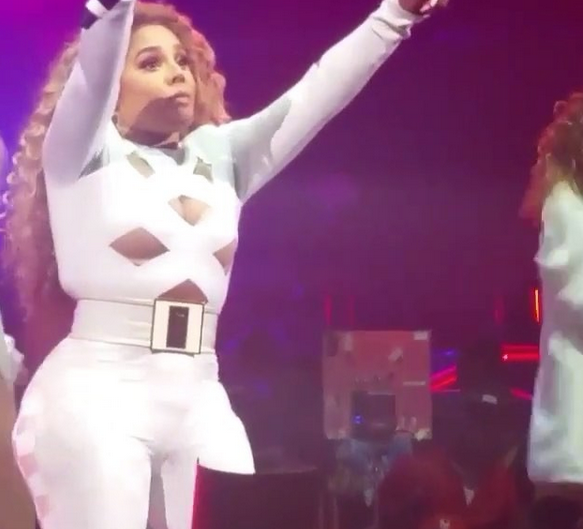 Lil Kim poured her curves in a skin tight white Balmain bodysuit accenting every curve on her body. She popped up on stage "Big Momma" style to get the crowd hype with her raunchy lyrics and body rolled as best she could.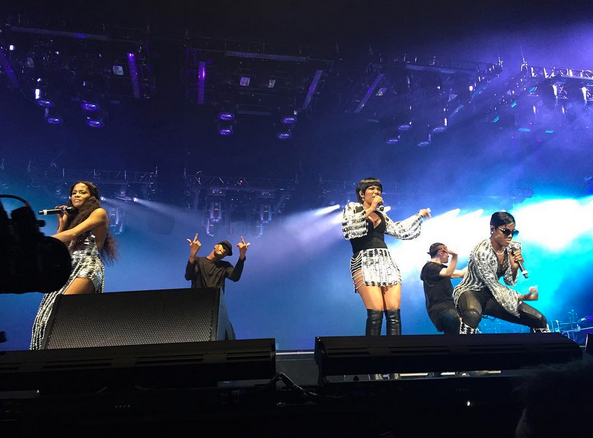 Girl group TOTAL rocked the stage with their 1996 track "Kissing You" where they brought out "Love & Hip Hop: Atlanta" star Stevie J and ran through their catalog of classics.
Nas joined Diddy on stage for "Made You Look" and "Hate Me Now" rocking furs that had trains attached:
Yeah that happened.
Ma$e, the LOX, Faith Evans, Usher and Carl Thomas all performed sets as well.
The 305 came to Brooklyn! Rapper Rick Ross hit the stage to perform "Stay Schemin." French Montanta joined Rozay for a few tracks during his set. Diddy's girlfriend Cassie even hit the stage to perform her song "Me & U."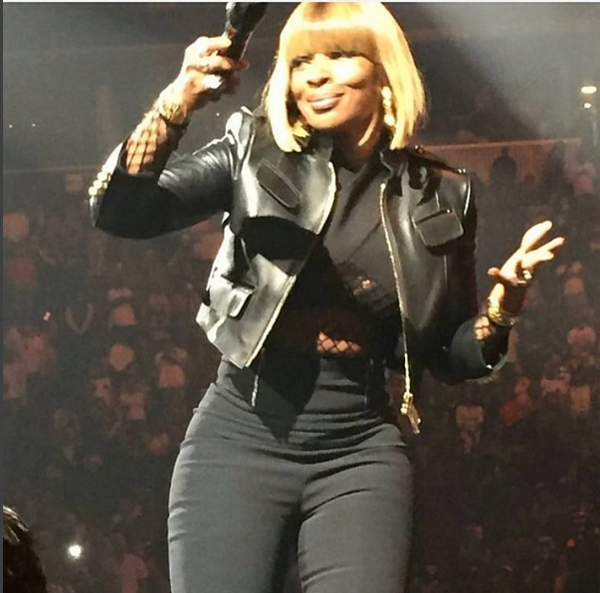 Oh, and Mary J. Blige had everyone on their feet as she hit her signature two-step throughout her performance.
Backstage...
The Roc Nation honcho linked up with Usher and his homie Vegas Jones backstage.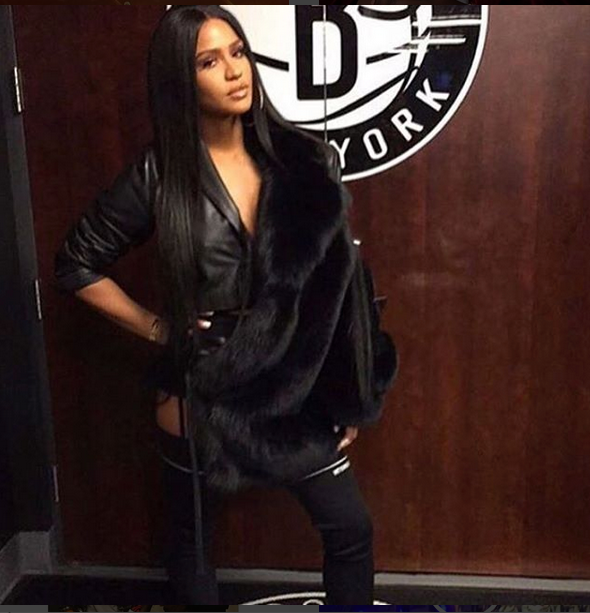 Diddy's main squeeze Cassie was busy posing it up and snappling flicks with French Montana. This pic....
And here are more flicks from behind-the-scenes in the audience below: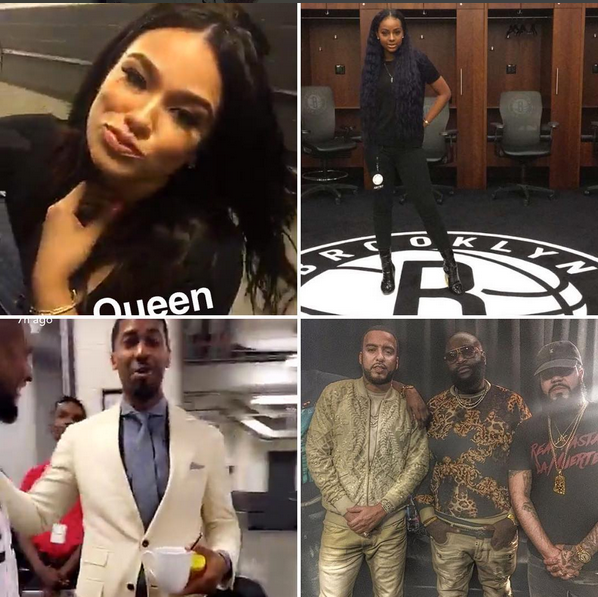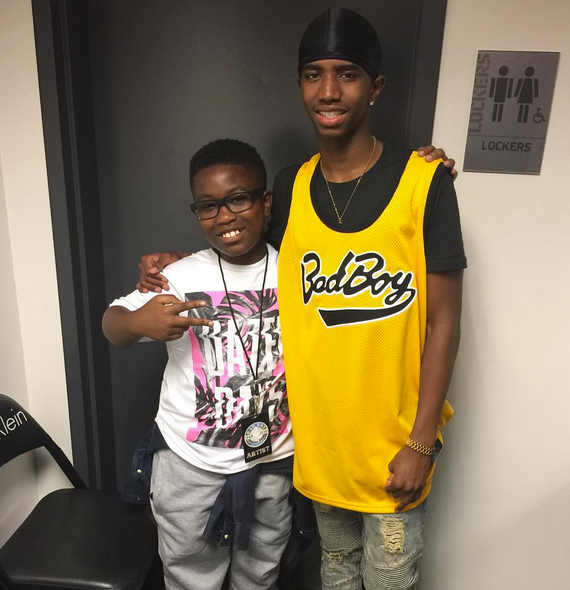 Like we said EVERYONE was in the building.
Check out our round up of videos from the epic show below:
Oh Busta Rhymes...
Tonight, round 2 will commence at the Barclays Center with special guests DMX, Swizz Beatz and more surprise guests.
The 25-date tour will then start making its rounds across the nation in August. You can cop your tix on Live Nation.
Happy Birthday B.I.G.!
Photos: Getty/Instagram