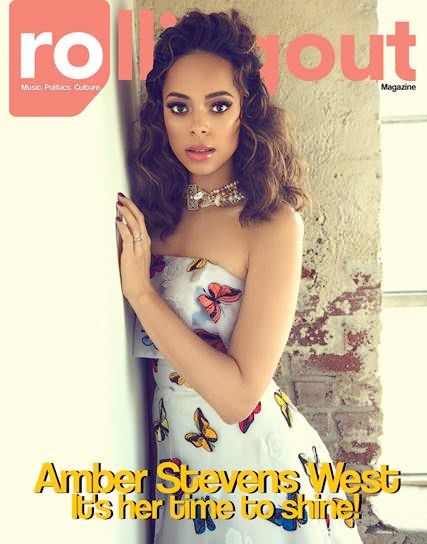 The gorgeous Amber Stevens West is the covergirl of the newest issue of Rolling Out magazine. Come inside to get to know the 29-year-old "Carmichael" starlet inside….
Get familiar!
Following two successful season of "The Carmichael Show," starlet Amber Stevens West is gearing up for another season of laughs. The show has been renewed for season 3 on NBC, which means we'll be seeing more of the YBF beauty on the small screen.
For her latest feature, Amber slays the magazine circuit with a stunning cover and spread for Rolling Out magazine. Inside, we learn things we never knew about the 29-year-old Hollywood actress. She can sing (she started out in the music industry), she plays piano (she use to put on shows for her family when she was little) and she's a happily married woman ("The Walking Dead" actor Andrew J. West is the lucky guy).
The rising star also reveals up about how she landed her role on the NBC comedy, her favorite Beyonce tracks, where she and her husband are headed for their next honeymoon and more.
Below are the highlights:
In three words, describe Amber.
Happy, grateful and friendly.
On her character on "The Carmichael Show":
"My character is Maxine, Jerrod's live-in girlfriend, a therapist-in-training, who loves to challenge Jerrod and his entire family on all their views. She's a very open-minded, liberal thinker, who brings an interesting balance because her point of view is always different than anyone else's.
On what it's like working with her cast mates?
Oh, it's exactly what you'd think — super fun, silly and professional. It's amazing. Jerrod is such a great leader. He's the youngest of the entire cast. He sets a great precedent. He comes into work really focused but excited, collaborative and very positive every day. It sets the tone for everyone else. David and Loretta [Devine] are the most professional actors I think I have ever worked with — they're always on time, always know their lines, mess around when it's OK to mess around but are very serious when they need to be.
Everything runs smoothly and efficiently at our job. We all really like each other and have a lot of fun. We're always singing. Every single one of us on the cast can sing. There [are] many times where we stop during the middle of the day and everyone is singing Dreamgirls' songs or the latest from Adele. Loretta jokes at least once a week about doing a musical episode.
TV or film?
TV. There's something special about working with the same group of people for a long period of time. With movies, you come and go as an actor, especially if you are not the lead, from week to week. You don't really have a lot of time to get to know anyone, and then on to the next thing. I know a lot of actors who find fulfillment in playing an entirely new character. I like to stick with one character and create a family with the people around me.
On how she and her husband/"The Walking Dead" actor Andrew J. West met (They got married in 2014):

We met on the set of "Greek." We fell in love. We realized quickly we were made to spend our lives together.
On how they spent their honeymoon:
We went to the Dominican Republic. We explored the island and had a great time. It was beautiful. They were some of the nicest people we've ever met in our entire life. We've traveled a lot of places and people had never treated us so wonderfully. We had an amazing trip.
On travel plans for their second anniversary:
For our anniversary we'd like to organize a trip to Paris. I've been there before but we haven't been there together. It's the most romantic city in the world. We're trying to find time so we can go there next. But there is a very long list of places that we'd like to visit and see.
On wanting a music career first:
Singing was the first introduction into entertainment. As a little kid, I'd put on shows for my family. I would sing songs and play piano. I thought while growing up in high school that I would stick with music and try to make a career out of that. As I gave it an honest, real shot, I realized it was not for me. It's a really different life path. I feel that you have to be born and made for it — you have to have a much stronger passion for it than I ever did. I do love to sing. From time to time, I will get on stage like cabaret. I did a musical once — nothing too serious. … I joke with people that one day I will do a stint on Broadway. It will be really cool to do a show for a little while.
On her favorite Beyoncé song:
I can listen to the entire Lemonade album. It's basically the best thing that I've experienced this year. I'm obsessed with every song on it. My number one song from her right now is "Freedom."
What is it about Lemonade that has you so inspired?
It's an honest, vulnerable album. I've always been a fan of hers and enjoyed everything she's put out. But there's something personal about it, in a way that she hasn't done before. The music is beautiful, different and every song has its own vibe. It explores different types of music, featuring James Blake, Kendrick Lamar, and [it has] a Southern charm, but it's still cohesive. When anyone talks about anything personal, you connect to it.
We agree. You can read the full interview here.
Peep the slayage that occurred during the photoshoot below: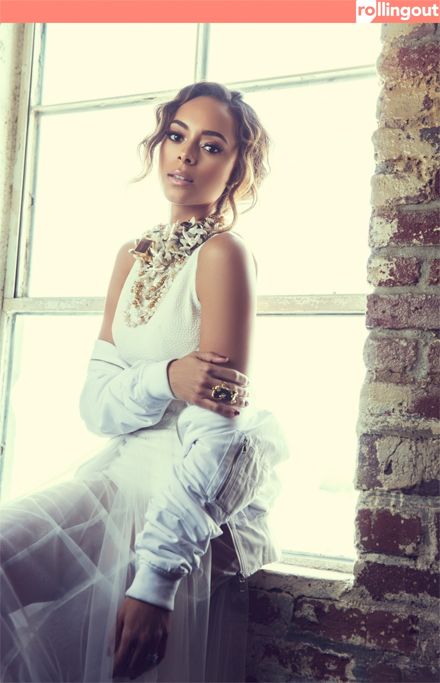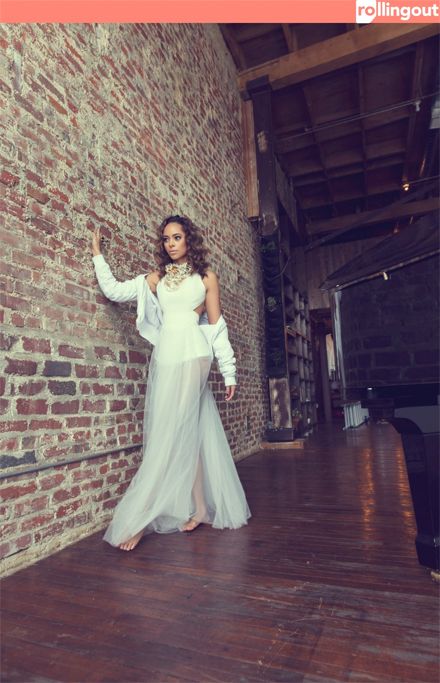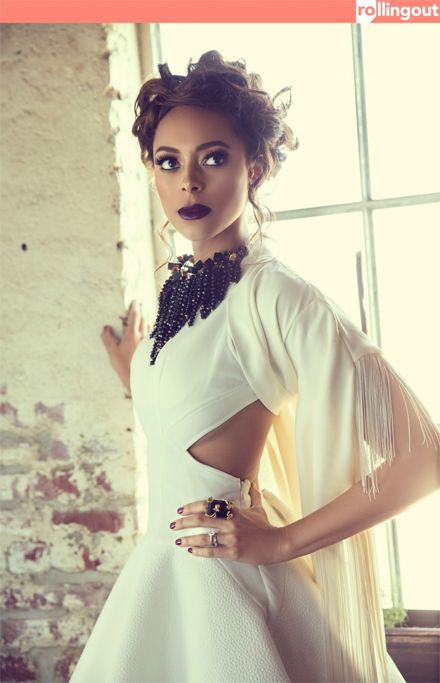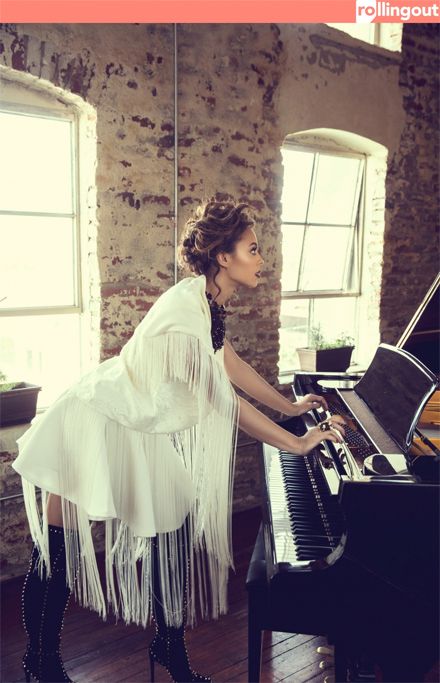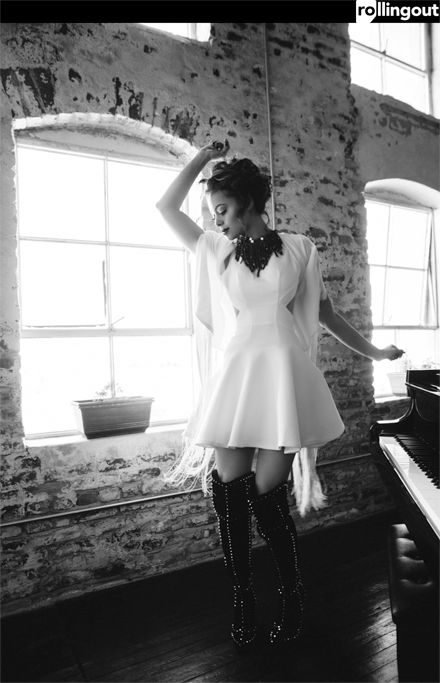 Flawless.
Photos: Rolling Out