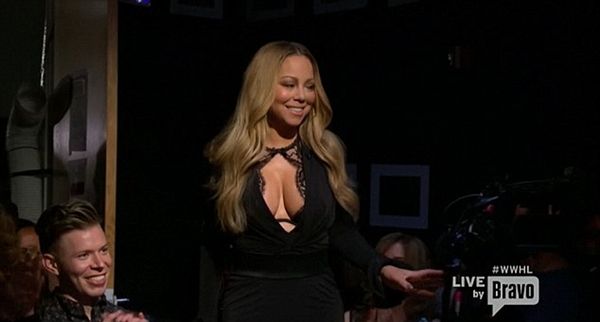 She may have arrived to her "WWHL" appearance late, but she's never late on the shade.  Check out Mariah being Mariah inside...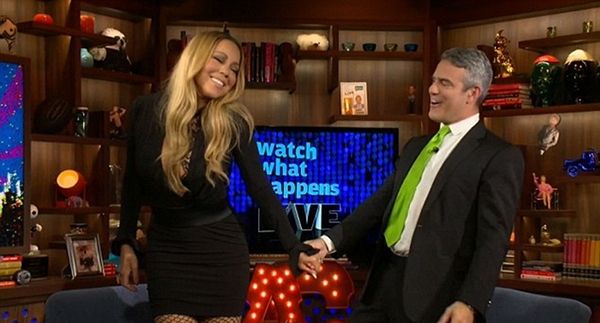 After host Andy Cohen stalled for a few minutes on the live show while Mariah Carey found her way to the clubhouse the other night, "Watch What Happens Live" was underway and full of "Bish Please" moments.
First off, the upcoming "Mariah's World" docu-series star showed off her gazillion carat engagement ring from her billionaire fiance James Packer: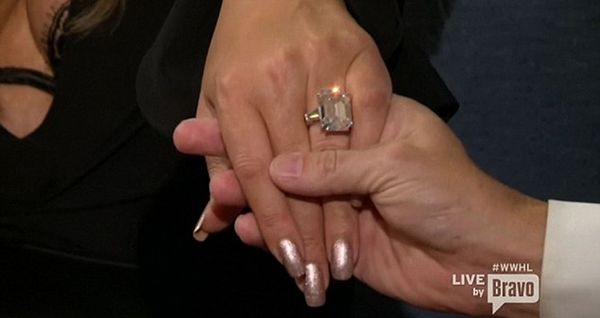 And in case you were wondering, YES, there will indeed be a pre-nup. MiMi said,"Everybody's valuable."
Touché.
Oh, and if you think her 35-carat ring is "too big," she said you're nothing but a hater.
The episode was not without a shade blessing from Ms. Carey.
Apparently, we're still talking about whether Mariah actually knows Jennifer Lopez or not.  For the record, Mariah explained what she means by "I still don't know her."  And she kinda has a point.  A shady point.  But, a point nonetheless.
Check out why she told Andy she STILL doesn't know J.Lo:
Also, Mariah struggled to come up with even one nice thing to say about her former "Idol" co-host Nicki Minaj, let alone three.  Check out how she hilariously handled the challenge during Plead The Fifth:
Oh Mimi.  We l-i-v-e.
Photos: Bravo