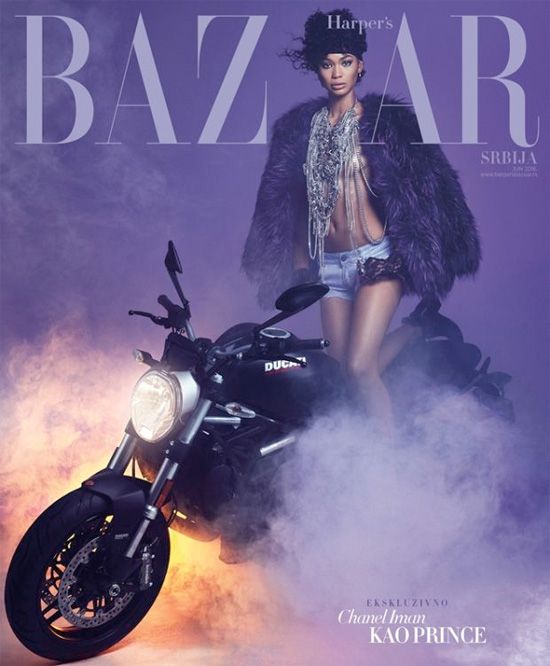 Chanel Iman and Christina Milian are hitting newsstands overseas. Come inside to see Chanel's fashion tribute to Prince and C-Milli's swimsuit cover….
Less than a month after the untimely passing of musical icon Prince, the first fashion magazine tribute has arrived.
Supermodel Chanel Iman transforms into the Purple One for Harper's Bazaar Serbia's June 2016 issue. And she nails it. The Sports Illustrated model pulls off Prince's eclectic style in the four-cover series as an ode to his illustrious, yet fashionable career.
Shot by photographer Joshua Jordan, Chanel channels the Purple One with the recreation of the Purple Rain cover, his signature curls and headband, glam rock threads and, of course, his guitar.
Peep the covers below: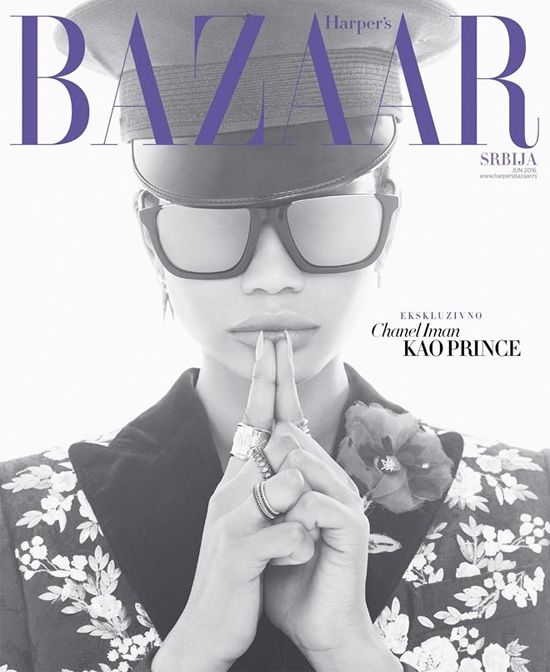 Nice.
On another magazine front...
After styling in the pages of Canadian magazine GEORGIE, Christina Milian is back with a new magazine cover. This time, the former "Grandfathered" star (the show was recently cancelled) is flexing on the cover of FHM magazine.
Posing it up in a sexy swimsuit and suspenders, C-Milli serves a seductive look while looking over her shoulder on a sunny beach. And as you can see, Christina's bod is already summer ready.
Be sure to check in on C-Milli when the "Rocky Horror Picture Show" premieres on FOX this fall.
Photos: Joshua Jordan via Harper's Bazaar/FHM magazine