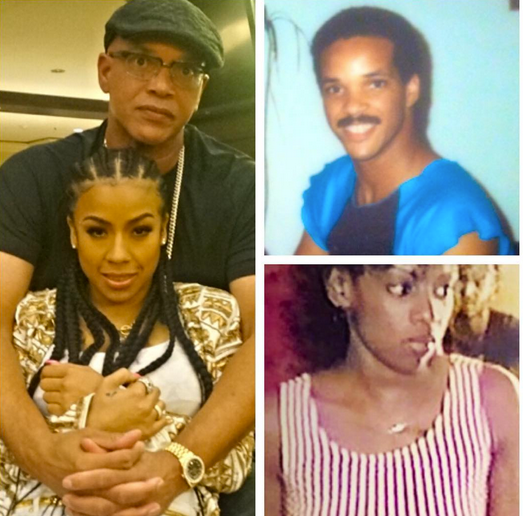 Keyshia Cole located her biological father after 34 years a couple days ago.  Now, she's letting us all in on how their first meeting went. And yes, Frankie was there too.  Deets inside....
When Keyshia Cole told the world she had finally found her biological father, we ALL rejoiced.  Not knowing who her father is seems to be one of the driving forces behind her emotional....issues we'll just say.
By the grace of God (and maybe a few other things she hasn't shared yet), Virgil Hunter showed up and the DNA test proved....he IS the father!
Interestingly, Virgil is no stranger to being famous himself.  He's a well respected and well known boxing trainer who has trained former world champions like Andre Ward, Andre Berto and Amir Khan.
Keyshia flew home to Oakland to meet up with him a couple days ago, and she revealed she's spending time getting to know her dad.
Today, she revealed that her mother Frankie and Virgil met up for the first time in 34 years.  Eeek!
The "Trust & Believe" singer shared the pic above with her dad and throwback pics of both Frankie and Virgil saying: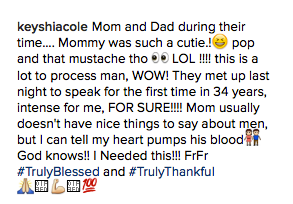 Sweet!  We wish them a loving and continued reunion.  Won't he do it?!
Photos: Instagram