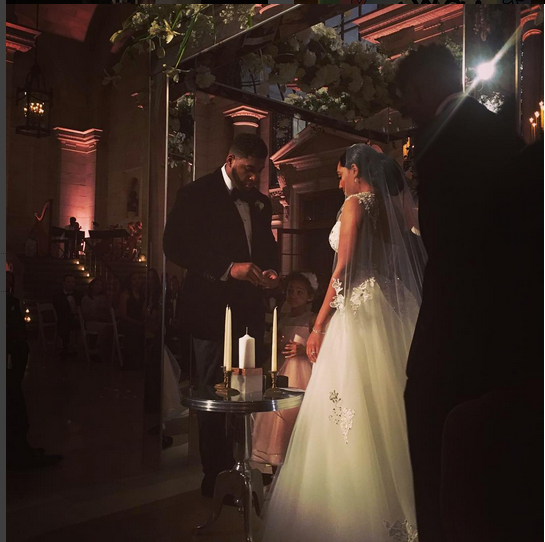 Just Married!  We love a good dream wedding.  Devon Still, Asha Still andlittle Leah Still had just that as they just officially became a family today.  Check out pics and video (especially their family dance at the reception!) from Devin & Asha's New York nuptials inside...
Introducing The Stills!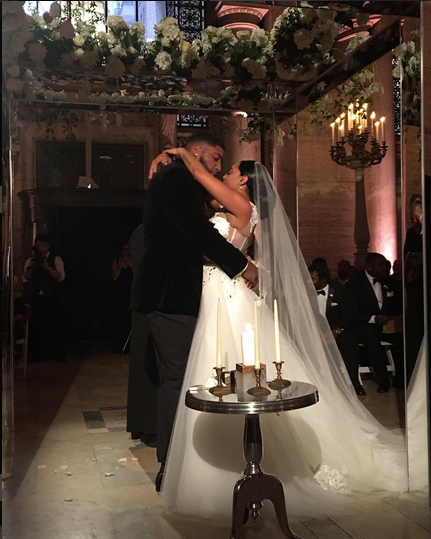 The couple was chosen by wedding site The Knot to receive this year's Dream Wedding.   The black-tie nuptials, which were live-streamed for the world via Facebook, for sure served Carrie Bradshaw vibes (had her SAC movie wedding actually happened).
Wearing a bespoke tux from Martin Greenfield Heritage, NFLer and father of cancer survivor Leah Still wed his bride Asha Joyce tonight at the New York Public Library.
Asha was laced in an ethereal Pnina Tornai for Kleinfeld gown and Jimmy Choo shoes for her big night.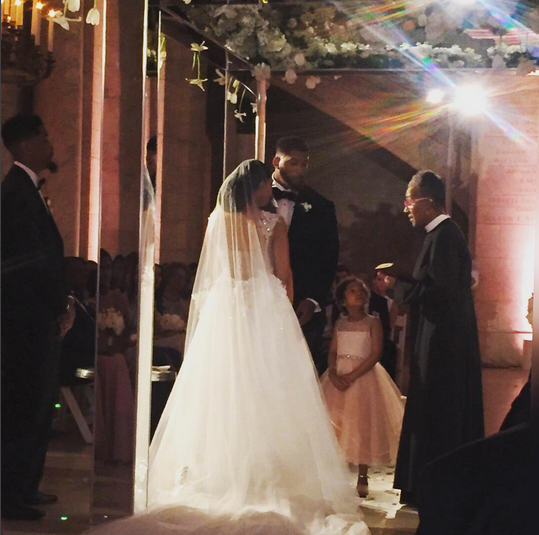 And Leah, who's now on the mend after beating cancer, looked like a princess.
In the midst of the gorgeous setting, the couple said heartfelt vows to each other.  E! reports:

"You are not only the love of my life, but you are my best friend," Asha told Devon in her vows. Meanwhile, while fighting back tears, he shared,"I promise to be by your side through every step of the way." Awww.
As they walked back down the aisle together after saying their vows, their outro song was Jackie Wilson's "Higher & Higher."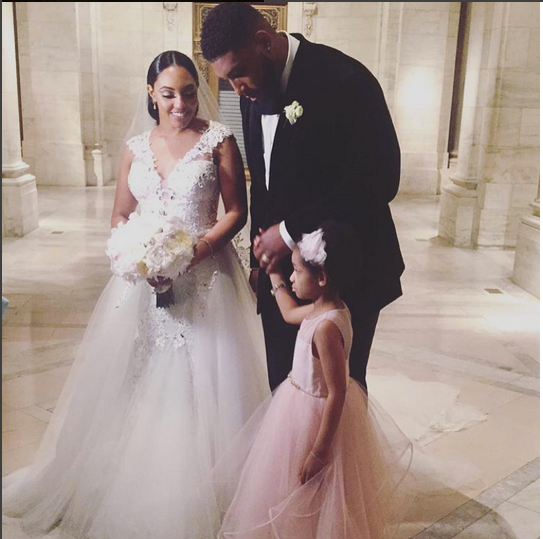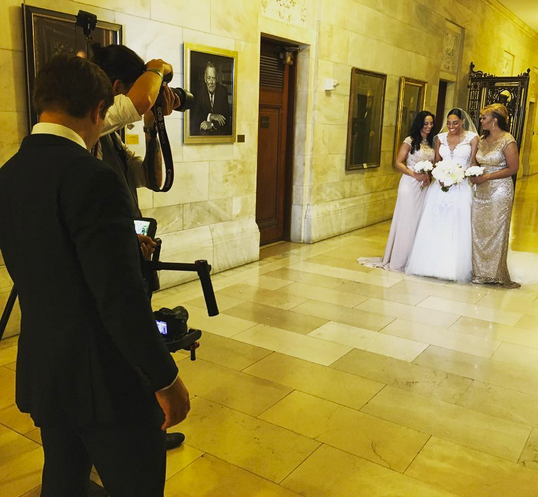 Yes, there was even a choir.
Devon, Asha and Leah slayed their family dance at the reception to "Uptown Funk":
More pics from the reception: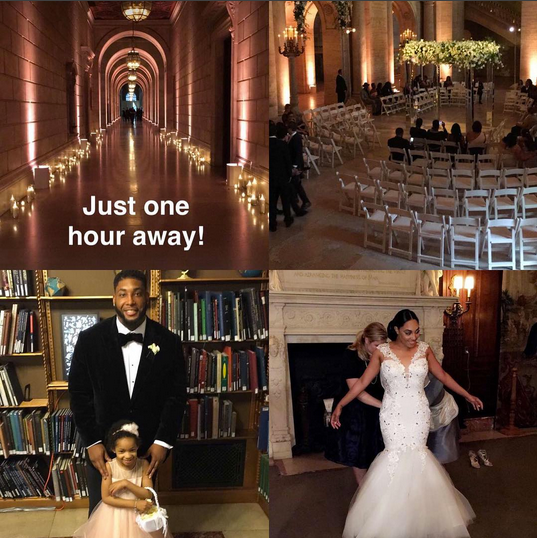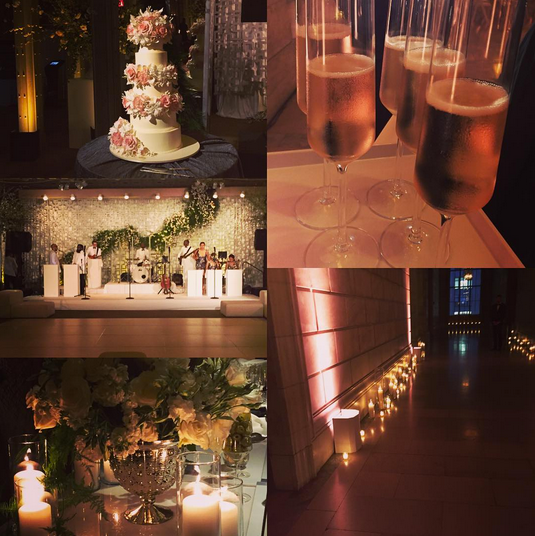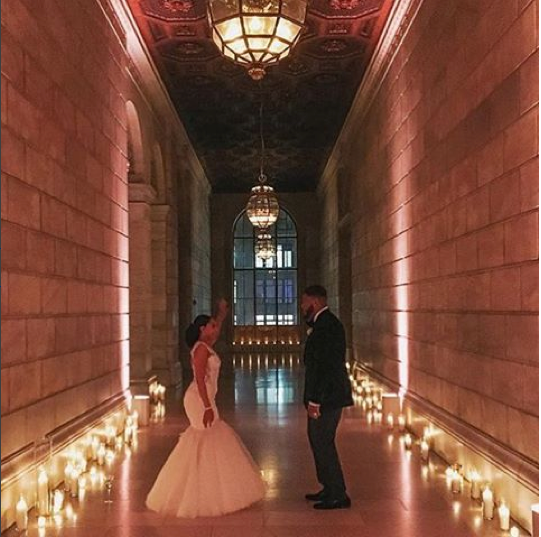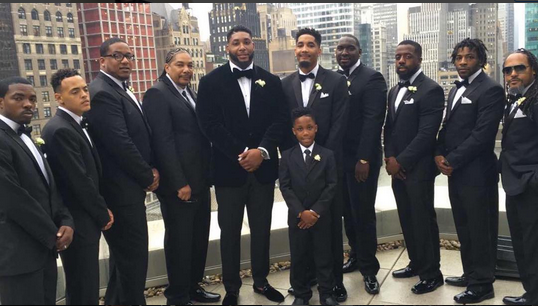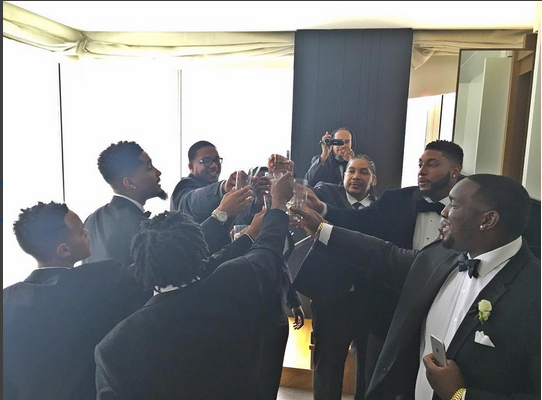 Devon posted pics of his groomsmen saying, "Nothing can take the joy out of this moment when you been through hell to make it here."
Last night at the rehearsal dinner, the couple (and Leah) snapped a few cute pics before becoming husband and wife: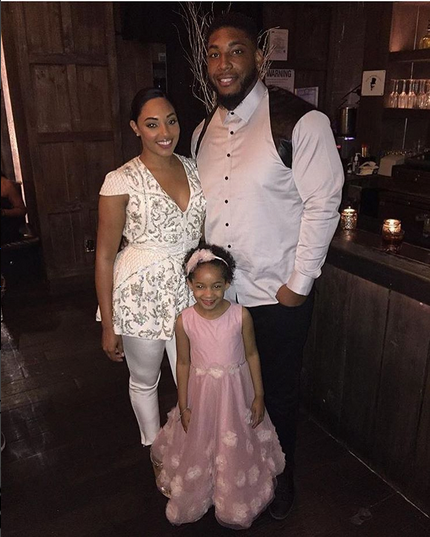 By the way, their adorable wedding hashtag is #stillinlove2016.  Sweet!
Photos: Instagram