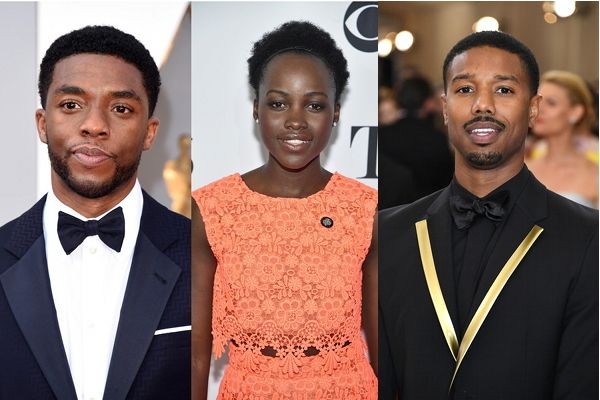 The updates for the blackest Marvel comic and movie ever just keep on coming.  And we're loving every bit of it.  Find out who's now in talks to join the Black Panther cast inside...
Our crush Chadwick Boseman will be Black Panther, aka T'Challa, in the upcoming Marvel movie with award-winning director Ryan Coogler.
Now, the cast is shaping up to be f'in amazing as two of our other faves are in talks to sign on.
Michael B. Jordan, who has worked with Ryan in Fruitvale Station and Creed, has reportedly just joined the cast.  MAJOR move.
While the recent Fantastic 4 flick was blah as all hell, MBJ's role in it was the only thing that kept us watching.  So even though his Marvel career got off to a bumpy start -- the reviews were a tragic mess -- maybe Black Panther will give him yet a good push to the A-List.
No word yet on who he will play in the iconic comic, which centers around T'Challa, the hero and ruler of the fictional African nation of Wakanda. But Michael may portray a villain, according to The Hollywood Reporter.  Hmmmm....
Also in talks to join the cast is Lupita Nyong'o.  Yassss!
While Ryan Coogler is also writing the script to the film, THR reports it's unclear as to whom she would play.  Either a love interest -- and Black Panther never had many of those in the original comics -- or his half sister & equal Shuri.
Check out all the possibilities for Lupita HERE.
Black Panther is scheduled for a Feb. 2, 2018 theatrical release. Production is set to start in early 2017.  You can also check out Ta-Nehisi Coates' first book in the Black Panther's new comic series HERE. 
Photos: Getty