The late night TV takeover was in full effect these last couple of nights.  See Kerry Washington's super cute baby bump on "Kimmel," Drake cutting up with "Fallon," and Jada, Tracee and more making their fab rounds inside...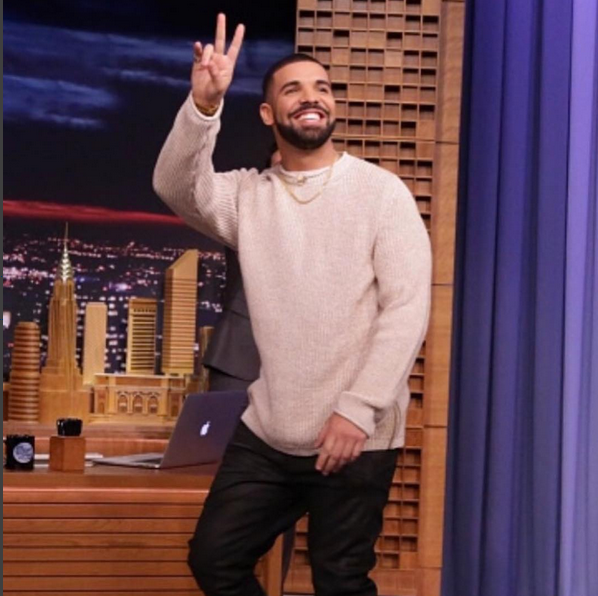 Oh, hey zaddy.  Drake is getting ready for his "SNL" gig tomorrow night, so he rolled to Jimmy Fallon last night to talk shop.  The Views rapper admitted his own dad hasn't yet listened to his album, because he's BUSY.
The 6 God talks to Jimmy about his mom's champion Scrabble skills, his dad's Shanghai adventures, and they sample Drake's Virginia Black whiskey.  We're convinced Drizzy was trying to get lit since he DOWNED that liquor like a champ.
Oh, and this Faceketball game...we can't.  Ha!
Peep videos below:
By the way, Jada Pinkett Smith also did Jimmy's show this week. 
The hot mama arrived in a Valentino skirt and Louboutins flossing that killer bod of hers.
The Bad Moms star dished how her husband Will Smith is too competitive to play Monopoly with his family anymore.  So he's banned from family games! Oh, and he hates bugs. So only Jada and Willow like the outdoorsy stuff.
Jimmy and Jada also teamed up against Andy Cohen and Tariq Trotter from The Roots in a game where they take turns holding up celebrity masks and guessing who they are before time runs out.
Check the videos below:
Kerry Washington joined her boss Shonda Rhimes on "Fallon" last night after the "Scandal" season finale.  And Kerry's baby bump was on full on display.  So cute!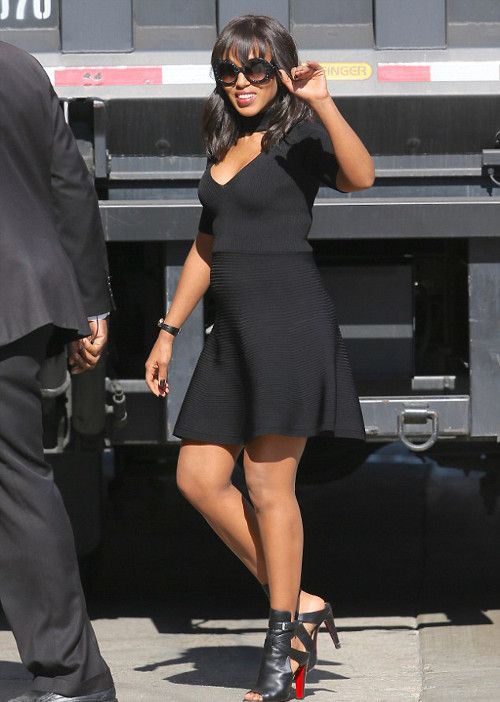 This chick wears pregnancy oh so well.
Kerry talked about her pregnancy and Jimmy tries to get Shonda to comment on if Kerry's character on "Scandal" will be pregnant next season as well.  But the "Confirmation" star wouldn't reveal who she told about her second pregnancy first : Shonda or her parents.  Ha!
The two boss ladies talked about attending the recent White House Correspondents' Dinner and how people in the political world are eager to give them stories for "Scandal."
Check out the videos below:
Speaking of Shonda, she's looking fabulous these days:
Cute.
Tracee Ellis Ross hit up "Conan" last night in this Zero + Maria Cornejo silver jumpsuit we're totally drooling over:
She paired the look with silver Tamara Mellon shoes.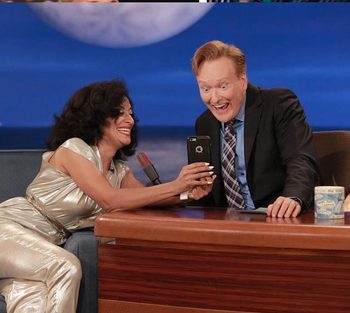 The social media lover taught host Conan O'Brien how to use Snapchat, and hilarity ensued.  Check it:
By the way, this week's episode of "blackish" had us in tears...the emotional, sappy ones.  Loves it!
Photos: Splash/NBC/Instagram