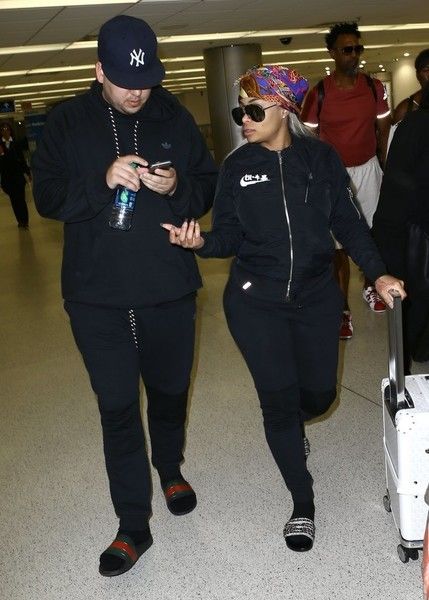 Birthday girl Blac Chyna and her fiancé Rob Kardashian swooped down in Miami for some birthday fun. But before they headed down south, Chyna dished on her bestie turned frenemy turned future sister-in-law Kim Kardashian West giving her pregnancy tips. Peep their airport pics and get the deets inside….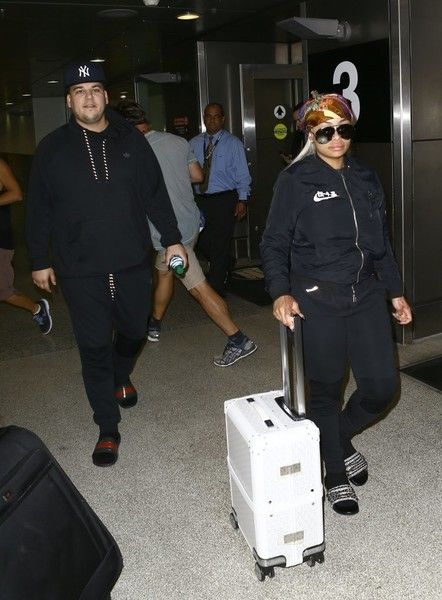 Fresh from her CHYMOJI launch, Blac Chyna and her fiancé Rob Kardashian have jetted to Miami ahead of a club appearance. Now that the future Angela Renee Kardashian has gotten over her morning sickness, she's free to travel the country to collect her coins. No baby bump is going to stop her hustle and her man is right by her side along the way.
Before they touched down in Miami, the engaged couple chopped it up with Zuri Hall from E! News on the purple carpet at Chy's emoji launch/birthday bash. The soon-to-be mom again dished that her future sister-in-law (and former bestie) Kim Kardashian West has given her plenty of mommy tips. "She gives me a lot of tips actually," said Chyna.
Chyna has a son only a year older than North West but, maybe Kim wants to be helpful....
Meanwhile, Rob opened up in his first on-camera interview in years telling Zuri he's super excited about becoming a first time dad and that he's trying to keep his personal life with Chyna private.
"I mean it's my first time, so everything is exciting, literally," said Rob. "I'm happy and I just like to keep it, you know, keep it private...as private as can be."
Not sure how private things can be when they Snapchat and Instagram every moment of their lives themselves.
The twosome, both rocking all black sweatsuits, was spotted arriving at Miami International Airport yesterday before her scheduled strip club appearance at G5ive nightclub to continue the birthday celebration.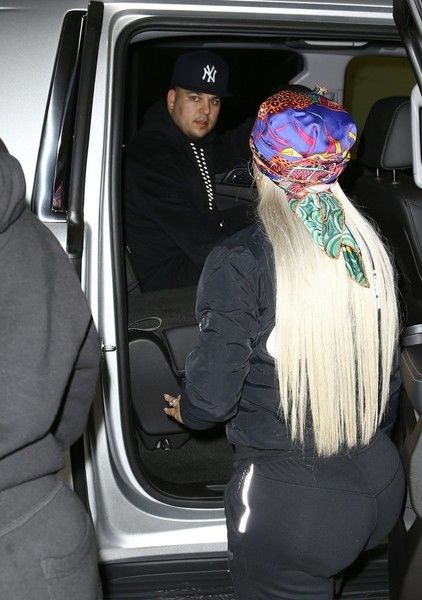 After arriving:
We hear that soon after they touched down in Miami they made a beeline to Tootsie's Cabaret strip club. Of course.
She made a few videos on her SnapChat with her baby bump covered in a white hot jumper. Cute.
Her next stop? Chyna will be heading to D.C. for a hosting gig at Bliss nightclub Saturday night.
Photos: FameFlynet/Chyna's Snap