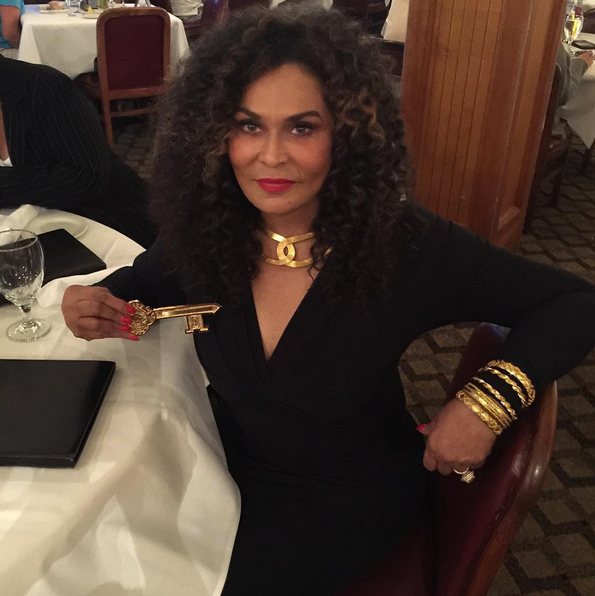 Everyone has something to say about Beyonce's LEMONADE, including her mother Tina Knowles Lawson and feminist bell hooks. Find out what they said inside…
With everyone speculating on Beyonce's LEMONADE album, her mother Tina Knowles Lawson sets the record straight.
Folks have been going on and going trying to crack the code to Mrs. Carter's latest musical offering. Was she referring to her husband Jay Z cheating? Was she talking about her mother's strained relationship with her father Mathew Knowles? Tons of opinion pieces, tweets and Instagram posts trying to decode the visual album were put out there.
Now, her mother Tina Knowles Lawson opens up about what LEMONADE is all about.
"People make it all about the cheating and betrayal and, yes, that's a part of it because that is something you have to heal from," Tina told ABC13 in Houston. "If you really listen to the poetry it is one of hope and redemption and hopefully that can be healing for people."
So was Bey really airing out her mom and dad's dirty laundry?
"It could be about anyone's marriage. I think that everybody at one time or another has been betrayed and lied to and it's about the pain and it's about the healing process and it's about how do you get past that and move on."
While she doesn't confirm the visual album was about her now failed marriage to her former husband, she does open up about how she handled the breakup.
"I remember my first little pity part and I called them crying and you know, they all came," she recalled. "We had a slumber party, we watched old movies all night and ate ice cream--it was very healing. My children are my rock and they are," she said. "Its just been the best gift god could have given me."
Aww!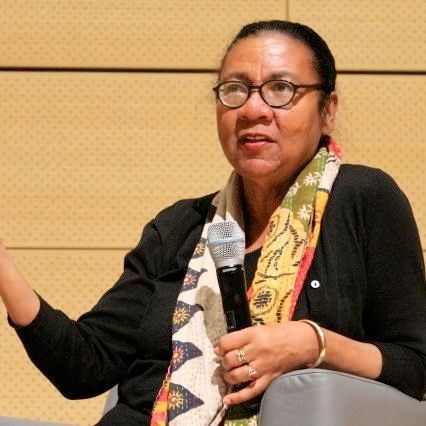 Feminist/author bell hooks offered up a critique of Bey's LEMONADE album that some are calling harsh.
In an essay posted to her site, bell acknowledges that the "Sorry" singer" formed a "powerfully symbolic black female sisterhood," but she also scolds her for her use of violence in the visual album and how black women cannot yet be truly respected by simply showing off their beautiful bodies.
Here's an excerpt from her post:
Viewers who like to suggest Lemonade was created solely or primarily for black female audiences are missing the point. Commodities, irrespective of their subject matter, are made, produced, and marketed to entice any and all consumers. Beyoncé's audience is the world and that world of business and money-making has no color.

What makes this production—this commodity—daring is its subject matter. Obviously Lemonade positively exploits images of black female bodies—placing them at the center, making them the norm. In this visual narrative, there are diverse representations (black female bodies come in all sizes, shapes, and textures with all manner of big hair). Portraits of ordinary everyday black women are spotlighted, poised as though they are royalty. The unnamed, unidentified mothers of murdered young black males are each given pride of place. Real life images of ordinary, overweight not dressed up bodies are placed within a visual backdrop that includes stylized, choreographed, fashion plate fantasy representations. Despite all the glamorous showcasing of Deep South antebellum fashion, when the show begins Beyoncé as star appears in sporty casual clothing, the controversial hoodie. Concurrently, the scantily-clothed dancing image of athlete Serena Williams also evokes sportswear. (Speaking of commodification, in the real life frame Beyoncé's new line of sportswear, Ivy Park, is in the process of being marketed right now).

Contrary to misguided notions of gender equality, women do not and will not seize power and create self-love and self-esteem through violent acts. Female violence is no more liberatory than male violence. And when violence is made to look sexy and eroticized, as in the Lemonade sexy-dress street scene, it does not serve to undercut the prevailing cultural sentiment that it is acceptable to use violence to reinforce domination, especially in relations between men and women. Violence does not create positive change.

Even though Beyoncé and her creative collaborators make use of the powerful voice and words of Malcolm X to emphasize the lack of respect for black womanhood, simply showcasing beautiful black bodies does not create a just culture of optimal well being where black females can become fully self-actualized and be truly respected.

It is the broad scope of Lemonade's visual landscape that makes it so distinctive—the construction of a powerfully symbolic black female sisterhood that resists invisibility, that refuses to be silent. This in and of itself is no small feat—it shifts the gaze of white mainstream culture. It challenges us all to look anew, to radically revision how we see the black female body. However, this radical repositioning of black female images does not truly overshadow or change conventional sexist constructions of black female identity.
You can read the full piece here. Thoughts?
EXTRAS:
1. Here's the the first look inside the Smithsonian's African American museum. STORY
Photos: Tina's IG/bell's Twitter