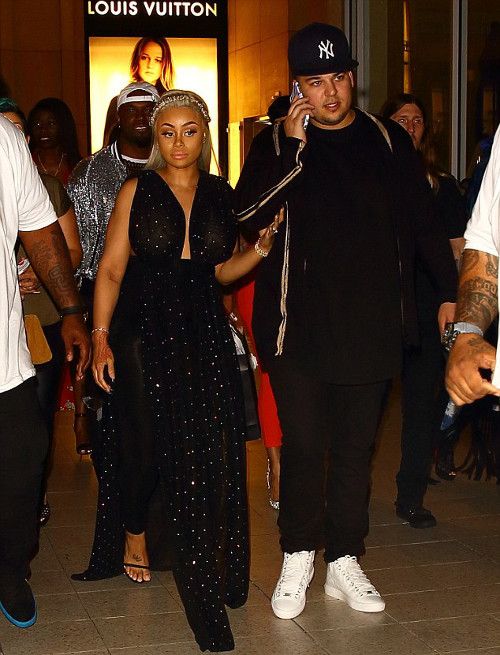 Now that she's feeling better, Blac Chyna and Rob Kardashian made their first public appearance since announcing they're pregnant. The couple celebrated Chy's 28th birthday in conjunction with her new emoji launch last night. And they may have revealed the sex of their new baby. Peep the pics and get the deets inside...
After backing out of a nightclub gig soon due to morning sickness, Blac Chyna is back out on the scene for the first time since announcing she's pregnant with the Kardashian heir.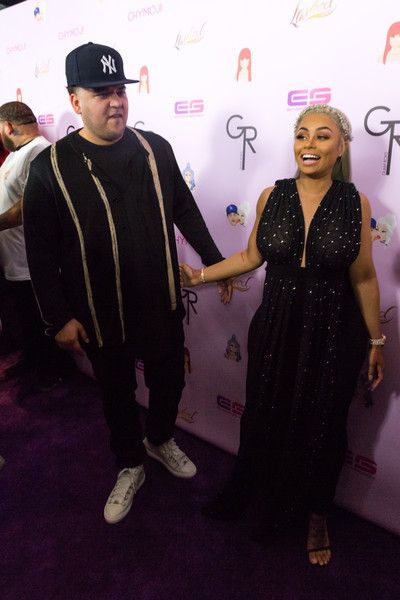 Last night, Chy celebrated her 28th birthday with her fiancé Rob Kardashian at the Hard Rock Café in Hollywood. Not only was she celebrating her birthday, she also unveiled her new "CHYMOJI" emoji collection that includes 700+ custom emojis created by emerging tech brand Glamroks.
It was total celebration as the "CHYMOJI" collection debuted as the #1 most downloaded app in the Apple App Store, following in the footsteps of her bestie Amber Rose. She too has her own collection of interactive characters.
Serving up demure maternity style, the LASHED boutique owner hid her growing baby bump under a black flowy top that featured glittery embellishments. She finished her look with black liquid leggings and blonde wiggery that she styled in a big goddess braid across the front.
The soon-to-be mom again is super excited about her new venture saying,
"I'm so excited to finally be apart of the technology world! This is a significant step in my future of business ventures. Glamroks really did a great job with the roll out of ChyMoji. I'm proud to be apart of this venture. There's so much that I have in the works as far as my career is concerned. I'm just grateful that God has allowed these opportunities to find me."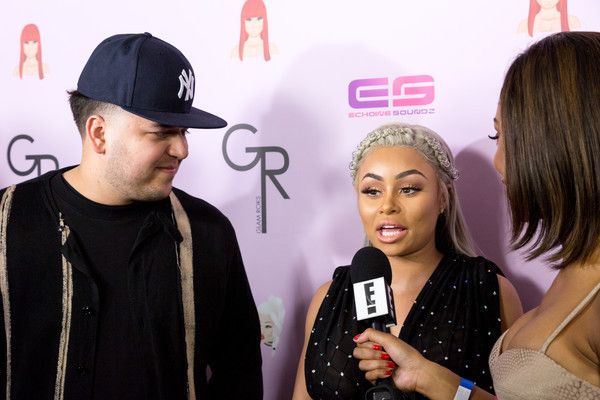 And it appears to "E!" cameras were rolling as Zuri Hall was spotted interviewing Chy & Rob on the purple carpet.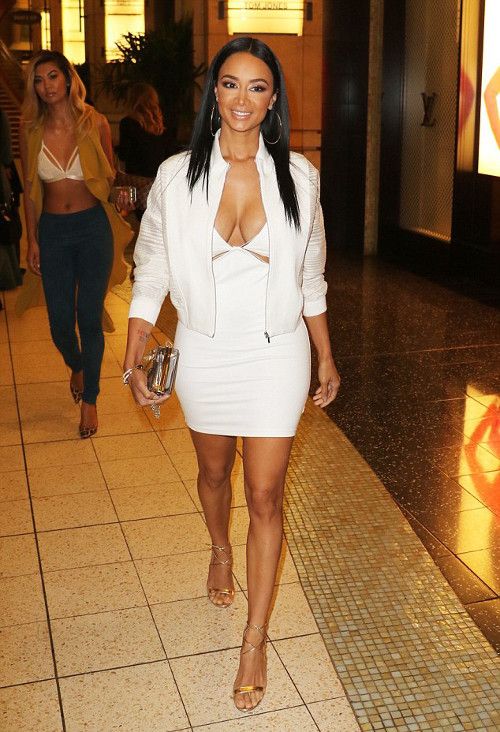 New mom again Draya, who stars on "Basketball Wives: L.A.," hit the scene in all white, showing off her post baby bod after giving birth to her baby boy Jru last month. Looking good Draya.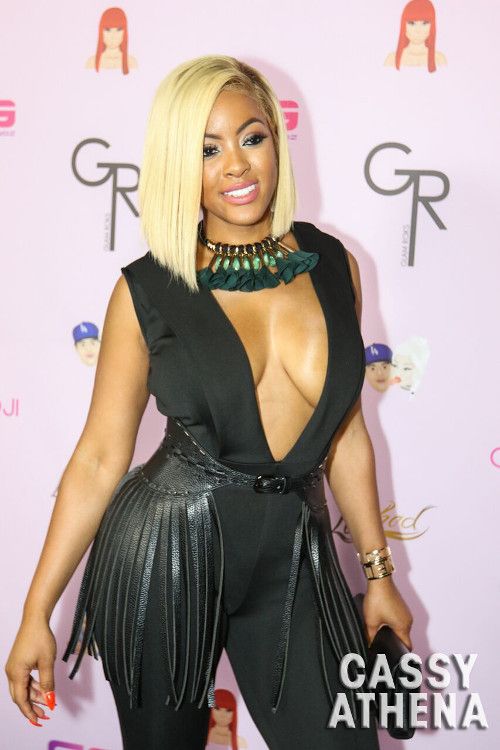 "BBW:L.A." star Malaysia Pargo was also in the mix to show off her lady lumps in a extra sexy jumpsuit.
"BBW" star Tami Roman even stepped out to show her support.
"BBW: L.A." starlet Sundy Carter took a moment from feuding with "Love & Hip Hop: Hollywood" star Milan Chistopher on Instagram to party it up.
And look who it is. Nicki Minaj's ex-fiance Safaree Samuels popped up at the event shirtless, covering his bod in a mink jacket. Interesting.
Rumor has it, Safaree supposedly filed a lawsuit against Nicki, citing emotional and physical abuse. The "Anaconda" raptress is pissed, so she went on social media recently blasting Safaree for being jealous of her new relationship with Meek Mill. She allegedly threatened to leak some private emails for lying on her. The drama continues.
Inside....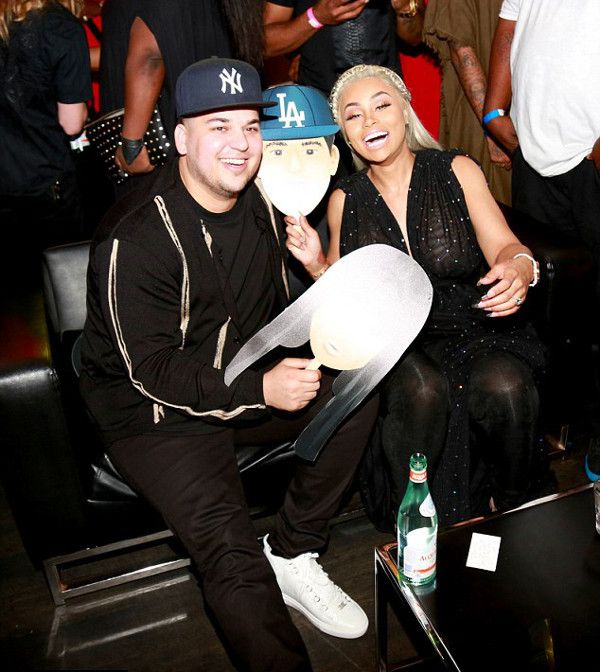 The soon-to-be married couple snapped it up with a few of Chy's new emoji figures.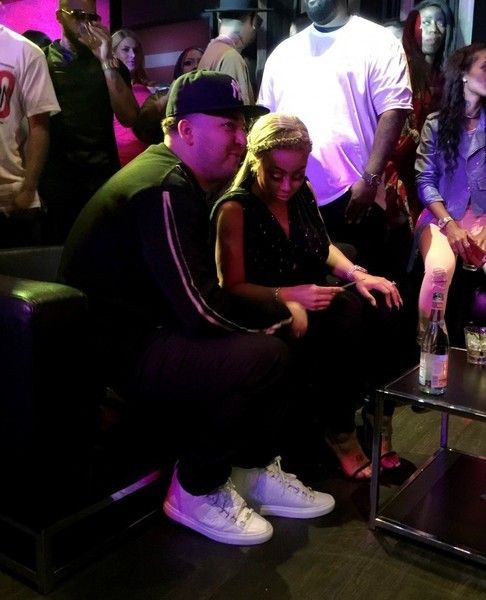 Fans are speculating that Chy and Rob are having a baby boy based on some of Chy's new emojis.
In one of the emoticons, Chy is holding a baby that is peeing on Rob, which would indicate the baby may possibly be a boy. Only boys can urinate that way. And in another emoticon, a stork is carrying a baby boy in a blue "Kardashian" blanket. Mmhmm....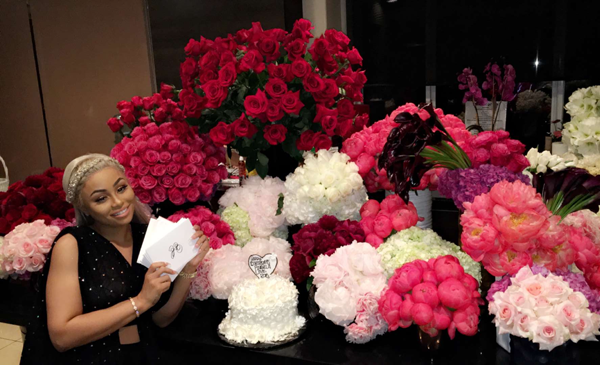 Before Chy and Rob hit up the event, Rob gifted his soon-to-be wife with 28 bouquets of flowers and 28 cards to celebrate her 28th birthday. She shared her gifts on SnapChat saying, "Oh my God, I just walked into the kitchen, and I'm seeing all these flowers from Rob! Twenty-eight different cards." How thoughtful.
Peep a few clips from the birthday bash/emoji launch below:
Congrats again to the couple and Happy Birthday Chy!
Photos: FameFlynet/Splash/ VVKPhoto and Cassy Athena/Chyna's Snap