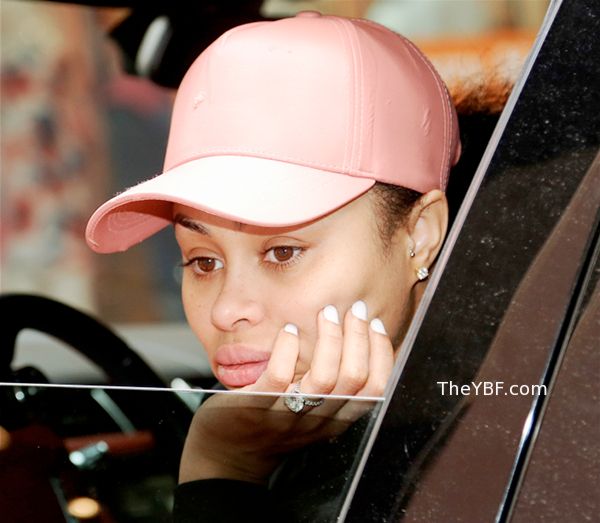 The Karadashian saga continues! Blac Chyna is getting her coins in formation after filing legal documents to claim her Kardashian name. Meanwhile, on last night's episode of "Keeping Up With The Kardashians" they showed Lamar Odom lying in a hospital bed (after previously saying they weren't going to bring cameras inside) after his drug overdose. Pics and deets inside…
Now that Blac Chyna is carrying the only heir to the Kardashian name and she's engaged to be married to Rob Kardashian, chick is getting her ducks in a row to be sure her dynasty is protected.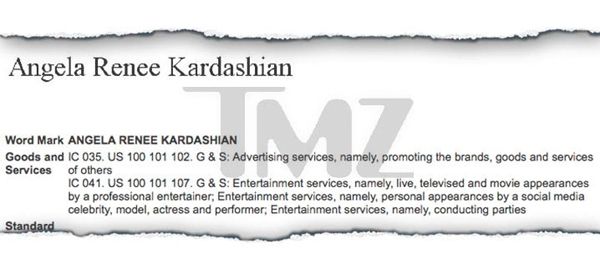 The LASHED boutique owner has reportedly filed legal documents to claim the name Angela Renee Kardashian. Her government name is Angela Renee White, but that will be changing soon.
She filed the paperwork to cover the market for entertainment services, television appearances, movie appearance, living as a "social media celebrity" and party hosting, according to TMZ.
Sounds like Chyna has learned a thing or two from soon-to-be mother-in-law Kris Jenner.
And then there's this: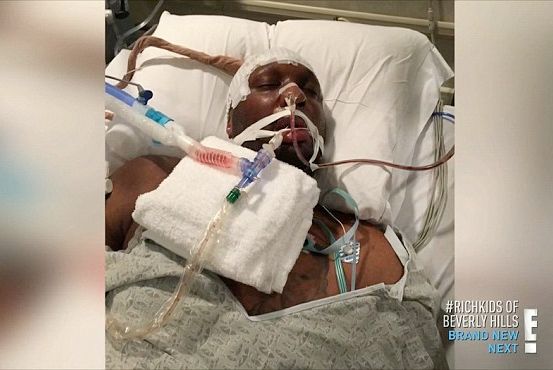 During last night's episode of "KUWTK," the show aired the first pictures of Lamar Odom lying in a hospital bed hooked up to machines as he recovered after a drug overdose. You'll recall, the Kardashian Klan said they weren't going to film Lamar during that time. Hmph.
Yes, it's possible they used footage that someone else took.  But um, yeah....
They showed the former NBA baller with tubes coming out of his nose and his eyes closed, seemingly unconscious. Apparently, it was a video shot on a phone where Lamar was seen vibing out to Kanye West who stopped by his bedside to rap and sing for the troubled athlete.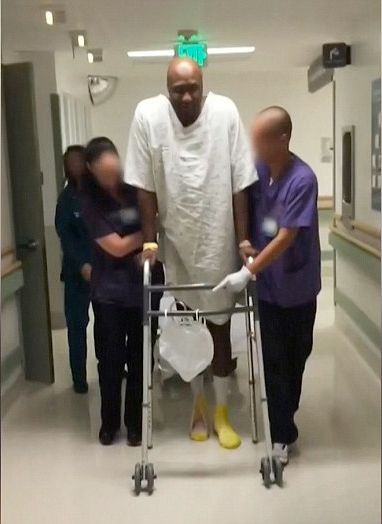 In another scene, we see Lamar taking his first steps as being assisted by hospital staff. The episode also showed a healthy Lamar chopping it up with Ye after he was released from the hospital:
We wonder if Lamar really approved of any of these images being shown on the show being that he hardly wanted anything to do with the show during happier times with his wife Khloe Kardashian. 
As he continues on the road of recovery, it appears Lamar may be hitting a rough patch. There are new pictures of Lamar sitting at bar at the Beverly Center Sunday afternoon (Mother's Day). He's seen drinking from a glass and it appears it could be Cognac You can see the bartender holding a bottle of some alcoholic beverage. Sighs...
Check 'em out here.
Lamar seems to have a thing for drinking on holidays. He was also spotted hitting up a bar on Easter Sunday after attending church with his wife's family.
Speaking of Mother's Day....
Kanye woke Kim K up to violinists playing in her living room for Mother's Day pic.twitter.com/OeYqvmfjos

— FREDDY (@FreddyAmazin) May 8, 2016
Kanye West gifted his wife Kim Kardashian West with one hell of a Mother's Day gift. Kim and North West woke up to a full orchestra playing Disney tunes in their living room. Of course, Nori approved. Peep the clips above and below.
Kim posted a video of her Mother's Day orchestra surprise from Kanye on her Snapchat story. kimkardashian pic.twitter.com/zZe6b3YVzf

— Kim Kardashian West (@KKWUpdates) May 8, 2016
UPDATE:
Now folks are saying Lamar decided to clear the photos of him laying in a hospital bed to be aired on "Keeping Up With The Kardashians."
According to TMZ, production sources tell them Khloe took the pics and videos of him on her cellphone to show him his progress once he recovered. They claim once Lamar got better he decided to show them on the show and that he signed off on them as well.
Hmm…we're not buying it.
Photos: INF/TMZ/E! Network