Nicki Minaj is still riding for her man Meek Mill while he completes his house arrest sentence. She jetted to Philly to celebrate his birthday yesterday and laced him with an iced out Rolex watch. Rick Ross even joined in on the festivities. Pics and videos inside….
Rapper Meek Mill is still confined to the city of Philly as he finishes up his 90-day house arrest sentence for a probation violation. (FYI--He should be going to court soon to find out if he will have to continue being on house arrest or if the judge will release him).
Well, his birthday rolled around yesterday and although he couldn't go anywhere to party it up, his friends and loved ones brought the party to him.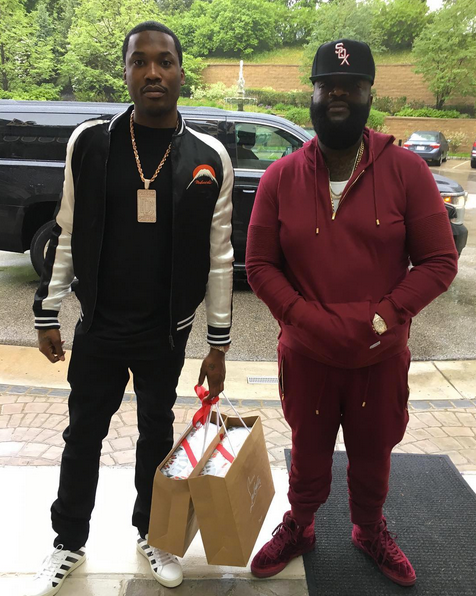 MMG honcho Rick Ross wasn't going to let Meek's birthday go by without linking up with his homie. The Black Market rapper, who's rocking an ankle monitoring device for his pistol whipping case, showed up to the house party bearing gifts. Looks like he laced him with some new kicks.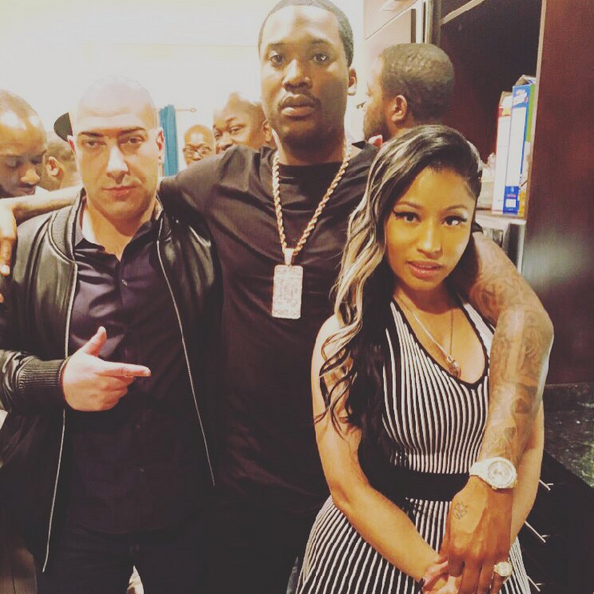 Celebrity jeweler (and close friend of Meek's) Joe the Jeweler was also in the mix to watch the "Anaconda" raptress gift her beau the new iced out Rolex made for the Dreamchasers rapper.
Grab your sunnies! The diamonds may blind you: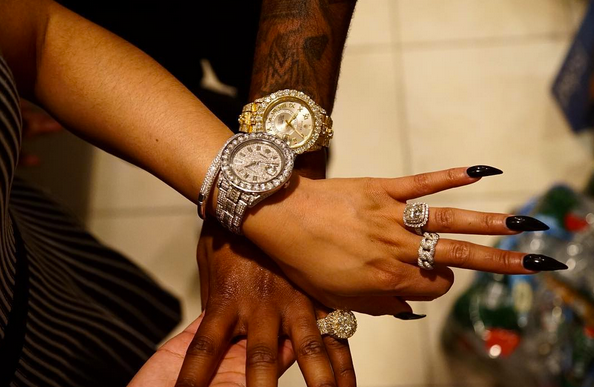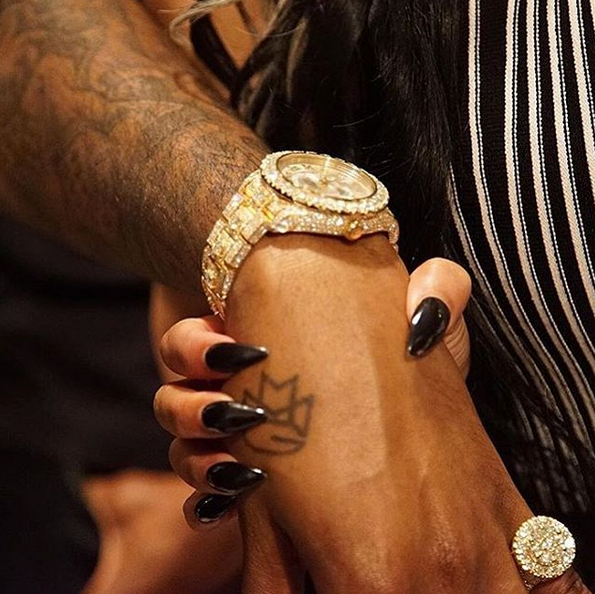 The Young Money femcee gifted Meek with an extravagant gold Rolex watch drenched in hundreds of diamonds to show her love on his special day. And Meek couldn't be happier receiving the lavish gift. Now they're styling together with "His & Hers" rollies. We see Meek's pinky is iced out as well.
It aint trickin' if you got it....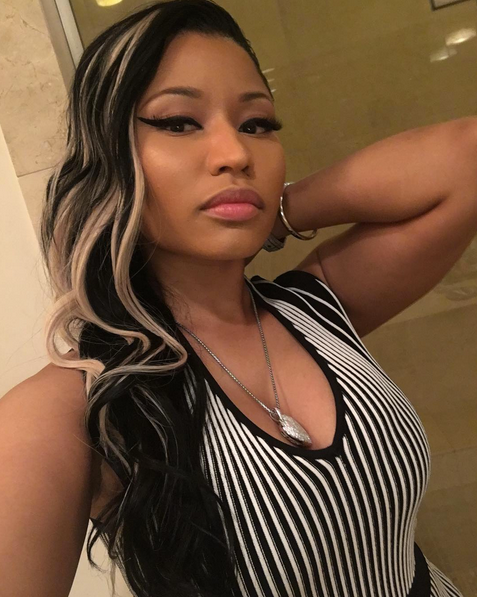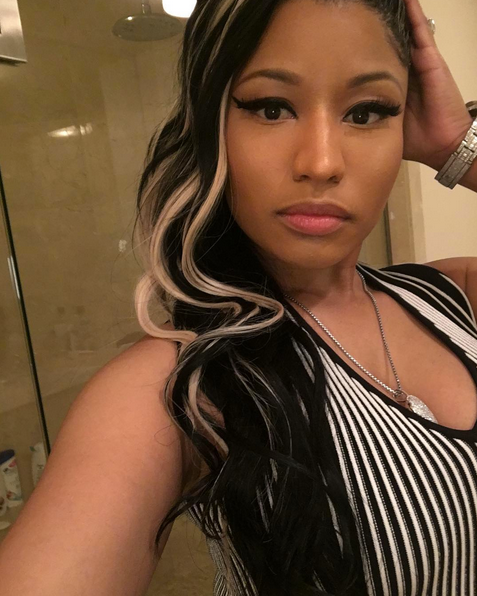 During the festivities, Nicki posed for her own personal selfie shoot. She captioned, "Birthday boy is happy."
And here's Meek's birthday before he smashed his son Papi's (not pictured) face in it. 
Check out the clips from the birthday shindig below: 
Happy G-Day Meek!
Photos: Nicki's IG/Meek's IG/@shynejewlers