Keke Palmer is using her starpower to inspire the kids. Find out what the do-gooder was up to recently inside….
Keke loves the kids! 
Brotherly Love starlet Keke Palmer made her way to Mare Island Technology Academy in Vallejo, CA to participate in the "Celebrity Principal for the Day" event on a mission to inspire a few school kids on the importance of education.
The 22-year-old visited the low income school a couple of days ago where most of the classes are in mobile homes.  We're told the teens were so uplifted by Keke, who herself grew up underprivileged.
The YBF chick surprised a group of students who participated in the statewide Mission: Admission Challenge – Get Schooled competition.
Using Get Schooled's gamification techniques and competition and USC's innovative Mission: Admission college preparation video game, thirty-one high schools across California participated in a Challenge to cultivate their college and financial aid application strategies. Mare Island Technology Academy won the competition and received a $500 grant. Nice!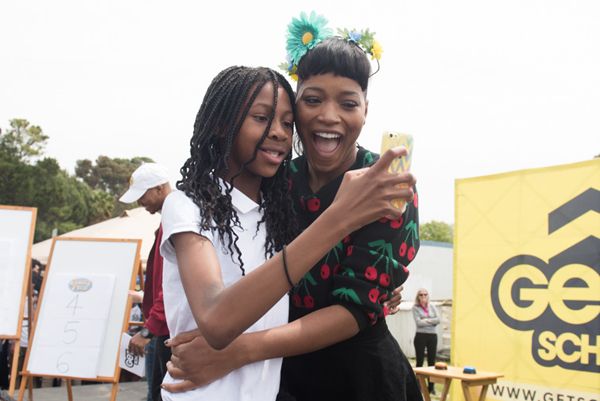 The "Scream Queens" star was tapped to speak to the underprivileged students about her journey becoming a successful singer, songwriter and actress, and the importance of education, hoping to motivate them with her own personal story. We all know how moments like these can change a young person's life and get them (or keep them) on the right track.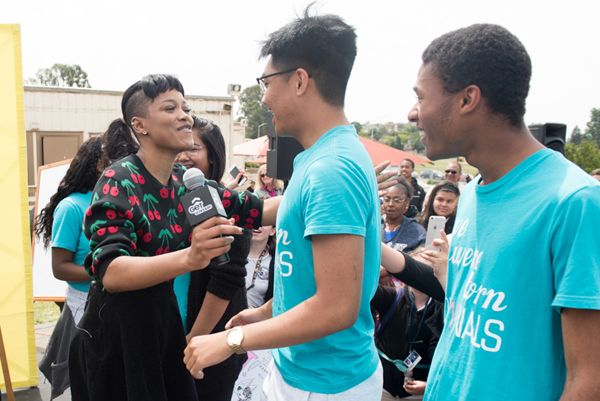 "I loved school as a kid, I am innately curious and learning has been so crucial to my success," said Keke."The value of a good education was instilled in me at a very young age. I am so excited to be here today to recognize Mare Island students and staff."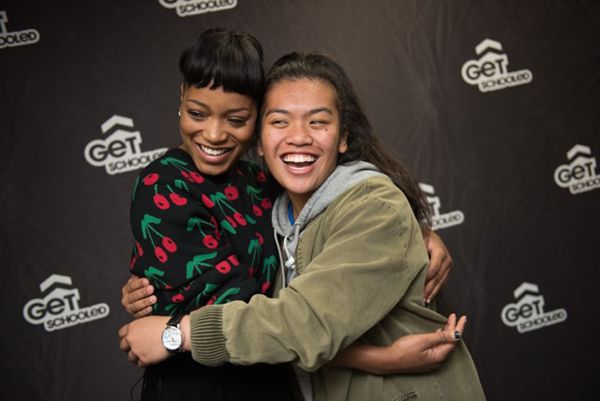 Afterwards, she snapped pics with the kids and engaged with them. The students showed Keke the projects they created and she was impressed with their skills.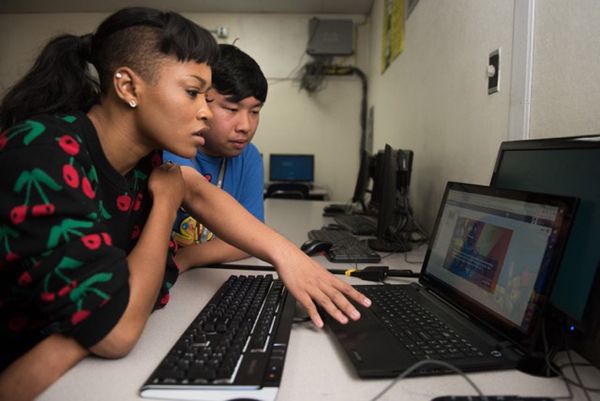 Peep a clip of Keke's visit below:
Loves it! 
Photos: Stephanie Secrest