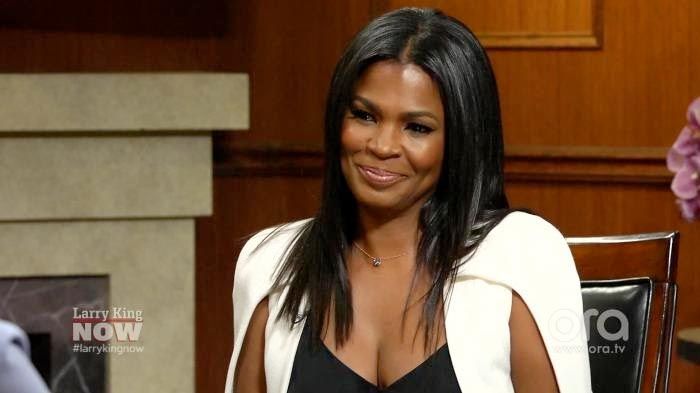 OH? Nia Long responds to J. Cole's "No Role Modelz" lyric and apparently his age is just a number in her eyes. Find out what she said, plus, peep her smoking hot UPTOWN magazine cover and what she said about being a NBA WAG inside…
The one and only Nia Long sat down with Larry King to chat it up about Hip Hop's obsession with her. Plenty of rappers have dropped the gorgeous actress' name in tracks, including Kanye West, A Tribe Called Quest, Nas, Lil Wayne and countless others. It's a no brainer why the Hip Hop community is obsessed with her. Look at her! She's 45 and uber FAB.
The Hollywood actress explained why she's so connected to the Hip Hop world saying:
"So I grew up at a time where Puffy Combs was running nightclubs in New York City, and Boyz In The Hood was out, and Heavy D, my beloved brother who I miss madly, you had Biggie Smalls, you had Tupac, and there was Boyz In The Hood. So, this was an era where we were all growing up in this business, and kind of changed the game a little bit, and gave urban music --black music and black films-- a space to actually do our thing. And I think that the rappers just kind of were feeling Nia Long a little bit."
Indeed.
Most recently, J. Cole dropped Nia's name on his track "No Role Modelz" where he raps:
My only regret was too young for Lisa Bonet

My only regret was too young for Nia Long

Now all I'm left with is hoes from reality shows

Hand her a script the b*tch probably couldn't read along
Nia responded, "He's really not too young. He just doesn't know it."
Oh OK! Peep the clip below:
While he's not too young, don't expect them to be hooking up. J. Cole is allegedly married to his college sweetheart and Nia is engaged to NBA coach Ime Udoka.
On the magazine front: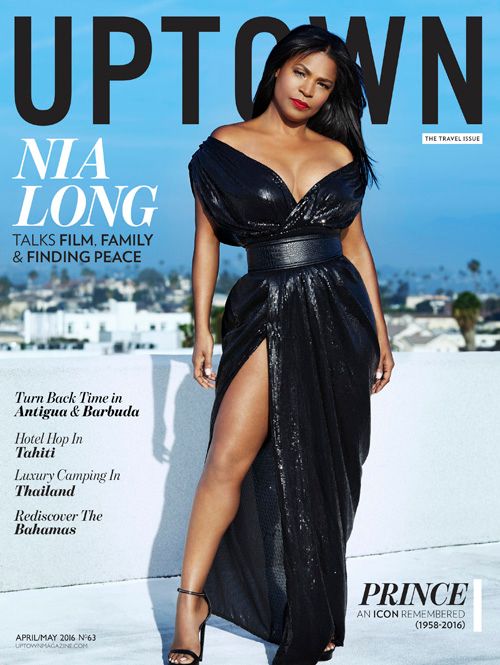 The 45-year-old stunna, who celebrates a birthday in October, is slaying the newest issue of UPTOWN magazine. Take a moment to soak in all of this #BlackGirlMagic! YAS!
The fab mom, who's movie Keanu hits theaters today, opens up about her hectic life as an NBA WAG, her ultimate dream role, learning to accept herself and what it has been like growing up in Hollywood in the cover story.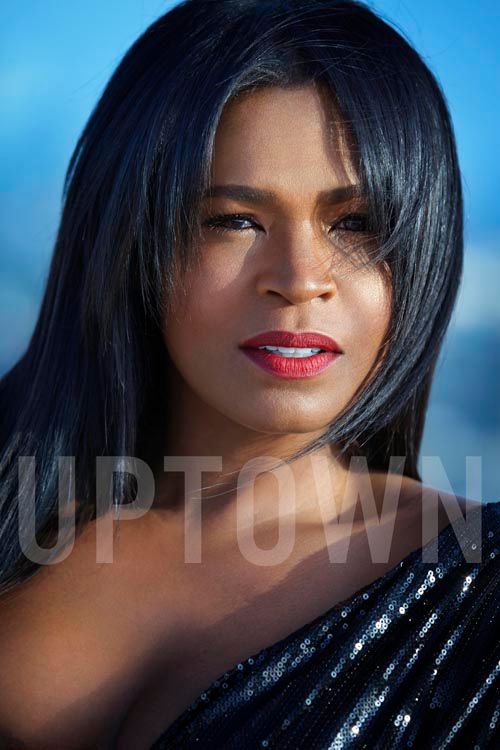 Werk!
Below are the highlights:
On her unpredictable life and relationship with Ime Udoka:"The disadvantage is that we don't know how far we're going to go in the playoffs. We could be in playoffs mode for the championship, and that could last until late June. If I put my kids in camp, and we're traveling with daddy, then I've just wasted a bunch of money. That keeps our life exciting and unpredictable, but it also makes me a little crazy because I am a planner, and an A-type personality. I do like to know what everybody is doing. If you don't know what your kids are doing, then you can't carve out that much needed time for yourself, whether it's just to go to the spa or to figure out what my next project is."
On her dream role: "You know, I'd love to do a yummy period piece where I could just take this weave out of my hair and just be natural and black. I would love to just strip down and be my most vulnerable self in a feature. I believe it's all coming."
On growing in Hollywood:"I'm a woman over 40, so thank God I'm working. I'm not trying to be an ingénue anymore. I wouldn't want those opportunities because then that would just mean that I haven't grown ... I think the whole point as an artist is that you want your work, in some sort of way, to reflect how you've evolved as a person and as a woman. The more you work, the smarter you are."
On accepting herself:"I think finally I'm learning what it means to be a wife, a mother, an actress, and then just being Nia, which is separate from all of that, but the core part of all of it, as well. Being able to create balance, and even just knowing that, is super important. And just loving who I am, even when I don't feel that I'm being so lovable. Just accepting myself with all of my greatness and all of my flaws is half the battle for anybody at any age."
You can check out her full interview here. 
Photos: YouTube/Marc Baptiste via UPTOWN magazine