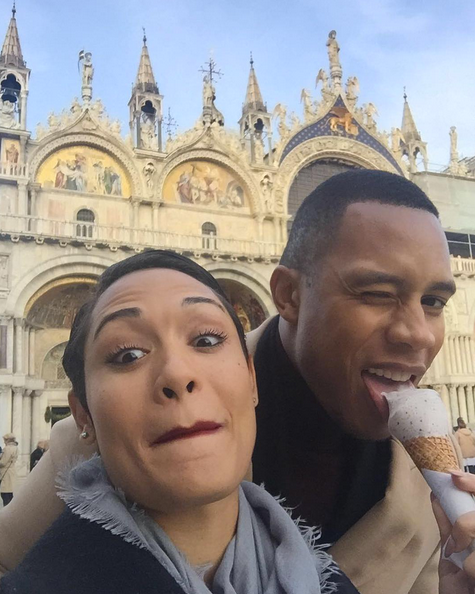 While one couple is all wrapped in love, another is at odds. Peep pics of "Empire" stars Trai Byers and Grace Gealey living it up on their honeymoon. Plus, find out how Lil Kim's baby daddy Mr. Papers is being messy on social media (again) inside….
Love is in the air! And we couldn't be happier for this couple.
"Empire" stars Trai Byers and Grace Gealey tied the knot two weeks ago on Grand Cayman Island in a beautiful and intimate beachside mansion wedding. Now, the lovebirds are traveling overseas on a romantic honeymoon.
The gorgeous couple is enjoying some alone time together to explore Paris, the most romantic city in the world. Ahh…to be in love and to soak up everything in Paris with your mate has to be amazing.
The newlyweds also jetted to Venice to see the Rialto Bridge that spans across the Grand Canal in Italy.
With all this romance, we hope they're getting in some baby making action. Just saying! They would make some gorgeous babies. Congrats again to the couple!
As for a couple on not so good terms...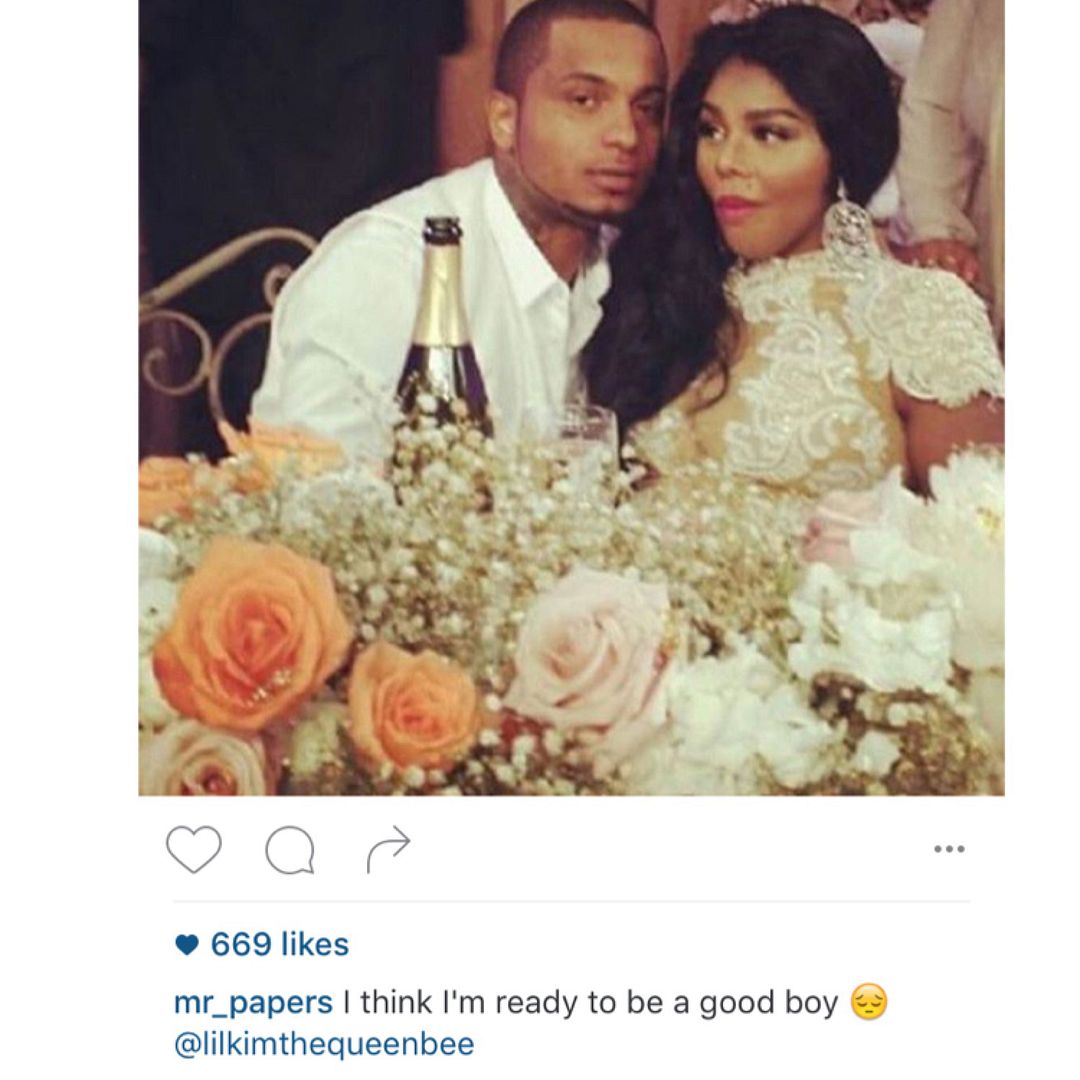 Lil Kim's baby daddy Mr. Papers is acting up again y'all.
Yesterday, he hopped on Instagram to post a picture from their baby shower with the caption, "I think I'm ready to be a good boy @lilkimthequeenbee." Even in the shot he posted Kim looks over it.
Well, this Mr. Papers is something else. We scrolled down his IG timeline and found several videos of him and some random chicks. Just a few days ago, he had some chick riding around with him in the passenger seat. In another clip, some chick walks up to him, bends over, and starts twerking. Hmph.
Check it:
Sighs…
Last summer, Kim and Papers were at each other's necks as they were involved in a nasty custody battle over their daughter Royal Reign. Remember when he posted that picture of Kim's nemesis Nicki Minaj on his Instagram amid their custody issues? He ended up apologizing for it and Kim even posted a picture of Papers and their daughter saying she forgave him. 
Guess there's trouble in paradise again....
Photos: Grace's IG/Papers' IG