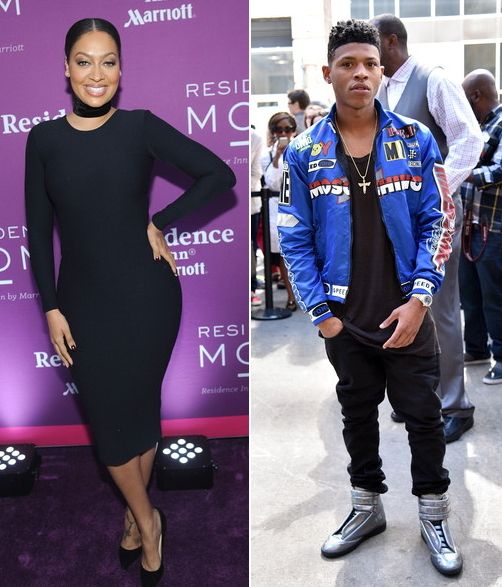 The New Edition Story is on the way.  After the first round of casting was announced at the BET Upfronts recently, more casting decisions have been made.   Find out how the cast is shaping up for the biopic inside....
The cast is shaping up just right for BET's New Edition Story biopic.  The multi-night event will tell the story of the 5 original members starting the group as youngins in the 80's, as well as their bond years before as they grew up together in Boston.
All members, including later member Johnny Gill, are involved in the project and have been teaching the youngins and the older actors who play them later in life how to dance, talk and act like them.
Today, it was announced LaLa Anthony, Monica Calhoun (of The Best Man) and more were cast as the mothers of the boys:
Anthony will play Flo DeVoe, mother of the young Ronnie DeVoe, Brown will play Michael Bivins' mother Shirley Bivins, Calhoun is Ralph Tresvant's mother Patricia Tresvant, Carson will play Ricky Bell's mother Mae Bell and McCree is Bobby Brown's mother Carole Brown.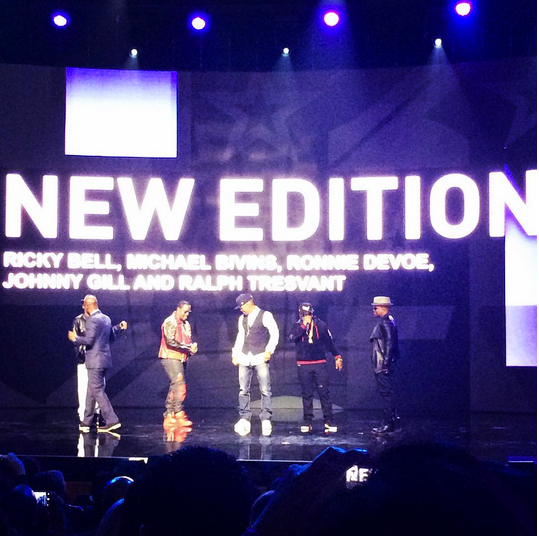 At the BET Upfronts a couple weeks ago, it was announced who was previously cast in the roles of Ricky Bell, Michael Bivins, Ronnie DeVoe, Johnny Gill, Ralph Tresvant and Bobby Brown: Bryshere Y. Gray, Elijah Kelley, Luke James, Keith Powers, and newcomers Algee Smith and Woody McClain.
All New Edition members also serve as co-producers and Chris Robinson is the director.
We got to see a sneak peek at the not-yet-finished movie at the Upfronts, and we're here for all the "Candy Girl" fabulousness!
EXTRAS:
1. "Dear White People" the tv series, based on the movie, has just been ordered by Netflix. Yasss!  STORY
2.  Arsenio Hall is now suing Sinead O'Connor for defamation over claims he provided Prince with drugs.  He wants $5 in damages!  STORY
 
Photos" Instagram/Getty