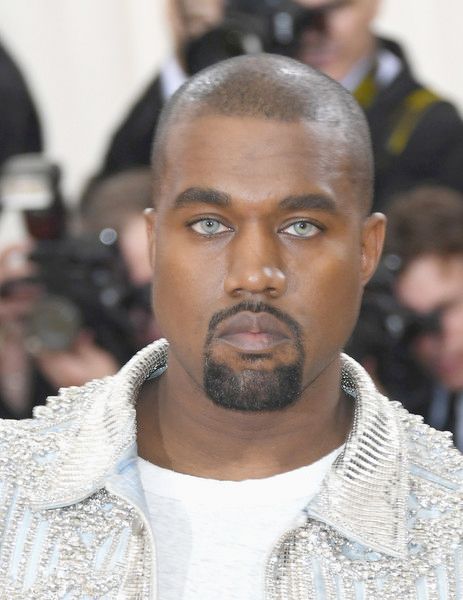 In a new interview with Steve Harvey, Kanye West reveals he may be going on tour this fall. He also stressed how sorry he is over dragging Wiz Khalifa's son into their online beef. Find out all he said inside….
Following one of the biggest nights in fashion, Kanye West made a surprise call into the "Steve Harvey Morning Show" Tuesday morning (May 3rd) for a radio interview. There appears to be no hard feelings between Ye and Steve after the Chi-town native slammed the comedian/radio host in his track "Facts." It was all love between the two as they chopped it up like old friends.
Ye called in to promote the release of his latest single "Ultralight Beam" off of his recently released album The Life of Pablo. But, he also revealed he may be hitting the road for a tour this fall.
"You know my tour game is strong," said Ye. "My tour game is unprecedented. So we're going to go out in September, I believe, and we're just working on some of the ideas right now."
The fashion fanatic went on to explain that his purpose in life is to inspire the younger generation the way "Disney inspired [him] when he first saw Star Wars."
Talking more about her personal life, Yeezy said he feels remorseful after dragging Wiz Khalifa and Amber Rose's son Sebastian into his Twitter feud with Wiz. You'll recall, Kanye said things like he OWNS his son and things of that nature. While the two have since squashed their "beef," Ye said he has the utmost respect for all parents and he only wants to dish out positive vibes.
"I've talked to Wiz. I mean, Amber's talked to Kim, but I really wanna stress the amount of respect that I have for parents and that there is no concept of anyone being able to own someone else's child or that type of concept. So, everyday I actually feel more deeply, deeply, deeply apologetic about that concept because I only want to put out positive, positive, positive concepts."
Well good for him for owning up to his mistakes.
Then he started talking about his wife Kim Kardashian West and how she's breaking body image barriers. He explained,
"She is breaking boundaries on so many levels. In fashion, designers [weren't] trying to make clothes for women with shapes. And now they're all about really embracing and empowering women."[She's] empowering women in a matriarch society where women can make money. Like when she said, 'OK my husband might have invested everything he had into fashion, everything he had into creativity for breaking boundaries, but I put the money in the account.' All of those statements, means that can't nobody ever disrespect my wife, period."
Is that what he's calling what Kim is doing? Women empowerment? Oh.
Yeezy also talked about his childhood memories with his late mother Donda West and his frustrations with the fashion world. Take a listen to his full interview below:
Photo: Getty