YBF celebs were all about showing love to their moms during the taping of VH1's "Dear Mama" event last night. Come inside to see the flicks before the show airs and get the deets on Will& Jada Pinkett Smith's baby making moments...
To help kick off Mother's Day in a FAB way, VH1 put together an event to honor all of the incredible moms that make this world a better place.
A bevy of celebs came out to the network's first ever "Dear Mama" Mother's Day special held at St. Bartholomew's Church to honor and show appreciation to their own mothers.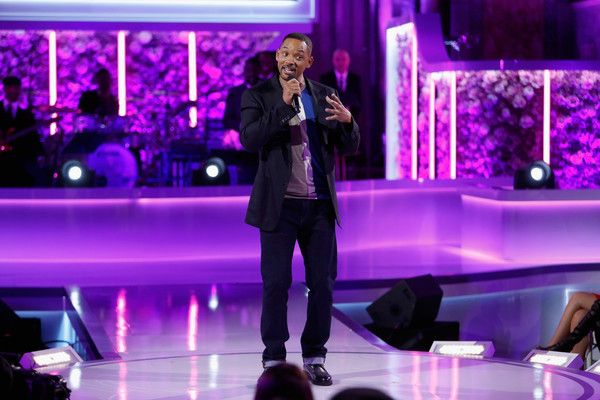 Taking a break from filming his new movie Collateral Beauty,Will Smith took center stage to honor his lovely wife of nearly 20 years Jada Pinkett Smith. But his speech likely had his kids Trey, Jaden and Willow squirming in their seats in the audience when he started reflecting on his and his wife's baby making days.
The Hollywood actor said:
"I'm not gonna be silly. I'm here to honor you. Just watching the piece with the kids it just takes me back to when we made them. Can't help but think about that. It's just amazing. It's like you take Jada Pinkett Smith and an obscure town in Mexico and some tequila and you end up with great kids!"
Ha!
He continued, "Jada is magical. Part of why I love her is things happen in a way they shouldn't happen, they shouldn't go that way. She has this magical power."
Aww! So sweet.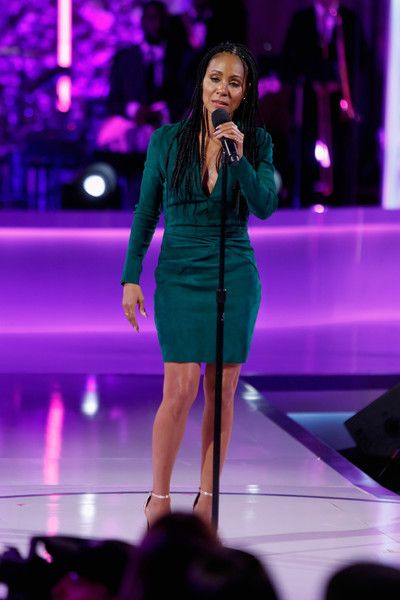 The upcoming Bad Moms starlet hit the stage after her husband to gush over her incredible family life and how grateful she is. She said,
"I never thought about being married or having a family. I didn't know anything about that because I came from a single mom so I always though I'd be a single mom and have a career. Then I found this beautiful man, Will. I got married to him and I got my bonus son Trey and then I got Jaden and I got Willow and I was able to create, for myself, something I never had—which means family."
*tear*
R&B songstress Alicia Keys, who dropped a brand new single last night, serenaded the audience with a performance of her hit single "If I Ain't Got You" with a Mother's Day twist.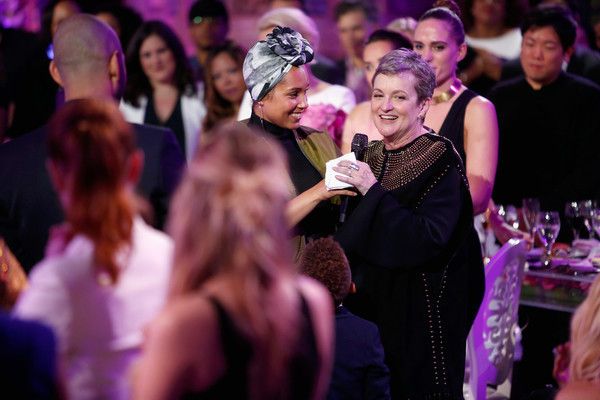 After wrapping up her set, the fab mom and step-mom made her way into the audience to honor her mother Terria Joseph and shower her with more love.
Peep a clip of her performance below:
Soulful songstress Mary J. Blige and Boyz II Men also hit the stage to perform before all the mothers in the building. The fellas likely performed their hit track "A Song For Mama."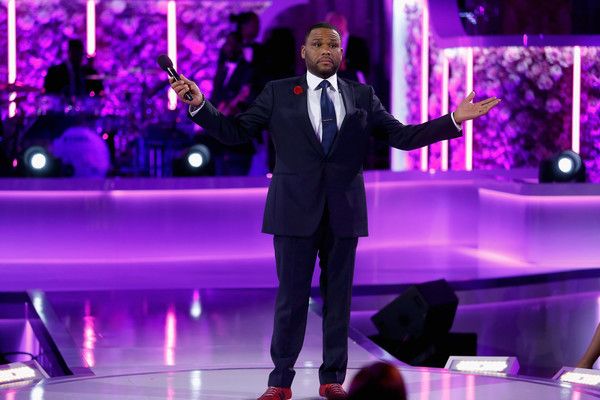 "black•ish" star Anthony Anderson was tapped as the host of the evening to bring the laughs.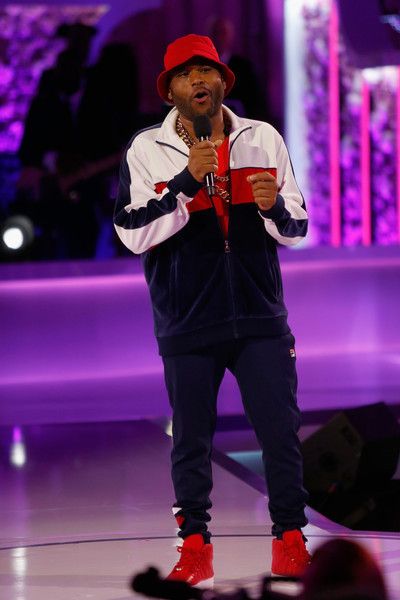 He did a few outfit changes, taking it back to the 90s, during his hosting gig.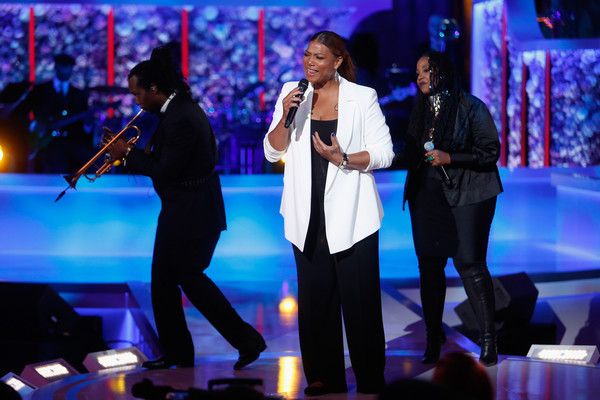 Film producer and actress Queen Latifah hit the stage to give a special tribute to her mother Rita Owens. So sweet.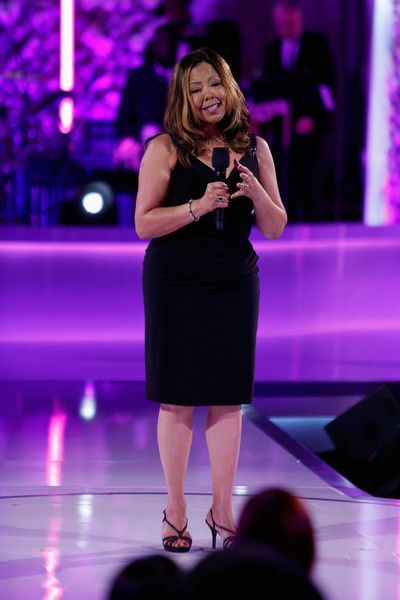 Lucia McBath, mother of slain Florida teen Jordan Davis, gave a touching speech during the ceremony.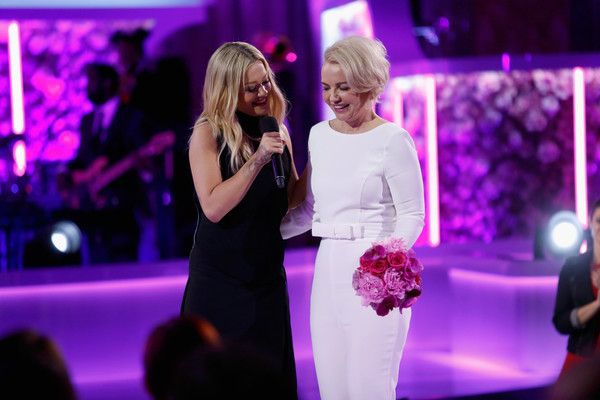 British singer Rita Ora, styling in Vera Wang, brought her mother Vera Sahatciu on stage to express how much she loves and appreciates her.
On the carpet...
The Smiths were all smiles on the carpet serving a beautiful united family front. Looking good fam!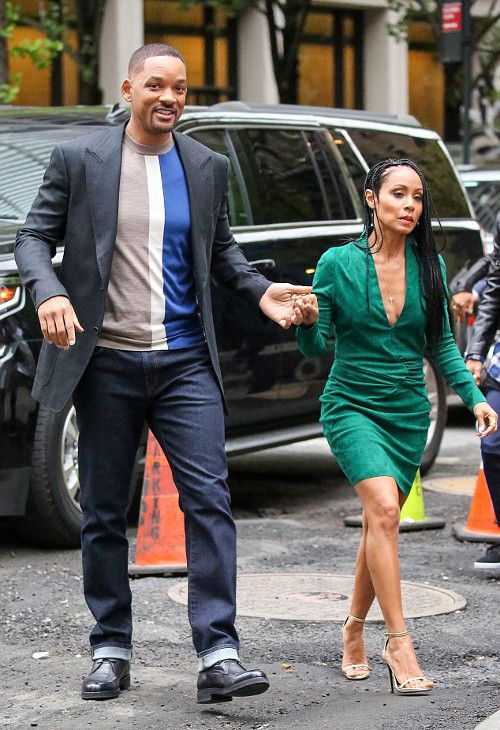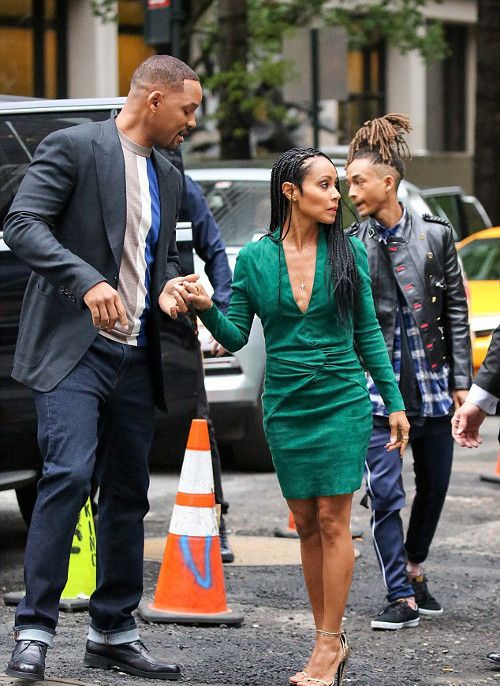 Will was a true gentleman as he escorted his wife inside.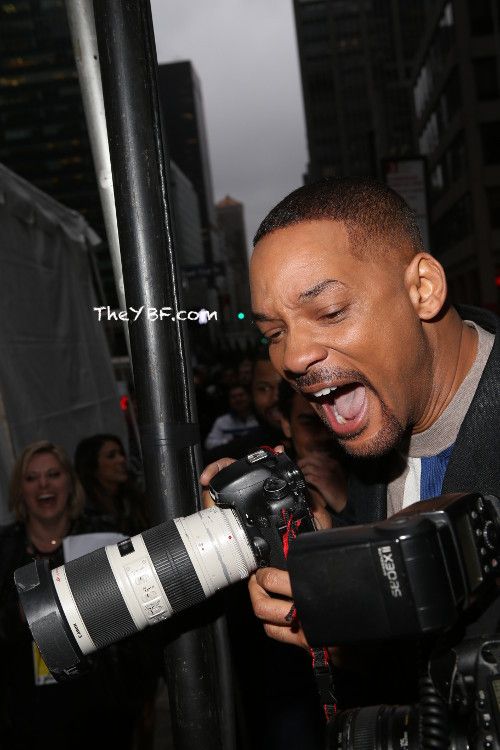 Then, he took a moment to play paparazzi. Gotta love him!
Oh no! Queen was spotted on crutches before heading inside the venue. Hope she's OK!
Inside, Queen ditched her crutches and posed it alongside her mom Rita on the pink carpet.
Anthony looks just like his mom Doris Hancox. Come through Queen!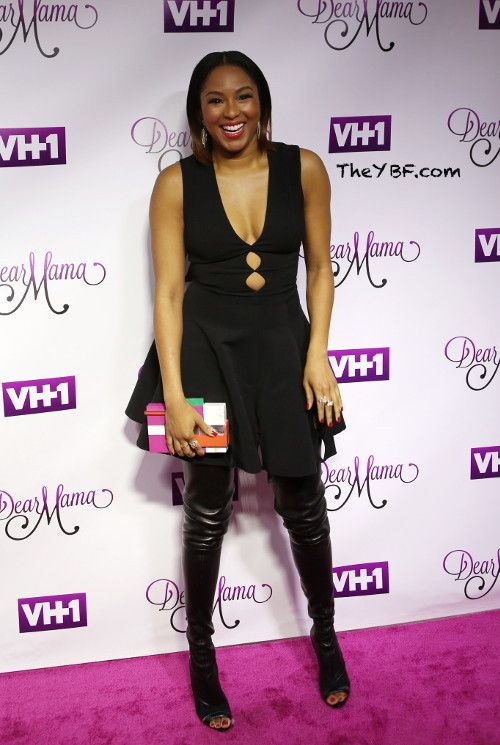 TV personality Alicia Quarles, rocking all black everything, was also in the mix.
In the audience...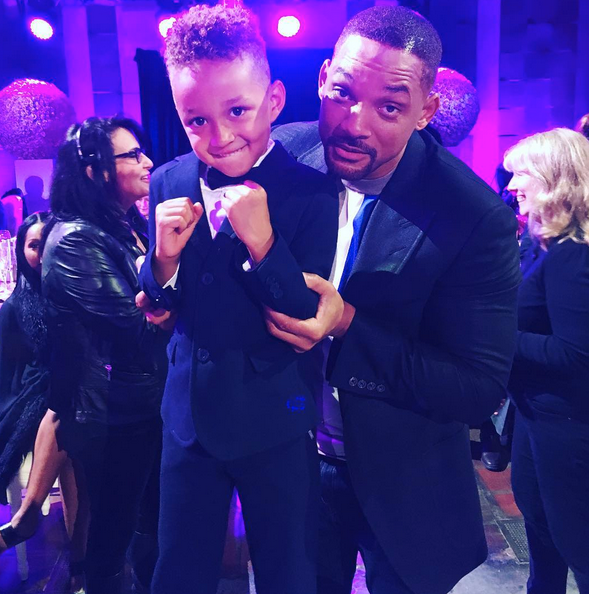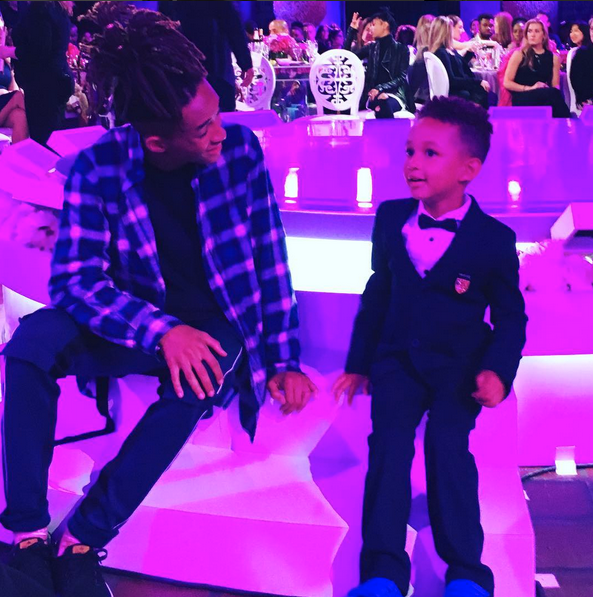 Alicia and Swizz Beatz's son Egypt was busy posing it up and talking business with Will and Jaden. Adorbs! 
VH1's "Dear Mama" special is set to air this Mother's Day May 8th at 9pm EST.
Photos: Splash/WENN/Swizz's IG