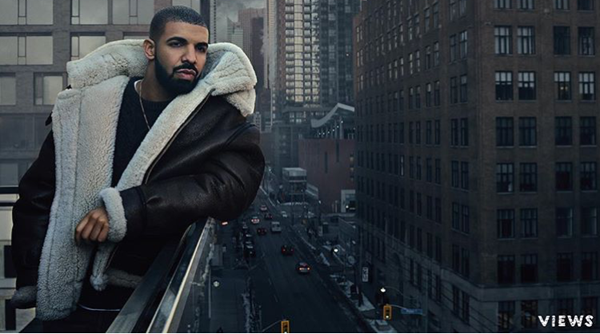 Drake just dropped his brand new album Views From The 6. And in a new interview, the Toronto native gets real candid about his celebrity friendships. Find out what he said about Nicki Minaj, Jay Z, Rihanna and Kanye West inside….
To kick off the release of his highly anticipated fourth studio album Views, the newest king of Apple Music sat down for a candid interview with Beats 1's Zane Lowe, all before his global listening party kicked off on Apple Music late Thursday night.
The Toronto native kept it all the way real about his relationships with a few of his celebrity friends, which include, Nicki Minaj, Jay Z, Rihanna and Kanye West. On his new track "9," he raps, "I got it right now so I'm everybody's friend."
Fitting, since this new interview delves into his relationships with his "friends."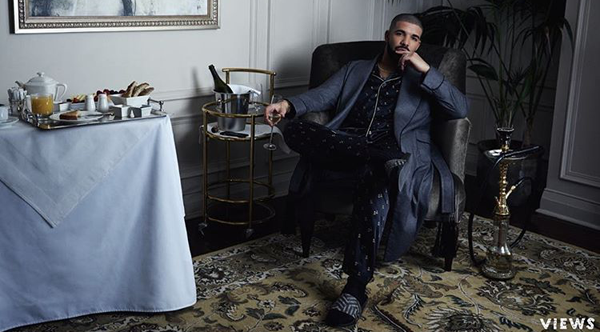 Drizzy said he and labelmate/forever crush Onika no longer speak, but he still has mad love for her. He opened up about how he and Jay Z don't see eye-to-eye sometimes, what it was like reuniting with Rihanna on a few tracks and how Kanye West is his favorite person in the world and he also touches on the Lil Wayne vs. Birdman "beef."
Below are the highlights:
On his relationship with Nicki Minaj: "I don't really talk to Nicki. Another person I have a lot of love for ... She dealt with me how I would expect her to -- with class. I always have respect and love for her. Unfortunately, we haven't spoken."
On landing The Throne on "Pop Style" but bot really wanting Jay on it:"Jay didn't really do a verse. I was just trying to get 'Ye on it first. Jay kinda just did my first few lines for me and that's how we flexed it ... It didn't play out how I wanted it to go. Sometimes [Jay Z and I] just fall on opposite sides of the spectrum. It's always mutual respect but sometimes it has to be from afar."
On Kanye's pool versus his pool:"I take pride in being Kanye West's neighbor. He has a phenomenal pool. His pool's gotta be like half a football field ... Mine was designed to outdo Hugh Hefner's pool. I'm willing to sell it for $100 million."
On collaborating with Kanye West: "[Kanye] lives up the block. We have a few things that we've worked on. It's all about finding a place for it. 'Ye is one of my favorite people in the world ... I hope we get some more music out. We were supposed to do a mixtape, album together."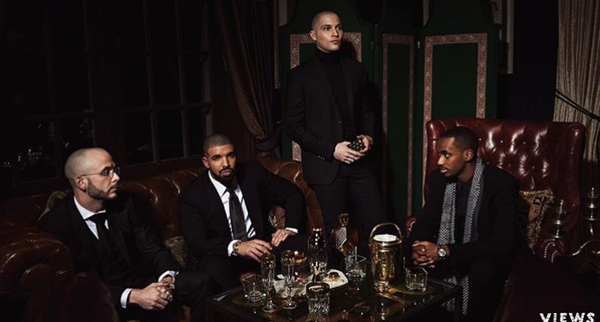 On teaming with Rihanna (again):"It wouldn't be a record without Rihanna, would it? We do well as a team ... "Too Good" came to fruition after we did "Work." [I was like] I think I have one that would follow this one up really nicely. It was like a flawless victory when she sent it back. Every nuance, every cadence was perfect ... That's what makes the record. We're not forcing some story on people. A lot of the music and energy we have is genuine. We have a genuine energy."
On Birdman and Lil Wayne's business beef: "I'm a person that's very grateful for all the names that you mention, specifically Birdman and Wayne. I have a mutual respect for both guys. I pray that it works out … That's business, man. It's a situation I pray gets resolved. It's a legacy. It was amazing to see Kobe score 60 points. I want to see them go out and score 60 points."
You can check out his full interview here.
If you're itching to hear what the Young Money rapper has cooked up for his newest musical offering, take a listen to the stream of the album below:
You feelin' it?
Photos: Drake's IG