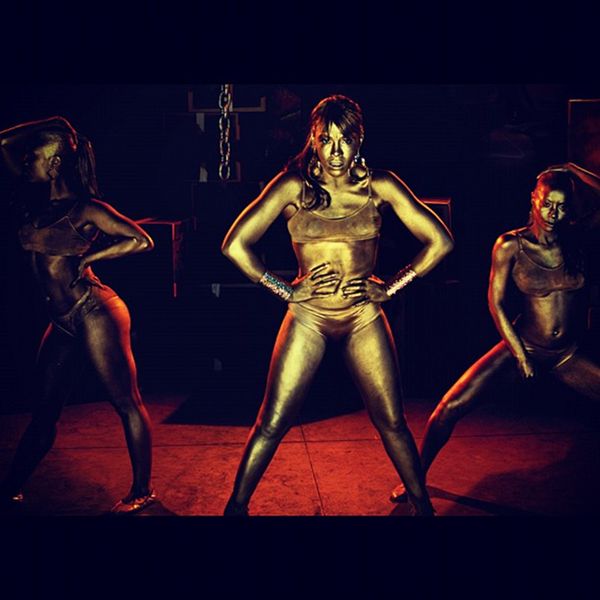 Dawn Richard is bringing a new video soon, and it's looking as ecelctic as her other ish.  Check out flicks from the set of "Automatic" inside, plus Diggy Simmons showing his teen angst and romantic side in his brand new "4 Letter Word" video...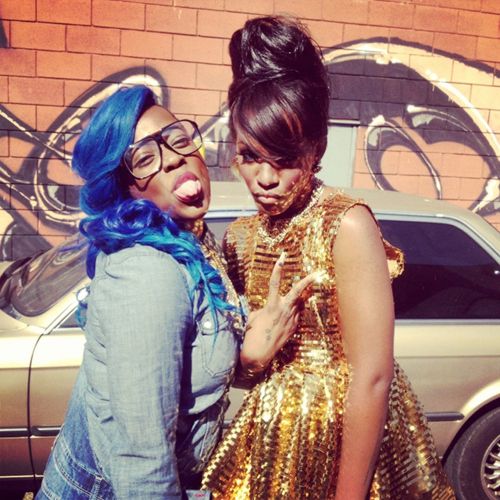 Singer/songwriter, Dawn Richard, released some photos from her video shoot for her upcoming second single, "Automatic," from her hot EP Armor On. The songstress was recently nominated for a BET Award for Best Group with Diddy's Dirty Money.  And she's keeping it moving.
In the video, she transforms from a Stepford Wife to a golden android all while singing the story of how she's no longer her lover's toy.  Check out a fe of the pics:
The "Automatic" video will debut this June. 
In other video news:
17-year-old Diggy Simmons is making even us grown women swoon with his cuteness.  In his new Phil The God-directed video "4 Letter Word" off his debut album Unexpected Arrival, the cutie falls in love with his girlfriend--but her parents aren't feeling it.  So what do typical teens do to rebel?  The twosome run away ahead of his girlfriend's family moving away.  Who wouldn't approve of Diggy though? 
Check out the vid above.  Diggy is also nominated for two BET Awards.  Congrats!