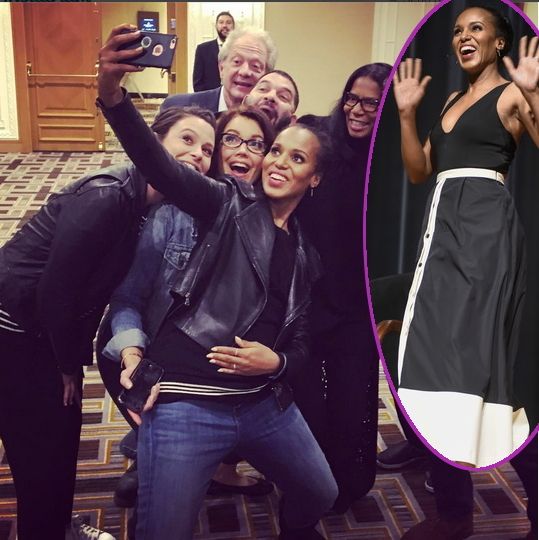 Find out why we're putting Kerry Washington on Preggers Watch inside....
Well looky here.  Judy Smith, the real Olivia Pope, popped up and surprised the cast of "Scandal" yesterday.  But the only surprise we could focus on was what was going on in Kerry Washington's tummy area: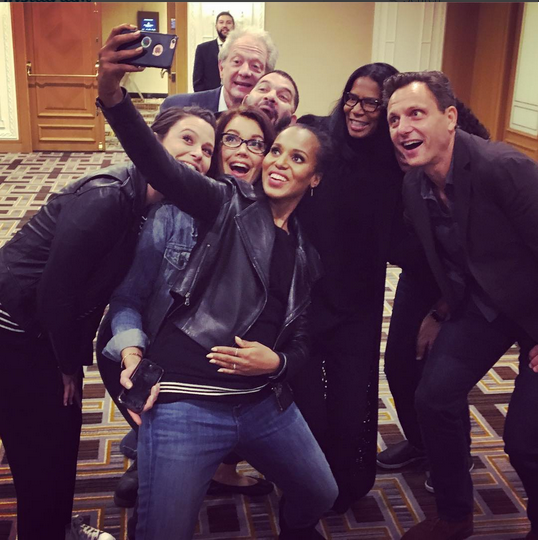 Kerry posted the above pic which was only from the neck up, likely to avoid this very discussion.  But when her co-star Tony Goldwyn posted the directly-above full length pic, it has us saying 'Hmmmmm....'
Is 2-year-old Isabella getting a new brother or sister soon?
Kerry seemed to instinctively grab her tummy -- which looks like the start of a baby bump -- while getting into an awkward position to snap the group selfie with Judy. 
We've also noticed over the last couple of weeks that her co-star Bellamy Young has been doing non-stop promo for "Scandal."  No Kerry.  The last time Kerry was pregnant, she dropped off the promo trail then too, and Bellamy took over then as well.
Remember all those back-to-back-to-back floral prints Kerry was rocking earlier this month?  And when she wasn't rocking florals, she was in all black? Could that have possibly been a distraction strategy?
Also, a few mommies we know are dead set on those being maternity jeans she's wearing in the above pics.
Bellamy revealed on "The Chew" yesterday that the cast just wrapped up shooting the season (there's three episodes left).
Last night, the "Scandal" cast hit the D.C. red carpet during the "Scandal-ous!" event hosted by the Smithsonian Associates with Shonda Rhimes.  The fabulous Kerry showed up at the University of District of Columbia Theater of the Arts rocking black again: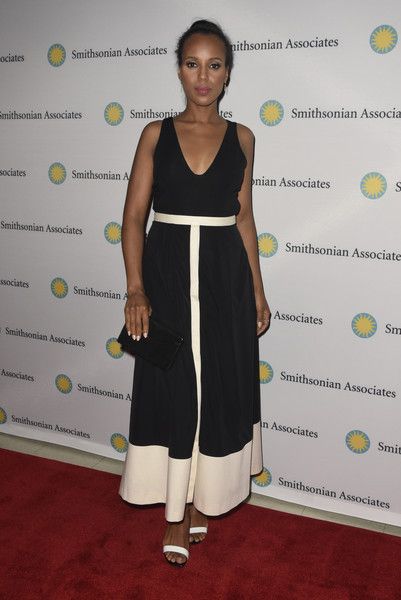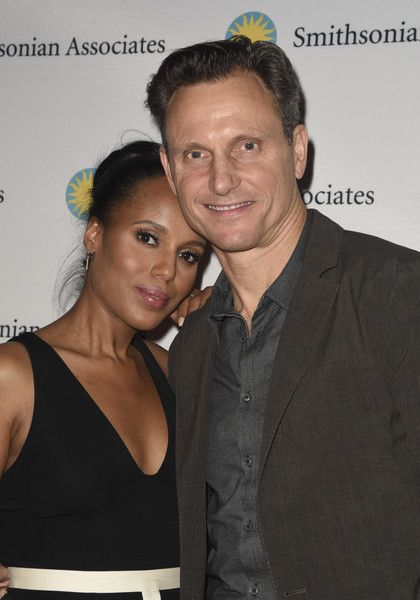 Hmmm....
May sweeps are also coming up, so it's possible an announcement could come then.
Time will tell...
Photos: Instagram