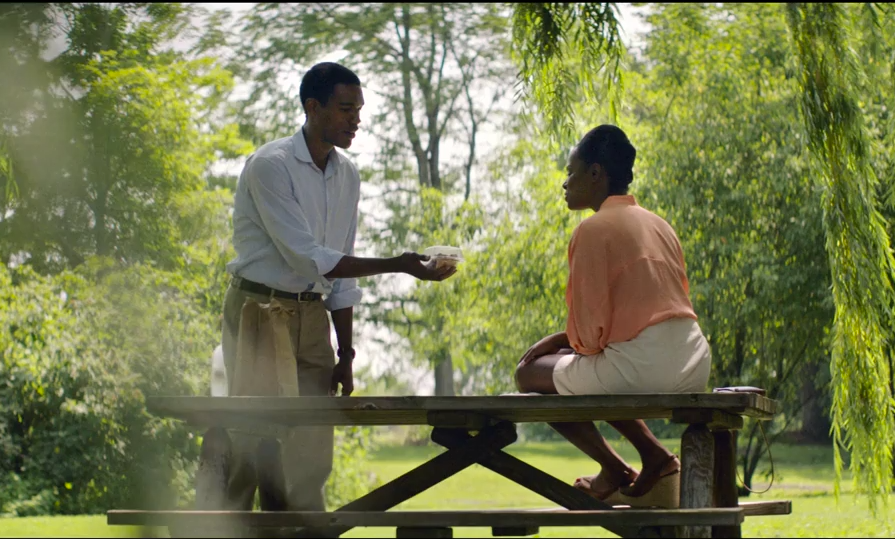 Grab your tissues, the Southside with You movie trailer already has us in our feelings in the best way.  Check out the sneak peek into The Obamas' first date inside...
Before their wedding, two gorgeous daughters and political elections, they were two legal associates at the same law firm on the southside of Chicago.  Well, Michelle (then) Robinson was actually a young Barack Obama's advisor on the job.  Which is the prime reason the lawyer and future First Lady, played by Tika Sumpter, was hesitant to take the young lawyer and community organizer, played by Parker Sawyers, up on his offer to spend the day together.
The twosome ended up on daylong date on a hot summer day in 1989 that took them from the Art Institute of Chicago to a screening of Spike Lee's Do the Right Thing to the site of their first kiss outside of an ice cream parlor. And the rhe rest is history.  In Southside with You, a Sundance hit inspired by a true story and Executive Produced by John Legend's Get Lifted Productions, we'll get to see how that first date played out.  And by the looks of the very first trailer, it's the sweetest first day ever.
Check out the first full length sneak peek of the Richard Tanne-directed film below:
The film hits theaters August 26th.