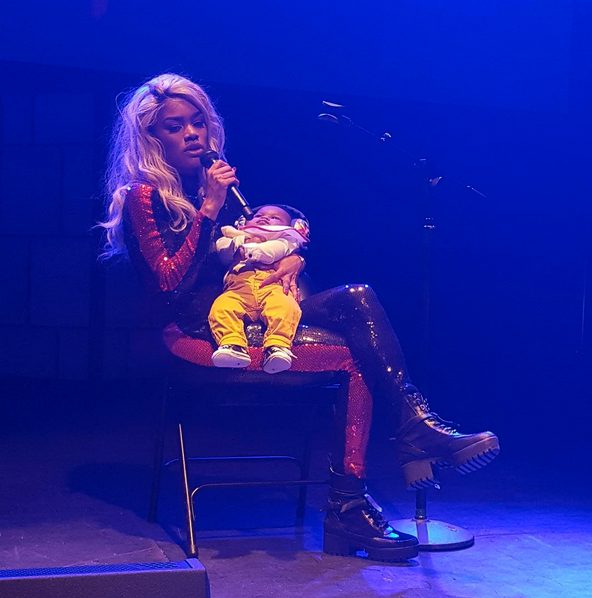 Teyana Taylor and Kelly Rowland are on mommy duty all while working. Peep the adorable clip of Tey bringing baby girl Iman Jr. out to kick off her tour, plus flicks of Kelly Rowland & Baby Titan having lunch with dad then hitting an event inside….
Looks like new mom Teyana Taylor is learning how to juggle being an entertainer AND a new mom.
The "Maybe" singer rolled through NYC last night on her "VII Unplugged Tour" at the Irving Plaza where she surprised her fans with her adorable baby girl Iman Jr.!
Seated center stage, Teyana cradled baby Junie as she serenaded the audience with a performance of her track "Sorry." And little Junie just laid there being her juicy cute self.
Peep the adorableness below:
Peep a few clips from her set below:
Her next stop? Teyana is set to hit the stage in Philly tonight. In other news, the Harlem native has teamed up Cleveland entrepreneur Ashley Taylor to open a co-working space. The dynamic duo will be opening their doors to entrepreneurs, freelancers, working professionals, creatives, and more at their newly renovated facility, Spaces & CO, in downtown Cleveland, OH on Saturday, April 30th. Nice!
Meanwhile, her fiancé Iman Shumpert is taking a little break after the Cleveland Cavaliers defeated the Detroit Pistons in the Eastern Conference first-round series (4-0). The Cavs will host either the Boston Celtics or the Atlanta Hawks in Game 1 of a conference semifinal on Monday.
Another mommy making it work....
Fab chick Kelly Rowland is still a busy lady! After hanging out with some kiddies in Atlanta, the "Chasing Destiny" host found time out of her busy schedule to lunch with her husband Tim Witherspoon and her baby boy Titan at Au Fudge Restaurant in West Hollywood yesterday.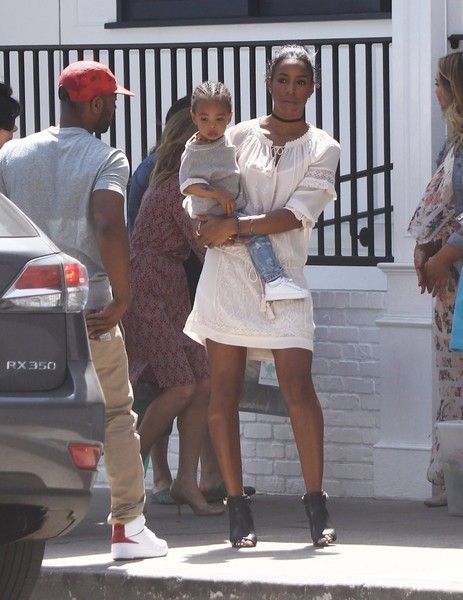 Look at Titan rocking fresh cornrows. Too cute.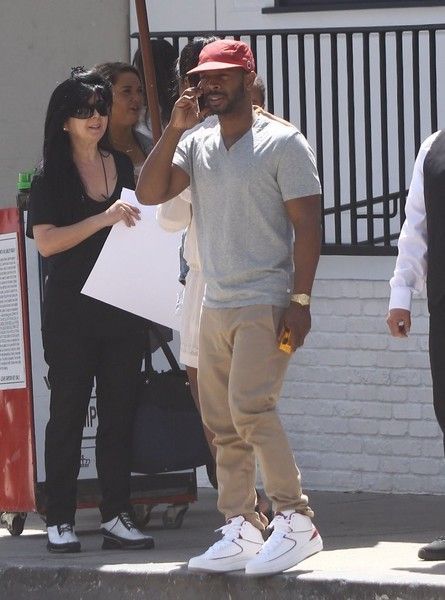 Hey Papa Witherspoon! We haven't seen him in a while.
After lunch....
Kellz and Baby Titan headed over to the Baby2Baby Mother's Day Playdate, presented by Tiny Prints.
The R&B songstress teamed up with fashion designer Rachel Zoe and Baby2Baby Co-president's Kelly Sawyer Patricof to welcome 37 children and their mother's from the LAUSD Homeless Education Program to enjoy a morning of arts & crafts.
As she made her rounds, she snapped it up with Baby2Baby co-presidents Kelly Sawyer Patricof and Norah Weinstein.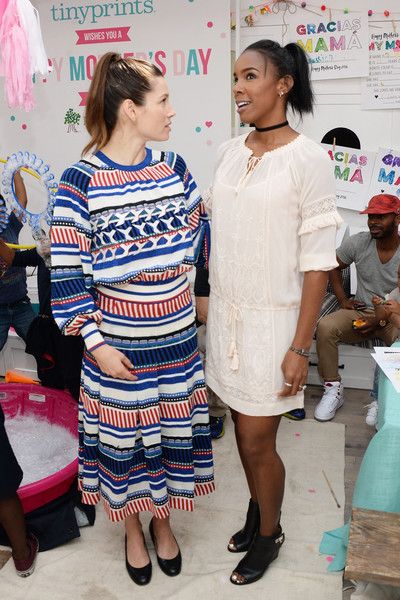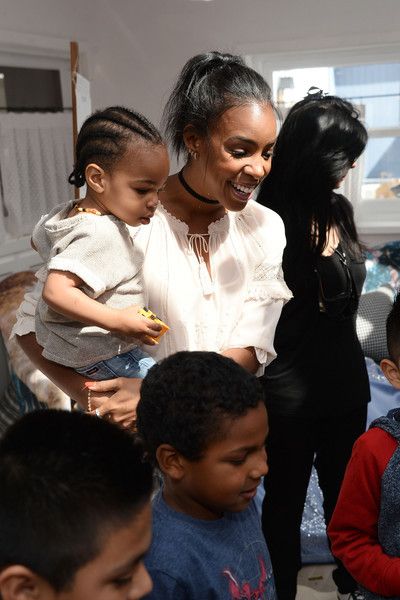 Kelly and Norah have tapped into their network of celebrity moms to serve 125,000 low income children in Los Angeles and thousands more across the country.
As part its mission, Baby2Baby delivers new and gently used items to low-income families to equip parents with basic necessities to ensure the safety and health of their young children.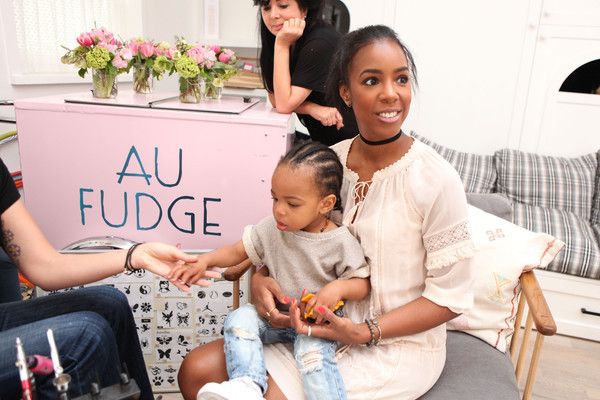 Aww!! Baby Titan is melting our hearts with his baby fashions.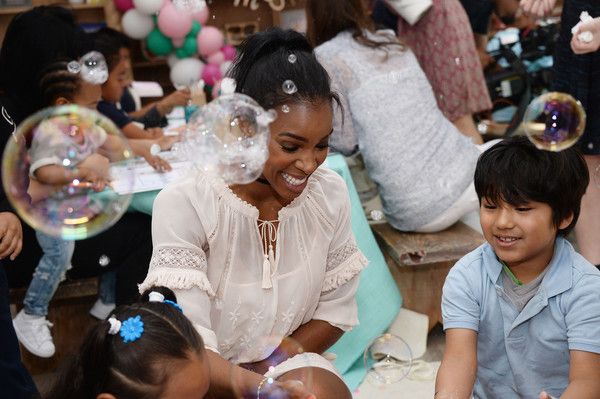 Yeah, we're loving mommy-mode Kelly!
Photos: FameFlynet/Getty/Teyana's IG