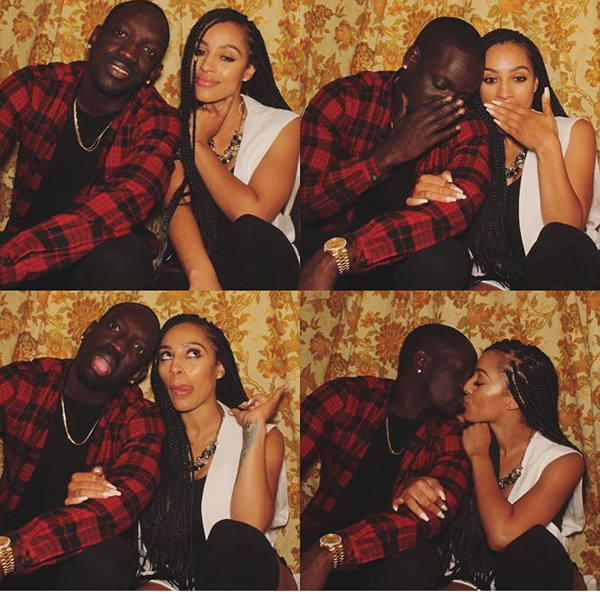 New couple alert! Bow Wow's baby mama Joie Chavis has a new boo (who happens to be Akon's brother Bu Thiam) and he's not happy about it. Catch his shade and sip the tea inside…
Rapper/actor Bow Wow (aka Shad Moss) got all in his feelings after his baby mama Joie Chavis revealed her new boo on Instagram last night.
Let's chat about her new beau first…
So chick hopped on IG to reveal whom she's been spending much her free time with lately. It just so happens to be Akon's brother/music exec Abou "Bu" Thiam. And looks like they're totally into each other, based on this collage of lovey, dovey, kissy flicks:
Oh?
You'll recall, Bu once dated one of the baddest chicks in Hollywood, "black•ish" star Tracee Ellis Ross: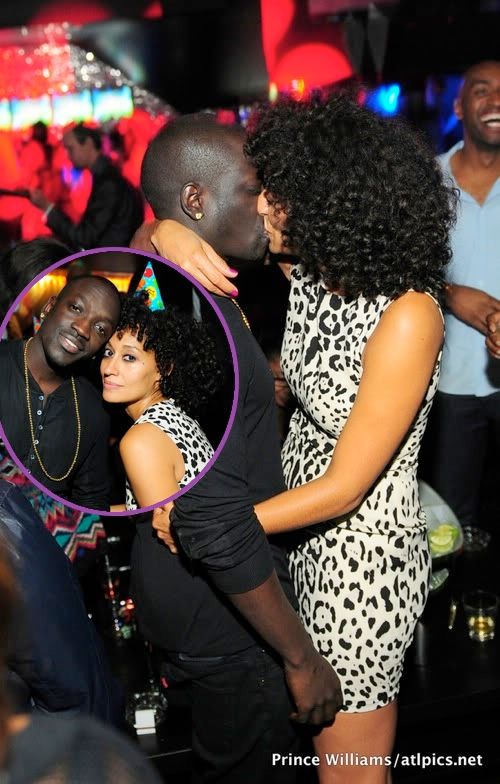 They reportedly called it quits in 2013.
Back to the Bow Wow/Joie/Bu drama...
Right after Joie made her coupledom announcement, her baby daddy hopped on Twitter to throw shade. Shad blasted her, subliminally calling her a gold digger:
Bloop! We see Bow Wow is tapping into his petty side. He mad or nah?
In fact, Bow was SO in his feelings, he started going in on his ex-fiancee Erica Mena and his rumored ex-girlfriend Keyshia Cole (whom he claims egged his friend's car all why she still hasn't claimed him) in a series of tweets as he answered a few questions from fans:

On a happier note:
Bow Wow and Joie's daughter Shai celebrated her 5th birthday yesterday. The "CSI" star sent out a sweet birthday message to his baby girl. Awww!
Photos: Joie's IG/ATLpics.net