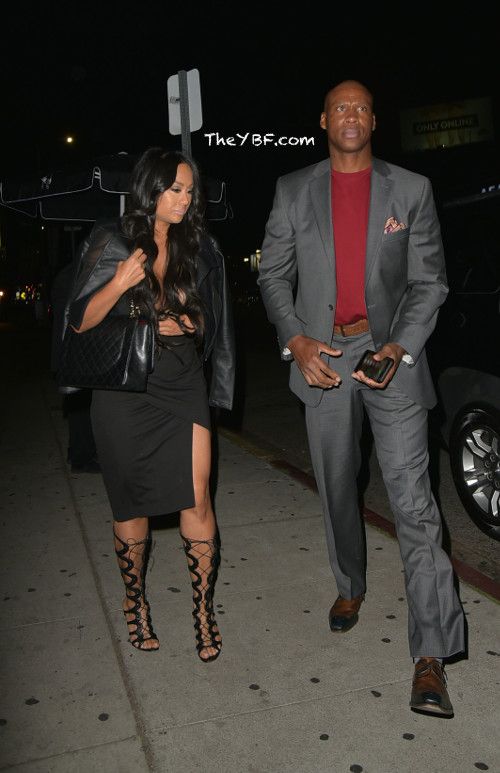 Come inside to see how former Lakers head coach Byron Scott is dealing with his recent firing, plus, news on Jordan Peele eloping with his now wife Chelsea Peretti….
Byron Scott isn't letting his recent firing keep him down in the dumps. The former Lakers head coach helped keep his mind off being jobless by enjoying a special dinner with his girlfriend Cecilia Gutierrez the other.
The occasion? It was Cecilia's birthday. So, the former NBA baller set up a surprise dinner at The Nice Guy in L.A. inviting all of her closest friends.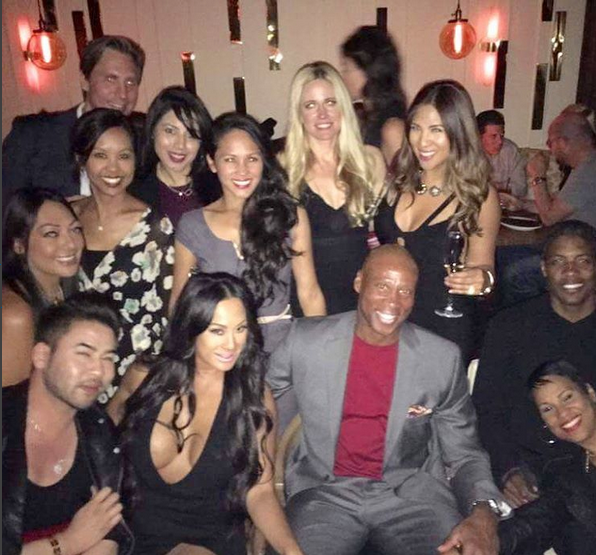 She captioned, "Thank you to everyone who came out to @theniceguyla to "SURPRISE" me for my birthday and to my @byronscott_4 for setting it all up #sneakysneaky Love You Guys"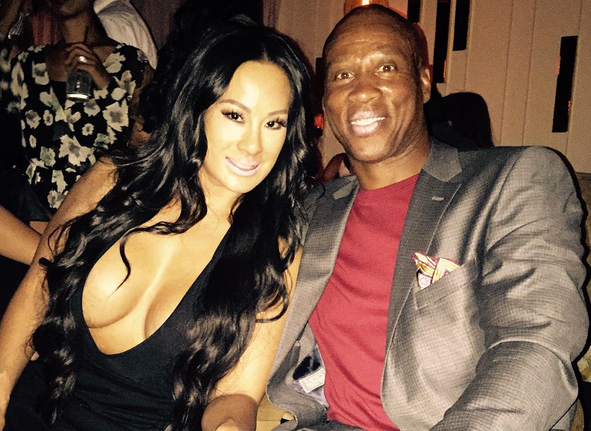 Back to the news of his firing….
The Lakers let Byron go after two of the worst seasons in the 16-time NBA champion franchise's history. Yikes! According to ESPN, the Lakers finished with the league's second-worst record, 17-65 this season.
Welp. He doesn't seem too bothered by it all.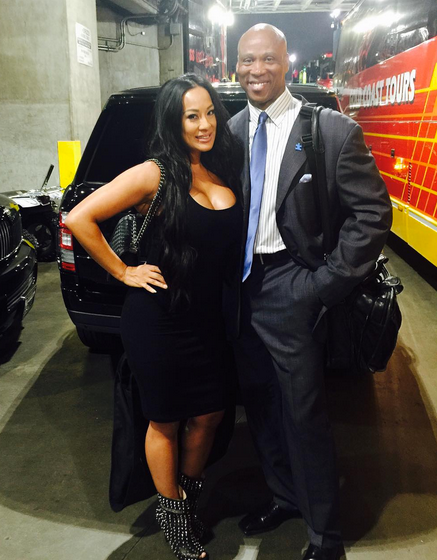 Cecilia (pictured above with Byron a few weeks ago) posted up a message to th lakers about how dumb they were for firing her man, but she has already deleted it.
In other coupledom news...
Surprise! Jordan Peele is a married man now!
The "Key & Peele" star revealed, during an appearance on "Late Night with Seth Meyers," he secretly eloped with his longtime girlfriend "Brooklyn Nine-Nine" star Chelsea Peretti, who stars in a series of Booking.com ads alongside Jordan, The funny duo stopped by to promote their new film KEANU, set to hit theaters this Friday.
During the interview, Jordan and his co-star Keegan-Michael Key, who filed for divorce from his wife of 17 years back in January, were giving tips on how to tell them apart. That's when Jordan spilled the beans saying, "I am married to actress Chelsea Peretti."
Keegan then jokingly said, "I am not married to actress to Chelsea Peretti, we are just dating," followed by a dirty look from Jordan.
Oops!
Check it at the 3:50 mark:
On social media...
Jordan's new wife Chelsea revealed she and Jordan tied the knot in a super cute way. She posted up a picture of their only "witness" at the ceremony alongside a bouquet and wedding band, captioning, "eloped a bit ago [heart emojis] our only witness was this lil guy️"
Congrats to the couple!
Photos: Splash/@cece26rn/YouTube