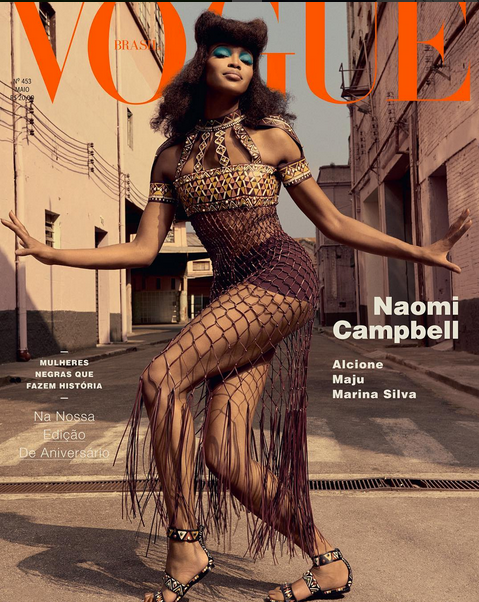 Naomi Campbell is proving why she's still one of the hottest supermodels in the game with THREE brand new VOGUE Brasil covers. Get into her hotness, plus, peep flicks of Tia & Tamera Mowry along with Rashida & Kidada Jones in Vanity Fair's brand new 'Sisters' issue inside….
With an epic career in the fashion world, Naomi Campbell still isn't missing a beat.
The runway slayer is proving WHY she's still one of the baddest models in the game. And at 45-years-old, she's still giving these young models a run for their money.
For her latest magazine feature, the British beauty slays THREE new VOGUE Brasil covers. In one cover, Naomi serves up retro vibes rocking Valentino threads and sandals (we need!) as she poses it up in the streets of Rio de Janeiro.
On the other two covers, Naomi, who's celebrating a birthday next month, serves face like only she can: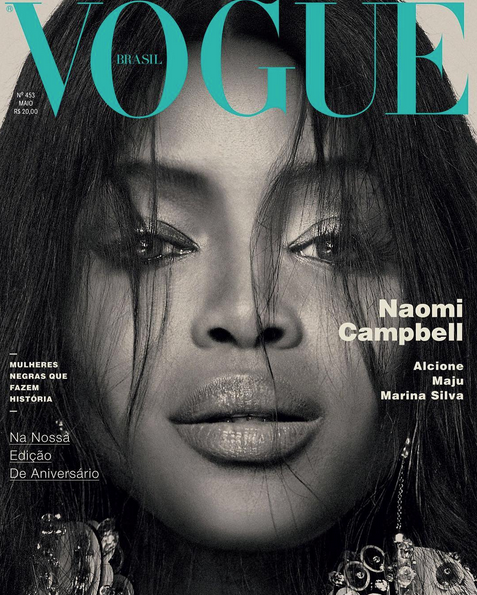 Gorge!
In another magazine....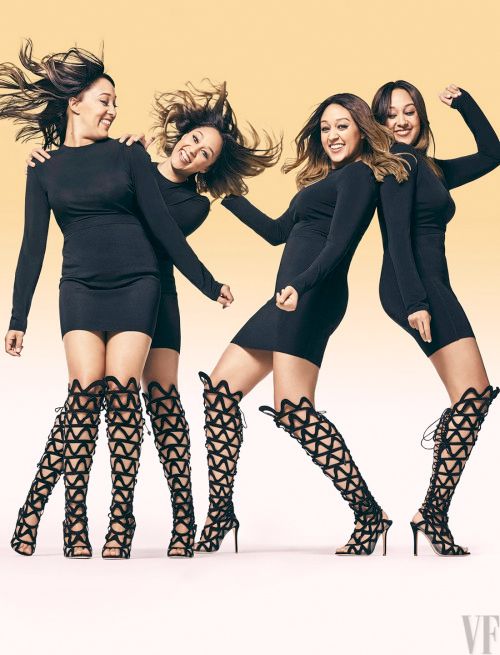 Sister, Sister!
There's nothing in this world like having a sister. She's the one you share your ups and downs with, who knows all of your secrets, and she's the person who knows you the best (outside of your parents). 
Vanity Fair is bringing the sisterly love in their new Sisters Issue where they highlight some of Hollywood's most famous siblings.
Our favorite twins Tia & Tamera Mowry, who we fell in love with on their hit sitcom "Sister, Sister," made the list and they revealed what they bond over, what they fight over and open up about the best thing about their sister.
Peep the mini interview below:
Birth Order: Tamera is two minutes older (36).

Hometowns: Tamera: Los Angeles. Tia: Gelnhausen, Germany.

Ant Brothers? Tahj and Travior.

Occupations: Tamera: talk-show host (The Real), producer, actress. Tia: actress, author, executive producer, entrepreneur.

What do you bond over? Tamera: "Our children." Tia: "We both work really hard to keep our character and integrity intact in Hollywood."

What do you fight over? Tamera: "To be heard and understood." Tia: Being misunderstood. Sometimes our difference can get in the way. We may look alike, but are very different."

Best Thing About Your Sister: Tamera: "Her drive to achieve anything she wants. Tia: "I admire her patience and faith in God."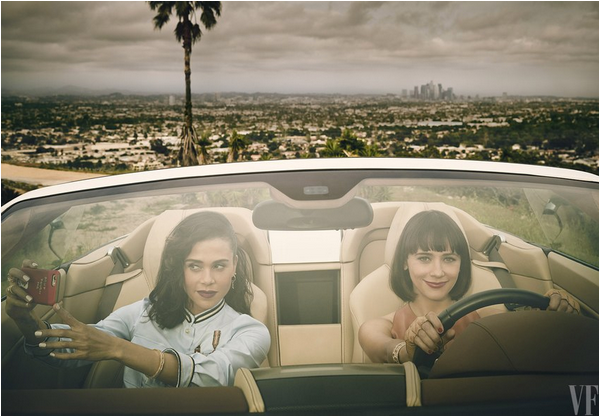 "Parks and Recreation" star Rashida Jones and her fab sister Kidada Jones were also featured in the magazine. Get to know them better below:
Birth Order: Kidada (42), Rashida (40).

Hometown: Los Angeles.

Occupations: Kidada: "Designer, author, creative director." Rashida: "Actress, writer, producer."

What do you bond over? Kidada: "Music, childhood, sense of humor, the 90s, and respecting our very different personalities." Rashida: "Music, 90s memories, our parents."

What do you fight over?: Kidada: "Philosophies of life." Rashida: "Communication, approach to life."

Who's bossier? Kidada: "She would say me, and I think it's her, but in reality we are probably equally bossy." Rashida: "We are both bossy in different ways. Although Kidada does call me 'Baby Boss.'"

Best thing about your sister: Kidada: "My sister is focused and practical and grounded." Rashida: "She is a true original."
Now, call up your sister (blood or chosen) and tell her you love her!
Photos: VOGUE Brasil/ Jason Bell via Vanity Fair