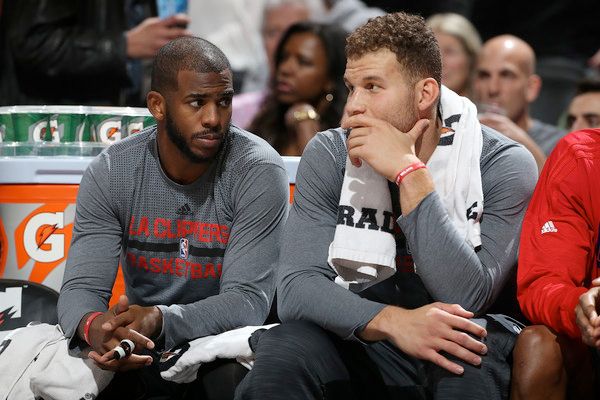 The Clippers' post season isn't looking all that great. Ballers Chris Paul and Blake Griffin will sit out the postseason (partially for Chris) due to injuries. Deets inside…
The NBA playoffs are taking out everybody!
The medical reports are in for two of the Clippers stars, and it aint pretty.
It's being reported Chris Paul AND Blake Griffin will sit out the rest of the postseason due to injuries. First, Steph Curry, now this!
According to ESPN, Blake aggravated a left quadriceps in Game 4 for the team's first round series against the Portland Trailblazers on Monday night. He's out for the remainder of the postseason. An MRI revealed there was no structural damage and that Blake will supposedly be back by the start of training camp.
As for Chris, the Clippers point guard underwent surgery this morning after fracturing his right hand in the third quarter of Monday's night game against the Trailblazers. Sources say Chris' recovery time is four to six weeks. That means, the Clippers will have to ball out and make it to the conference finals or NBA Finals for him to return to the postseason. If the Clippers do make it that far, it'll be the first time the team will have made it that far in franchise history.
Head coach Doc Rivers held a press conference where he spoke about Blake and Chris' injuries and how it will affect the team. Check it:
Do you think the Clippers still have a chance, or is their postseason DUNZO?
Photos: Getty