On the same day she cancelled her appearance at a NYC branding and marketing conference, Rachel Roy showed her face in L.A.  Pics of the woman who's at the center of the "Lemonade" firestorm....
Rachel Roy was spotted with luggage in L.A. today.  This morning, just before she was scheduled to appear at the Neuhouse conference in NYC, she pulled out amidst all the controversy she's gotten herself into.
The fashion designer was spotted dressed casually with a slight smile on her face and her monogrammed luggage. 
On Saturday, she oddly posted a reference to herself possibly being the "Becky with good hair" that Beyonce said a man (people assumed she was talking about her man Jay Z) was cheating with.
We still don't believe Beyonce was referencing her own marriage, and was speaking more for women everywhere who are being cheated on.  But Rachel felt the need to speak out anyway with a shady IG post.  After the BeyHive swarmed her social media, she set her pages to private, issued a statement saying she doesn't believe in bullying, and pulled out of a speaking engagement she was suppose to do this morning.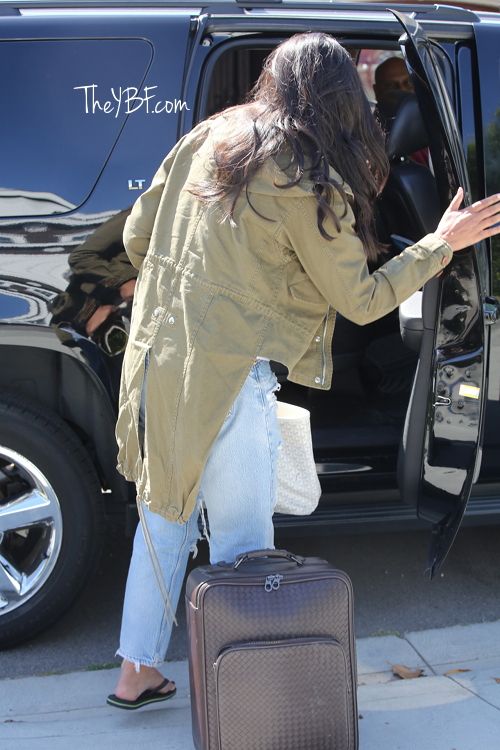 It's unclear whether she was coming or going.  But we do know she's out of hiding on Instagram as well.  Her account is no longer private.
Photos: INF