Prince's closest family and friends gathered at his estate over the weekend to pay their respects. See the flicks from the memorial and get the deets on his Paisley Park being turned into a museum inside…
He may be gone from this earth, but will never be forgotten.
Over the weekend, Prince's closest family members and friends gathered to pay their respects in a private memorial service held at the icon's Paisley Park estate. His body was cremated once it was released to the family following an autopsy.
Several of the Purple One's celeb friends came out to say their goodbyes, including his longtime collaborator/protégé Sheila E., model Damaris Lewis, singer Judith Hill, bassist Larry Graham and Prince's sister Tyka Nelson. The intimate memorial was reportedly limited to about 20 people. The musical genius' classic tunes played softly in the background, paying tribute to his illustrious career.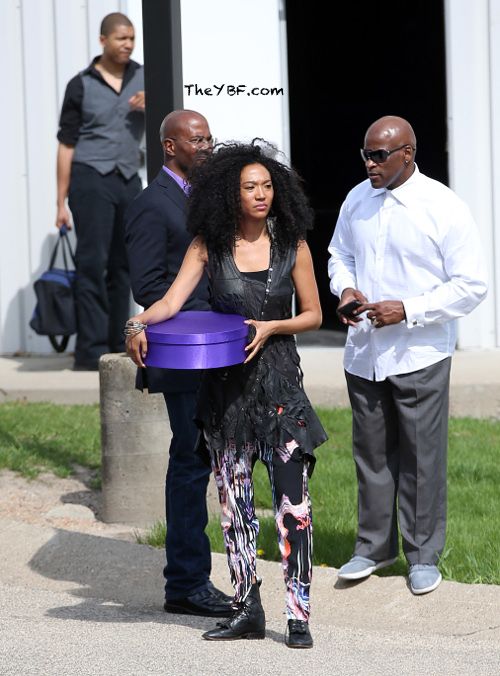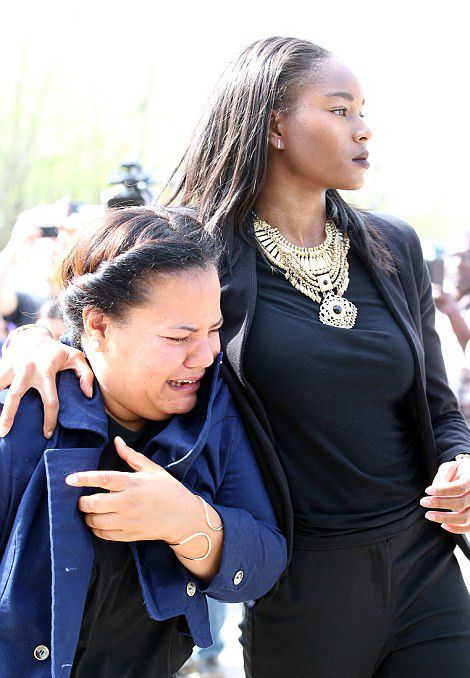 Prince's sister handed out memorabilia in purple boxes to fans gathered around the estate.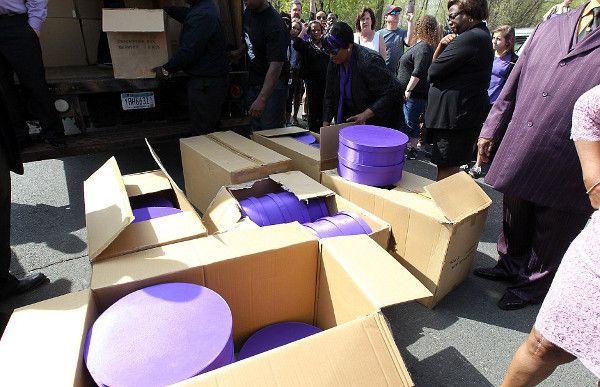 She took a moment to address the crowd, thanking them for loving her brother. You can watch the video below:
Prince's sister Tyka comes out to say thank you to fans. pic.twitter.com/oksAzGK6Re

— Kelcey Carlson (@KelceyFox9) April 21, 2016
Following the service, Sheila E spoke with Entertainment Tonight to reflect on the emotional state of the service."It was very somber," she revealed. "It was sad."
Sheila said the hardest part was hearing his music and realizing he is longer here. She said, "What was challenging yesterday was listening to his music at a very low soft volume and the room very low in lights and everyone just taking a moment, just sitting there, kind of going, 'Wow,' [in] disbelief."
Sheila also revealed some surprising news to ET,
"We're hoping to make Paisley what [Prince wanted] it to be. [He] was working on it being a museum," she shared. "He's been gathering memorabilia and stuff from all the tours, like my drums and his motorcycle."
And there's a huge tribute in the works where fans will get a chance to honor the Purple One and his legacy. She said,
"I'm supposed to be the one musical director to put his tribute together with all of the original people and we hope that that happens. We're working on it, we'll see what happens… the plan is to have something here in Minneapolis."
We're HERE for it!
EXTRAS:
1. Prince allegedly didn't leave a will, leaving behind 6 siblings who will possibly split his fortune based on Minnesota law. STORY
Photos: Splash