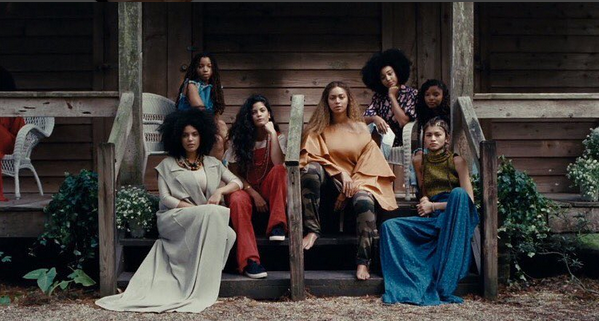 There were a slew of cameos in Beyonce's newly released HBO special "Lemonade." Get the breakdown on every appearance from some of your YBF faves inside….
Beyonce slayed everyone's life last night with the premiere of her HBO special "Lemonade," as she took us on an emotional journey through different stages of life, love and heartbreak. The "Lemonade" project/visual album is billed as "a conceptual project based on every woman's journey of self knowledge and healing." And with that came some extraordinary cameos.
In addition to the amazing new music and vibrant visuals, "Lemonade" featured a slew of appearances from some amazing black women who exude #BlackGirlMagic.
Here's the breakdown of cameos in the hour-long presentation:
In a powerful image (above), Bey highlighted a few young, powerful black women who are on the come up. Posted up alongside Mrs. Carter are sisters Chloe and Halle Bailey, who make up singing duo Chloe x Halle. The group is signed to Bey's Parkwood Entertainment. Then we have twin sisters Lisa Kainde Diaz and Naomi Diaz, who make up the duo Ibeyi. Then there's socially conscious teens Amandla Stenberg and Zendaya, who both serve #BlackExcellence on a daily.
We see you Chloe and Halle Bailey.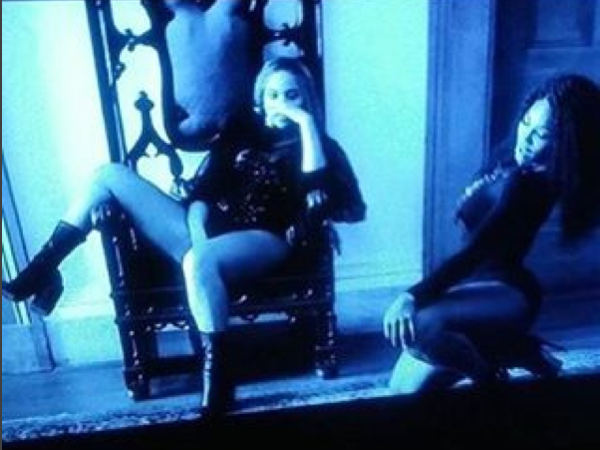 Setting ish off, tennis superstar Serena Williams made a surprise cameo where she twerks and body rolls for Queen Bey, perched on her throne, as the track "Sorry" blared through the speakers.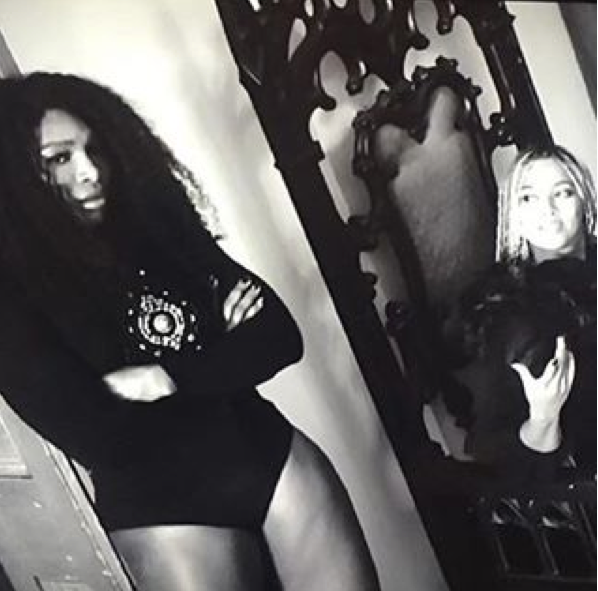 Nope, they ain't sorry!
Peep the clip:
Werk!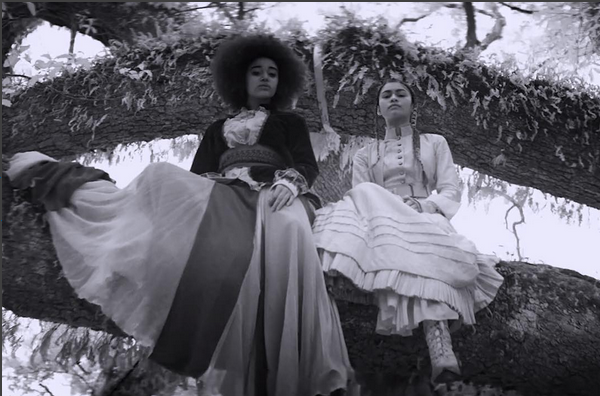 Amandla and Zendaya make several appearances throughout the visual greatness.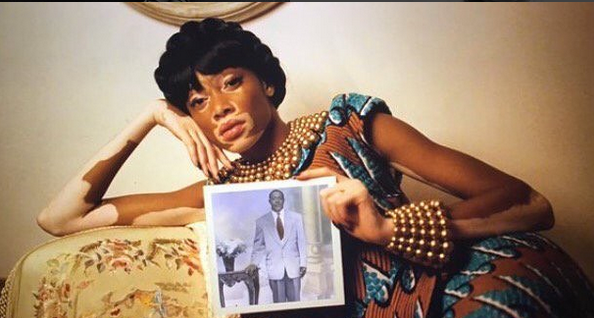 The YBF teens starred in the "Freedom" set along with supermodel chick Winnie Harlow.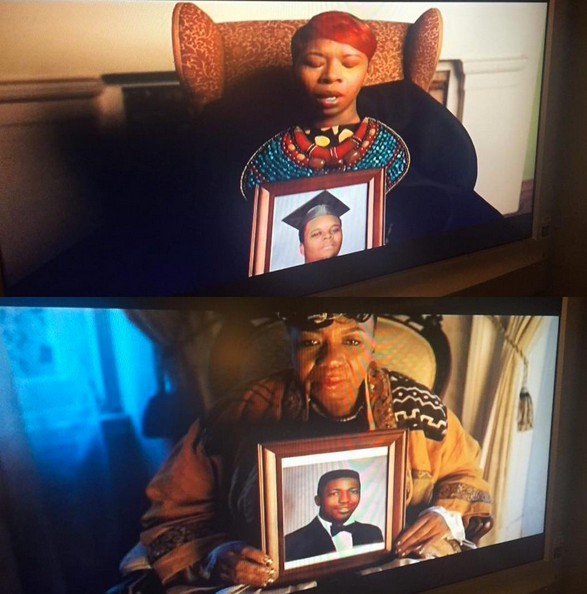 The mothers of police brutality victims, including Trayvon Martin (Sybrina Fulton) and Mike Brown (Lesley McSpadden) and Eric Garner (Gwen Carr), appear in powerful imagery as they hold up pictures of their slain sons.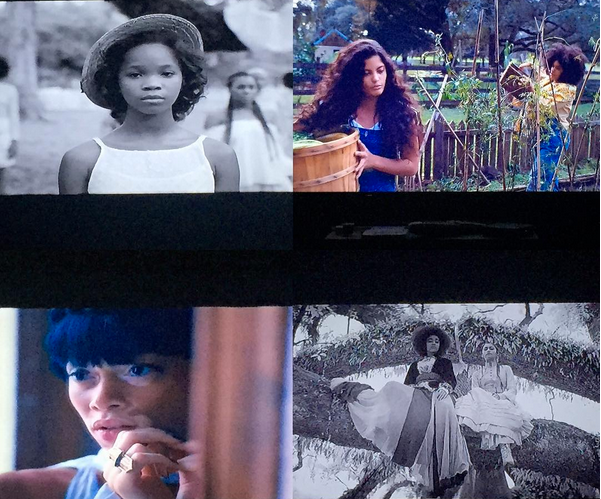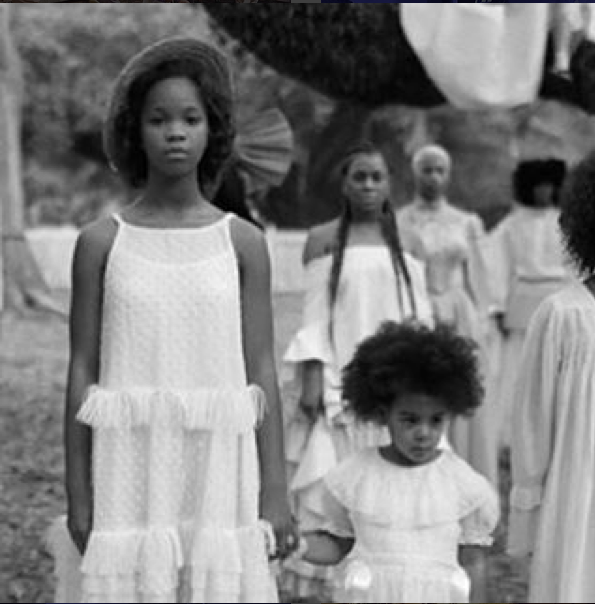 Oscar nominated actress Quvenzhané Wallis made a few appearance throughout the presentation, one where she's holding Bey & Jay Z's daughter Blue Ivy's hand.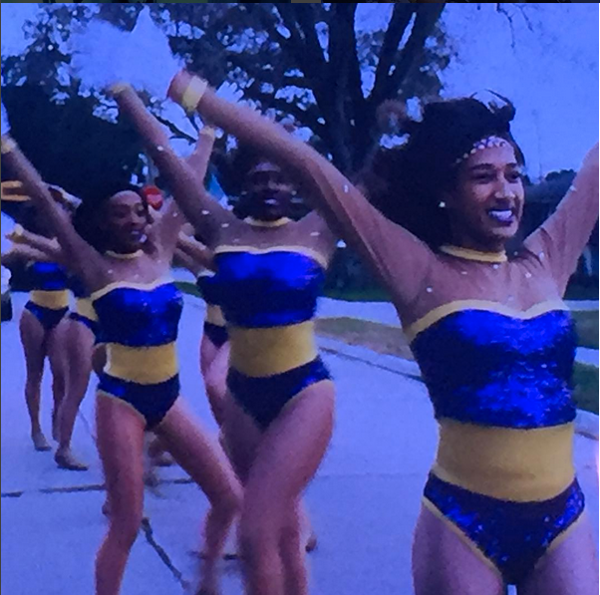 Edna Karr Magnet School brought the powerful New Orleans imagery. Get it ladies!
Of course, her hubby Jay Z makes a few cameos throughout the presentation.
And Hov's grandmother Hattie White appears in a scene where she reveals the true meaning behind Bey's "Lemonade." Speaking at her 90th birthday celebration, Grandma Hattie said, "I was served lemons, but I made lemonade," giving revelation to the album title.
If you missed, check out the quotes and moments from "Lemonade" that took our breath away HERE.