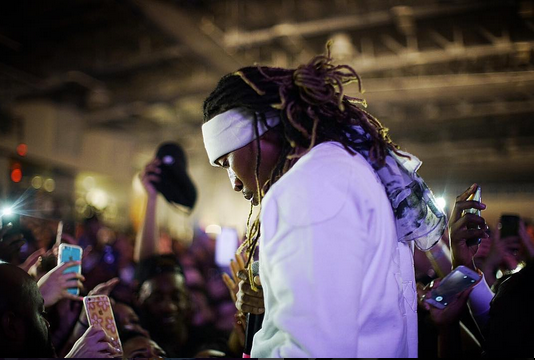 Future is back on his petty again.  Find out how he threw shots at Ciara during his recent concert (and how she and Russell seemingly responded), plus Snoop Dogg getting a "Carlton" dance lesson from Alfonso Ribeiro...
Oh Future. Sometimes you just feel the need to say 'Eff' the lawsuits, huh?
This time, though, his antics may backfire. While hitting the stage at SRC Arena in Syracuse the other night, the "March Madness" rapper was in a shade-ful mood.
While getting the crowd hype, he told the right side of the arena when they weren't getting loud enough for him, "Y'all must be Desiigner fans or Ciara fans or something..."
Oh?!  So not only is he beefing with his baby's mother/ex-fiance, but he's got beef with "Panda" rapper Desiigner too.  Maybe because they sound damn near identical.  Bloop.
Check the video below:
This guy. Ciara posted this a little while after that video surfaced. It could be in response, or it could have zero to do with Mr. Hendrix.
Also on video:
Snoop Dogg said he's an old dog who wants to learn new tricks!  So he linked up with "AFV" host Alfonso Ribeiro today while bothdoing promo runs in NYC.  And this dance lesson happened:
Snoop's head is doing more of the Carlton dance than his body. Gotta love him.
Looks like a new project is coming from one or both of them.   Alfonso said:
Hanging with @snoopdogg playing on a game show. Announcement to come. @afvofficial @abcnetwork
Snoop's new "Music Moguls" reality show will hit BET soon.
Photos/Videos: Instagram