Is a new addition coming to the Housley Family? It's possible! Find out what Tamera Mowry Housely said about baby #3, plus family flicks of Bill Bellamy, his wife and kids at an event in L.A. inside…
With some many moms welcoming babies in the last few months, it may be hard to resist baby fever. And mom-of-two Tamera Mowry Housley knows all about it.
"The Real" co-host recently chopped it up with mommy blog Mom.me at the Milk + Bookies story time celebration where she hinted at welcoming a new addition to their family fold.
When asked if she would consider having another bundle of joy, she said:
"I think about it, I do," she admitted. "I don't know how much of a reality that is going to be, but my husband and I recently talked about it, and we said, 'We're just going to give it up to God, give it up to the universe.' If we're supposed to have another one, we'll have another one."
We'll be keeping tabs on Tamera for a possible a baby bump alert!
She then dished on having baby fever:
"I have this inkling like, 'Oh my God, I'd like to have another baby, but then you have to think about the realities of having another baby. I don't think it will ever go away. Babies are just amazing."
Mmhmm. Sounds like a new baby could be in the cards for the Housley family.
Speaking of families...
Family fun!
Comedian Bill Bellamy brought his wife Kristen Bellamy and their two kids, Baron& Bailey, to attend the John Varvatos 13th Annual Stuart House benefit, presented by Chrysler with Kids' Tent by Hasbro Studios. The beautiful family came out to support the Stuart House Benefit that raised funds for charity and to celebrate a great cause.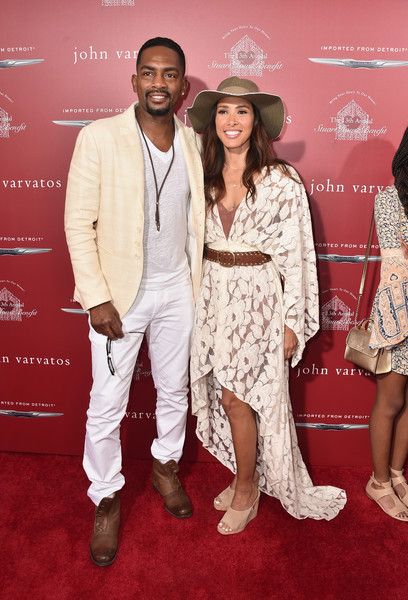 We're loving Kristen's boho chic steez she was serving on the red carpet.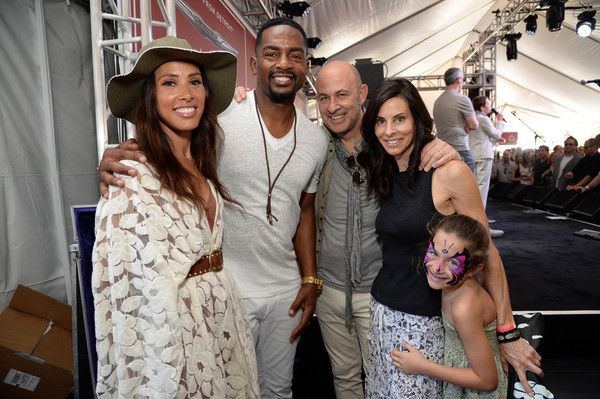 Before hitting the stage, Bill and his wife snapped it up with fashion designer John Varvatos, his wife Joyce Varvatos and their daughter Thea Varvatos backstage.
"Reading Rainbow" host LeVar Burton was also in attendance to support the charity efforts. Nice!
Photos: Getty