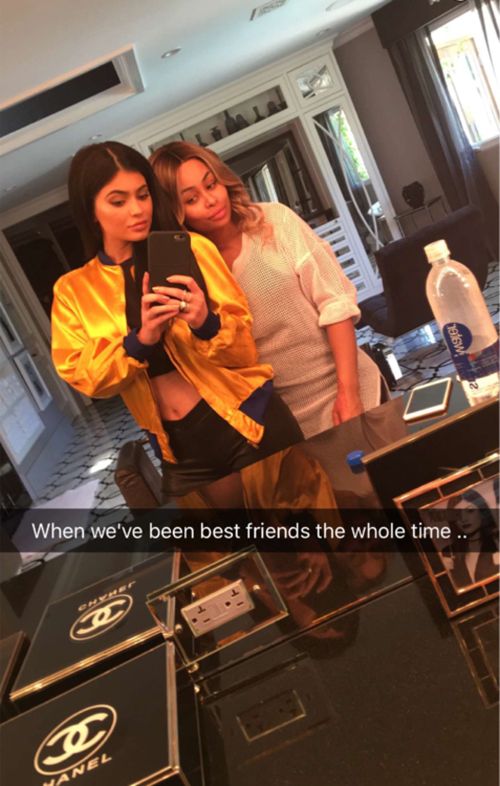 Let the f*ckery commence! Blac Chyna and Kylie Jenner have seemingly squashed their beef and are now claiming they have been best friends/"sisters" the entire time. Oh. HOW SWAY? Peep their "friendly" pics inside…
As if enough isn't going on already today!  Our tolerance for f**kery is low today, so here goes...
After a year (or more) of bickering online, it appears Blac Chyna, who's engaged to Rob Kardashian, and Kylie Jenner have called a truce. But let them tell it, they've been friends the whole time.
Today, both Chyna and Kylie posted up new pics on their SnapChats where they affectionately call each other "best friends" and even "little sis." Oh?
Maybe they're comforting each other due to today's passing of an actual legend, who was legendary without clamoring for attention by any means necessary.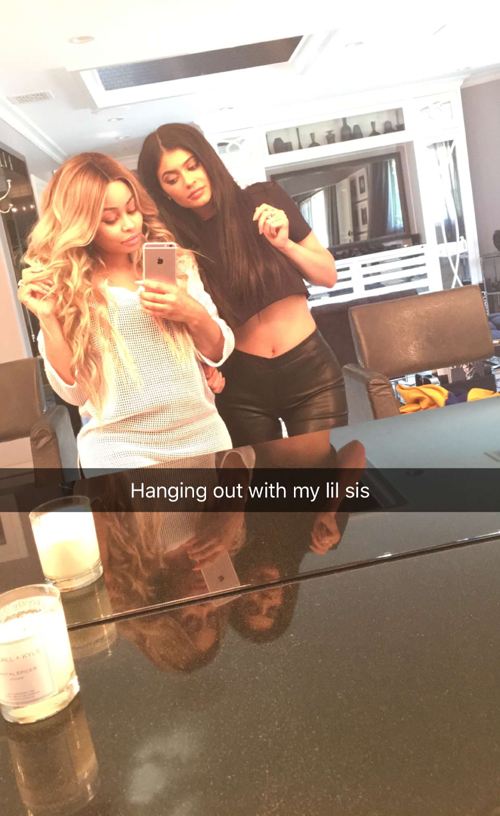 So the online shade last year was for what exactly? Attention? Hmph. We're just confused why they would intentionally act as if there was beef between them when they're supposedly so close.  Intentionally telling the entire world you have beef with someone by dragging them every chance you get, then the world simply repeating that you did so, and then you saying "Gotcha"...isn't clever.  It's actually a blatant lie, which even a 2-year-old can do.  It's childish.  And the amount of actual children in this situation -- from King Cairo to Kylie -- is already enough.
And yes, we've got time today.   Sometimes exposing foolery for what it is, is necessary.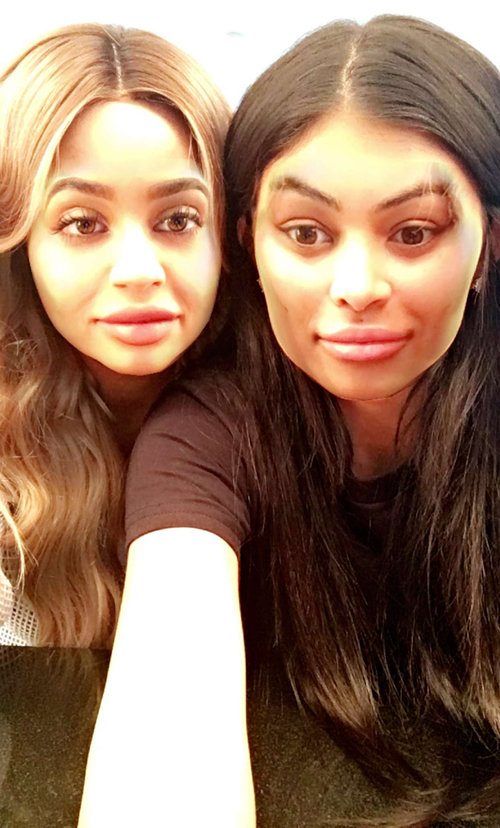 Interestingly, this face swap doesn't cause much of a difference.  We know a few besties who share the same hairstylists...and doctors. 
We were rooting for you Chyna.  We were all rooting for you.  But it's the same farse do-anything-for-a-reality-show cloth, different cut.
But hey, if Amber Rose and Kim Kardashian can squash their beef (y'all know it's monkey see, monkey do with that family)…we guess they can too.
Do you boo.
Photo: Kylie's Snap/Chyna's Snap