Taraji P. Henson, Idris Elba, Steph Curry, Kendrick Lamar and Ryan Coogler are amongst the few and proud who landed spots on TIME magazine's 100 Most Influential People in the World list. More inside…
TIME magazine has released its coveted 100 Most Influential People in the World list. And a few of your YBF faves made this year's list.  Here are 5 of them who inspire us the most:
"Empire" starlet Taraji P. Henson was rightfully placed in the Artist category for her extraordinary role as Cookie Lyon in the hit hip hopera FOX series. For Taraji's feature, "Empire" co-creator Lee Daniels pays tribute to the Golden Globe winner in a powerful piece. The famed producer accurately compares the 45-year-old actress to that of iconic actress Bette Davis. And it couldn't be more accurate.
He wrote:
What I love most about Taraji P. Henson is that she's fiercely loyal. During her audition for Empire, she told me she wouldn't take the role unless Lucious was Terrence Howard. She didn't have the job yet, but she was standing there fighting for Terrence. That was the moment I knew she was Cookie.

Taraji is the modern-day Bette Davis, touching audiences with her honesty and intensity. When you are on set with Taraji, she listens, but she also questions. She challenges everyone to go the extra step to get it right. She has a deep understanding of the human condition, and she displays it with her eyes—the pain, the happiness, the love, the laughter. She probably would have been a great silent actor, but then the world wouldn't have had Cookie.

Before Empire, she was underappreciated by white America and Hollywood, while African Americans heralded her as our Meryl Streep. I'm so proud that Cookie has moved her into the zeitgeist. What Taraji has done with the role made the world finally appreciate who she is—quite simply, a tour de force on and off the screen.
Spot on!
With "Empire" ratings continuing to drop (dipping 5% among adults 18-49 from last week), the Oscar nominated actress isn't letting that get her down any.  And don't get it twisted, Empire's still a HIT show.  Taraji's currently filming a new drama titled Hidden Figures where she will star as mathematician Katherine Johnson, one of the African-American women who provided NASA with important mathematical data needed to launch the program's first successful space missions. It's set to hit theaters January, 13, 2017.
Also in the artist category:
Sexy British actor Idris Elba was also named as one of TIME's most influential people. The history making, two-time SAG Award winner's career catapulted after appearing in the hit HBO crime series "The Wire." Since then, he has been wowing audiences in movies like Beasts of No Nation, No Good Deed (also starring Taraji), and Mandela: Long Walk to Freedom, to name a few.
For his profile, "The Wire" creator David Simon reflects on a time Idris thought his career was over after they killed him off the show. How wrong he was! David shared:
Logistics undid me. From a floor below the writers' office, the folks in production were saying Episode 311 hadn't left the building yet, or more precisely: Idris Elba's copy of the script was still waiting for a P.A. to ferry it over to set. I still had time to finish some page changes then head to the trailers, find my actor and break it to him. I imagined the conversation going like this:

"Good news, bad news. Bad news is we're killing you."

"Hell is the good news?"

"We wrote an amazing death scene …"

Maybe it's funnier for the writers, but truth was I felt sanguine about ending Stringer Bell's arc in the third season of The Wire.

For one thing, it made sense thematically to impale both Bell and Bunny Colvin simultaneously on the horns of reform. For another, I knew Elba, as true a leading man as I'd ever encountered, was not going to starve.

Before I could leave, the phone rang.

"I just read 311."

"Whhaaaat? They haven't delivered it yet."

"One of the other guys showed me his."

"'Dris, I'm sorry. I was on my way over to set to tell you."

"So, I'm out of work."

"Brother, you're never going to lack for work again. You're going straight to features. Don't you realize that?"

Long pause, deep sigh and then: "From your mouth to God's ear."

No, my naive friend, He had precious little to do with it.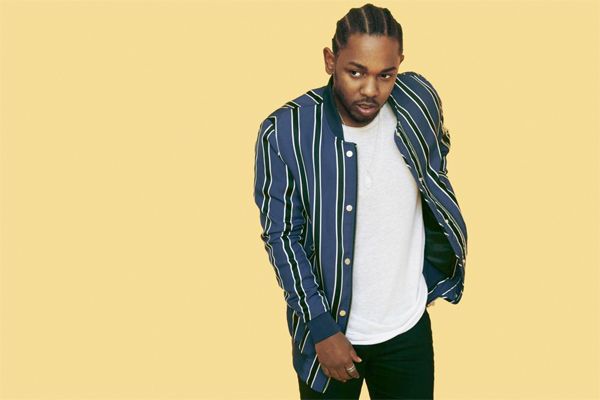 Arguably one of the best lyricists of our generation, Kendrick Lamar was named one of TIME's most influential people. And with good reason. Kendrick has slayed our lives with conscious raps (all of which we can still bounce to in the club) to help bring the black community closer together and has also been a pillar in the community as a philanthropist.
#BlackLivesMatter co-founder Alicia Garza spills on Kendrick's undeniable talent writing:
The first time I heard To Pimp a Butterfly was on a crowded plane heading to Jackson, Miss. With headphones on, there I was, bobbing my head and having audible conversations with myself because that album made me feel—moved and troubled, challenged, uplifted, angry, skeptical and raw. Far from creating "conscious rap," Kendrick Lamar has evolved a new genre of movement music that asserts no answers but raises hard questions and brings us together to take them on. Thank God for his trip to South Africa, which he says made him want to put everything he was seeing and experiencing into an album that could translate that experience to someone in the ghettos of Compton, Calif. Kendrick should be applauded for inviting us to face things that are uncomfortable, for celebrating our will to survive and for being audacious enough to grapple with the questions that we all need to answer if we ever hope to get free.
Also on the list....
It's a no-brainer 2015 NBA MVP Steph Curry, who is the best shooter in the league, would land in the Titan category. The Golden State Warrior has been breaking NBA records, team-wise and personally.
For his TIME profile, prima ballerina Misty Copeland touches on why Steph is a true role model and such a sports hero:
Many people wouldn't naturally think of the similarities between a ballerina and an NBA player. Yet the lifetime of training and the discipline it takes mentally, emotionally and physically are certainly shared attributes. Coincidentally, I took my first ballet class on a basketball court at the Boys & Girls Clubs of America. Growing up with a family of sports lovers, I was raised watching basketball stars reign not just on the court but also in our home and throughout pop culture.

Many of our sports heroes are sold to us based on their superhuman skill level. But every so often we get to experience one who combines these superior physical gifts with humility and grace while also letting us into his life to share the journey to greatness with him.

I'm in awe every time I see Stephen Curry play. He combines a never-before-seen skill set with the panache and flair of a great performance artist. These skills and an amazing sense of the moment allow him to fearlessly lead his record-setting team by simultaneously fitting in and standing out, allowing his teammates to thrive and willing them to victory time and again.

My definition of a role model is someone who maximizes their potential to push the boundaries of their circumstances with passion, purpose, integrity and the sensitivity to know they are setting an example for others along the way. Stephen Curry is a true role model. I can relate to his underdog story. He is showing us all how through belief in yourself, hard work and dedication, it is possible to achieve your dreams, prove your doubters wrong and go from an underdog to a Warrior. Lucky for us, he's just getting started.
And finally: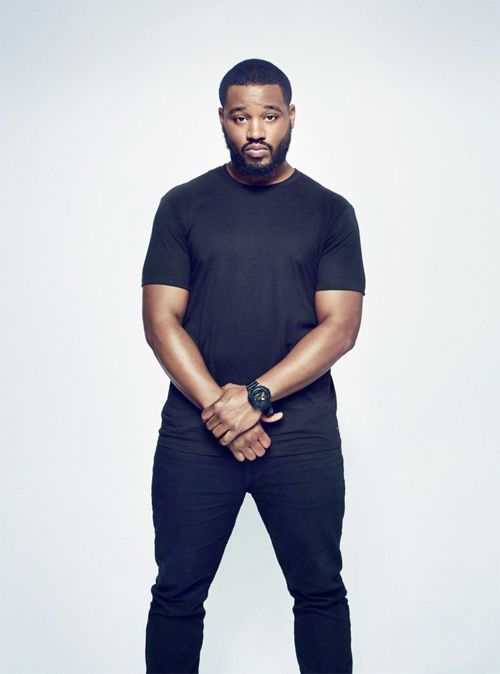 Famed director Ryan Coogler has been killing the box office with his film hits, including CREED and Fruitvale Station. Now, he's set to direct the highly anticipated superhero flick Black Panther. Writer Ta-Nehisi Coates (who also made the list) gives a profile explaining why he's so needed in the film industry. He wrote:
There is a beautiful scene in Ryan Coogler's Creed that captures what this young director proposes to his art form and to his country. The boxer and protagonist, Donnie (Michael B. Jordan), is running, in gray sweats, to see his ailing trainer, Rocky Balboa (Sylvester Stallone). A clutch of neighborhood kids on dirt bikes and ATVs trail him like a Greek chorus. As Donnie picks up speed, Meek Mill's "Lord Knows" blares in the background. At the height of his sprint, Donnie screams in agony and joy as Meek gives way to soft pianos, big horns and triumphant vocals. Time slows, Donnie's hood chorus surrounds him, and our eyes are drawn to a boy popping a wheelie with his left hand extended in the air.

All the beauty the Academy cannot see is in this one scene. That beauty, so often denied, is the stuff of Coogler's work. This is not a matter of looking pretty—though that is part of it—so much as a matter of looking human. That is why Ryan Coogler is so necessary right now. On the biggest screen, he confers humanity and beauty on people told they are innately without it.
It's a given that President Barack Obama, who landed on the list in the Leader category, inspires us everyday.  Just by BEING. You can read his profile here.
Congrats to all of the YBFers who made the list! In case you missed, check out Nicki Minaj's TIME magazine cover and spread HERE.
Photos: TIME magazine