Get the first look at Usher as Sugar Ray Leonard in Hands of Stone inside, plus the singer takes his fans along to Cuba....
Usher transformed into boxing legend Sugar Ray Leonard for his powerful role in Hands of Stone. 
His co-stars are Jurnee Smollett who plays Leonard's wife Juanita Leonard, and "House of Cards" star Reg E. Cathey who will play Don King.
Here's the synopsis:
HANDS OF STONE follows the life of Roberto Duran (Edgar Ramirez), the Panamanian fighter who made his professional debut in 1968 as a 16 year‐old and retired in 2002 at the age of 50. In June 1980, he defeated Sugar Ray Leonard (Usher Raymond) to capture the WBC welterweight title, but shocked the boxing world by returning to his corner in their November rematch, famously saying the words "no mas" (no more.)
Check out the trailer below:
Usher told Men's Health magazine recently about why he likely won't get an Oscar for this role, and why he's ok with that.  He said:
 "I don't know if this is the one that would win me an Oscar or not. I'm going into it offering my interpretation and my hard work and my dedication to be the best Sugar Ray ever. Or as good as the man can be. I've spoken to him, and I don't know if I'll ever be able to live up to him. But I'll try to be better than him."
"Hands of Stone" will be released August 26.
Speaking of Usher:
He just stamped his passport in Cuba, all thanks to President Obama.  The White House sent a group of actors/singers/photographers/etc. to the country to strengthen relations and to explore via the arts and humanities committee formed.
Usher, Smokey Robinson, and a few others began a four-day visit to Cuba on Monday as a sign of a promising future between the two countries.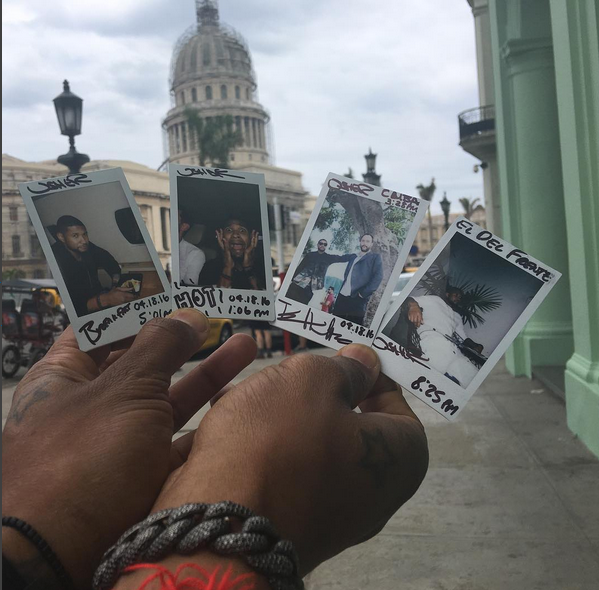 Usher has been sharing his fab pics and saying:
Cuba memories from yesterday! Breakfast at 5:01 am. Hot ass car at 1:06 pm. Dave Matthews and I after the cultural center 3:28 pm. Dinner at El Del Frente with the squad at 8:25pm
He also commented:
Cuba showing so much love! The energy was insane yesterday!!! People climbing in trees, on the rooftops, & flooding the streets running. The arts and culture here is so refreshing and authentic. Love u guys so much.
More pics and video: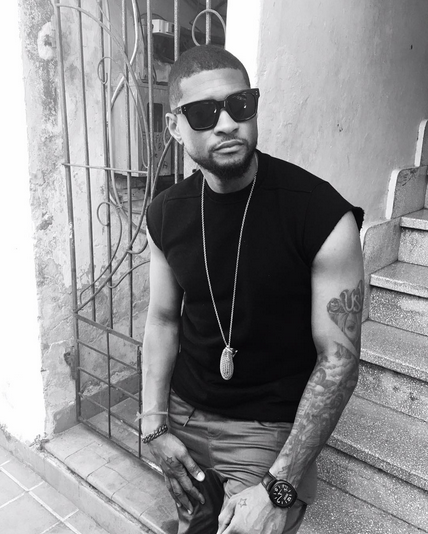 Nice!