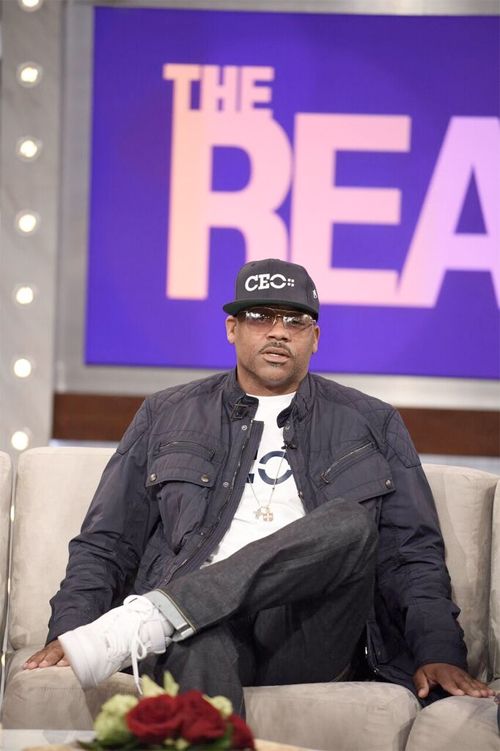 Damon Dash is opening up about his last conversation with his ex-girlfriend Aaliyah before her untimely death. Find out what he said, plus, peep flicks of Christina Milian and Laverne Cox filming a new movie inside….
Hip Hop mogul Damon Dash is currently starring on VH1's "Family Therapy With Dr. Jenn" along with his brother Jeremy and Bobby to work through issues that has caused them to have a volatile relationship over the years. So, he stopped by "The Real" today to chop it up with the ladies about it all.
In one scene on the reality show, Dame opened up about why the death of his mother, as wel as his late girlfriend Aaliyah, turned him into a monster. When asked if he could have possibly been on the plane that killed the "Rock The Boat" songstress back in 2001, Dame revealed had he been with Aaliyah, they would have never gotten on that plane.
He explained:
"Well, there is no chance that if I was there, we would have been on that plane. You know what I'm saying? So, it would have never happened that way. Um, you know, Aaliyah and I was in Miami and she was shooting a video in Miami. And I was in Miami with uh State Property. And she was gonna do a record with Freeway and you know, Hype had decided that he wanted to take the video to the Bahamas. And my son had a football game and I had to go back to New York for court. And I had all my nephews with me as well 'cause I used to roll with them. 'Cause you know, I'm a single father and I had my son Boogie since he was eight. You know what I mean, I had to go to court and get him whatever. So my whole world kind of revolved around him, so I broke out to go back to New York"
The Hip Hop entrepreneur added he advised Aaliyah not to go to the Bahamas when she hit him up with concerns about the plane. He continued:
"She told me she was going to the Bahamas and I was against it like, "Yo, don't go." And then down to the last, we had the Blackberry, down to the last Blackberry that we had, before she went there, she was like, "Yo, I don't like that plane." And I was like, "Don't get on it." And she was just like, "You know, I gotta do it." You know, it was a complicated situation, but she had to go do that video. So you know if I was there, I would have made sure that that jet that was supposed to be for her, the g4, she would have been on that. I wouldn't have got on that plane, you know what I'm saying? So it probably would have been different. But you know um, everything happens for a reason. You know, and what doesn't kill you makes you stronger and you just gotta deal with the cards that life deals you.
Wow. Makes you wonder would things have been different if Dame was there.
Peep the clip:
You can catch Dame's appearance and his full interview when it airs on "The Real" today. Check you local listings for the time.
Meanwhile....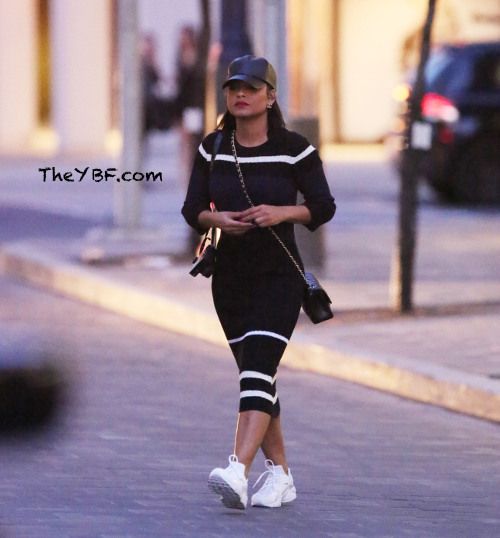 Singer/reality star Christina Milian is still in Toronto putting in work and looking comfortably cute. The "Grandfathered" star is in Canada shooting scenes a new made-for-TV movie remake Rocky Horror Picture Show. C-Mill is gearing up to play a red head named Magenta.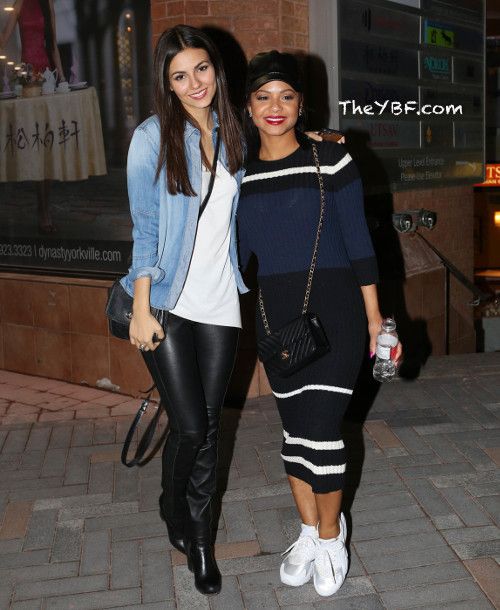 C-Milli was spotted after attending a double birthday party for director Kenny Ortega and cast member Reeve Carney at Flo's Diner in Yorkville.
"Orange Is The New Black" star Laverne Cox was also spotted on the scene in Toronto in a laid back look.
Maybe the EMMY nominated actress didn't feel camera ready because once she spotted the paparazzi, she jetted back inside of her hotel and came out rocking a face visor a la V. Stiviano.  Remember her?! Ha! Chick was over it.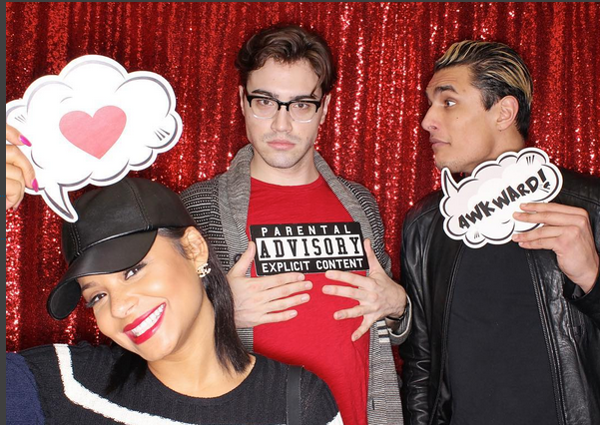 Fun times.
Rocky Horror Picture Show is set to premiere this fall on FOX.
Photos: Erica Parise/Warner Bros. Television/Pacific Coast News/Getty/C-Milli's IG