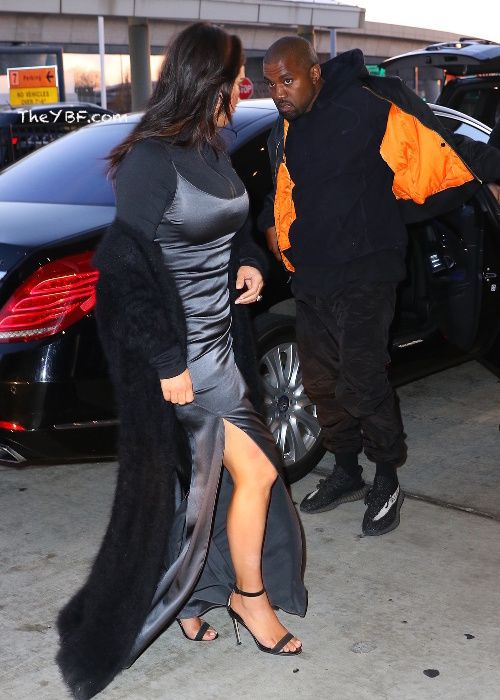 Kanye& Kim were spotted at the airport in NYC super early yesterday before jetting off to Iceland.  Maybe that explains Kim's outfit confusion.  Pics inside, plus Rob Kardashian and Blac Chyna making their multi-city club rounds...
To celebrate sister Kourtney Kardashian's birthday, Kanye West & Kim Kardashian West jetted to Iceland to meet her and friends and family for a b0day vacay.
But um, this satin evening gown over this Adidas workout jacket Kim is rocking: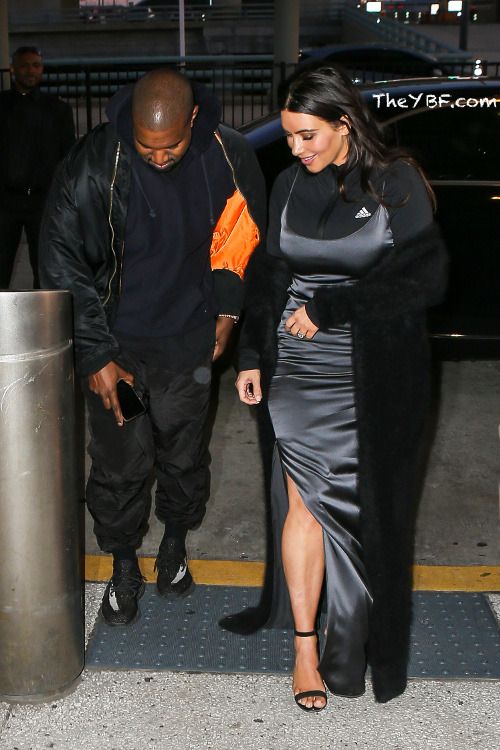 We're not sure if Kanye told her this is a way to out-Rihanna Rihanna or what.  But we're just hoping this doesn't become a trend.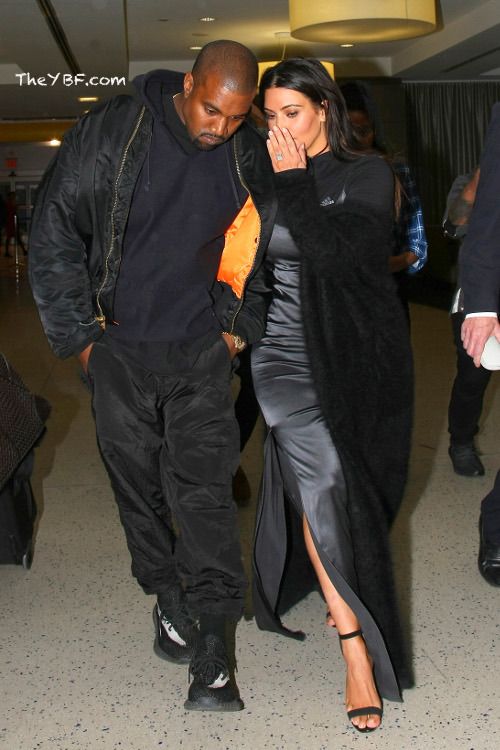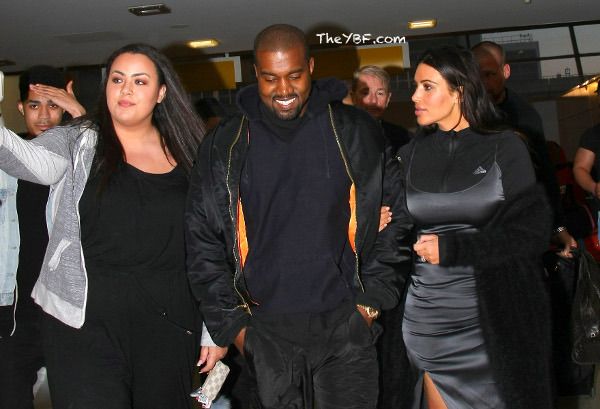 Kim whispered something into 'Ye's ear before a fan came up snapping selfies.  Is that a smile on Yeezus' face?
Meanwhile, Kim's brother and future sister-in-law Rob Kardashian and Blac Chyna rolled to Savannah to party it up.  Then booked it to Boston to host another club party.
Stacking those coins before the wedding it seems:
Last night at Bijou nightclub: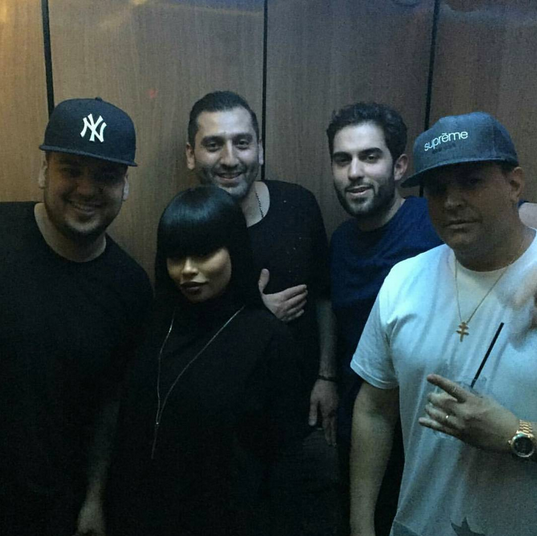 These two...
EXTRAS:
1. Tamala Jones is leaving her longtime role on "Castle," and so is another one of the main stars.  STORY
Photos/Videos: Instagram/Splash