Future's brimmed hats landed him a spot on GQ's most stylish men of 2016. Meanwhile, EJ Johnson and his sister Elisa Johnson were spotted filming EJ's new reality spin-off show. Get it all inside….
Not only is Future the "trap music" king, he's also a trailblazer in the fashion world, according to GQ.
The men's magazine dubbed the Atlanta rapper as one of 2016's most stylish men alive, thanks to wide brimmed hats and his accessory prowess. Owning the title "Lord of the Brim," GQ devotes the quintessential explanation as to why the EVOL rapper is the "best accessorized man in the world right now."
GQ explains Future's style:
"We declared Future the Lord of the Brim" in our May issue but the truth is, the Atlanta rapper's accessories prowess isn't limited to headwear. From a stash of printed scarves that'd make Steven Tyler jealous, to artfully layered chains in bright gold and silver, Future knows how to use add-ons to bring some much-needed personality to every-man basics. We're not saying you need to start wearing sunglasses at night too, but perhaps that geezer hat in your closet is worth revisiting."

"They were definitely considered an old guy's hat until Future started wearing them," says Marc Williamson, proprietor of FlameKeepers Hat Club in Harlem. "Now we get plenty of calls from guys wanting the 'Future hat.' " That's because context is everything. Future wears his geezer hats like a hipster, turning them into streetwear. "It's a look that's enhanced by just a leather jacket or a T-shirt," Williamson says. "And that's how Future gets down."
Future joins the list of this year's most stylish men, including Drake, Idris Elba, Odell Beckham Jr., and Russell Westbook.
Speaking of fashion....
#RichKidsOfBeverlyHills star EJ Johnson has a new spin-off show in the works. The reality star is currently filming his new show "EJ And The City" with his sister Elsa Johnson on Mercer Street in Soho. And they're bringing the fab while doing so. Of course.
Y'all better slay on that cobblestone catwalk!
Werk!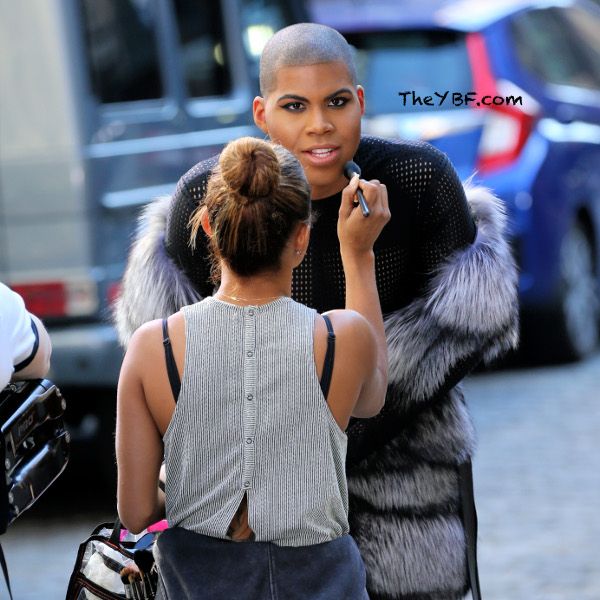 The kids of Magic and Cookie Johnsonwill star in a six-part series, coming to the E! network, that will follow the New York University grad as he jets from coast-to-coast trying to figure out what to do with his career following graduation.
Samaria Smith, daughter of LL Cool J, Persian real estate development heir Sanaz Panahi and others from his crew will join him to star on the show. "EJ And The City" will premiere June 19th at 11pm EST after the season 4 finale of #RichKids. After its debut, the spin-off series will move to its regular air slot, premiering on Thursdays at 9pm starting June 23rd.
Will you be tuning in?
Photos: Splash/EJ's IG