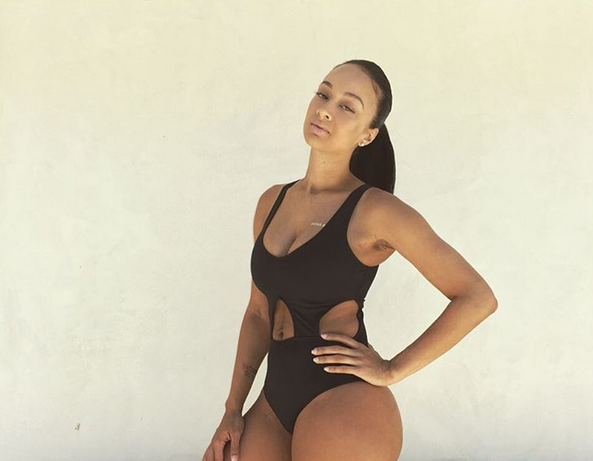 Move over Teyana Taylor and Kandi Burruss! Draya is coming for the snapback crown. Pics inside….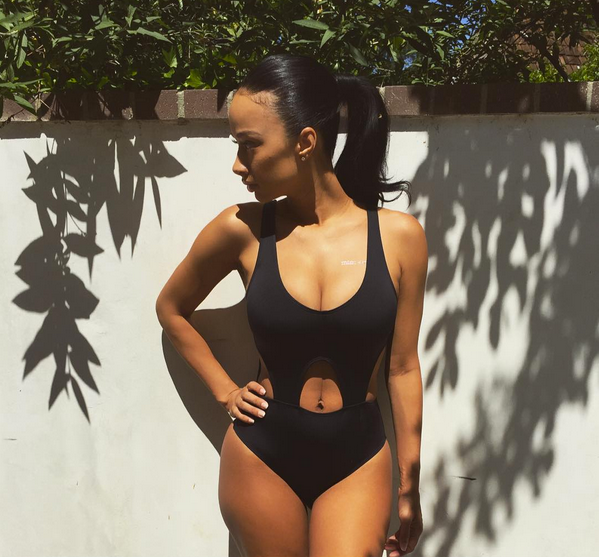 It looks like we might have to pass the snapback torch to another new mom.  Teyana Taylor and Kandi Burruss Tucker were crowned as snapback queens after showing off their amazing bods soon after giving birth to their kiddies. Now, we have another new mom to crown.
Draya apparently couldn't wait to slip back into her own Mint Swim collection.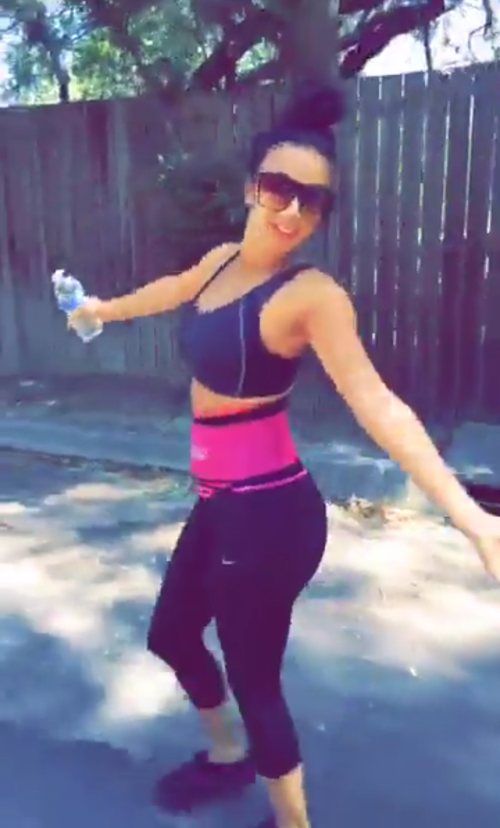 A week after giving birth to Baby Jru (pronounced Drew), Draya is showing off her post-baby bod. And chick is "snapping" back effortlessly. During her pregnancy, Draya hit the gym almost everyday. And she credits those pregnancy workouts for her body quickly shrinking back to its original state.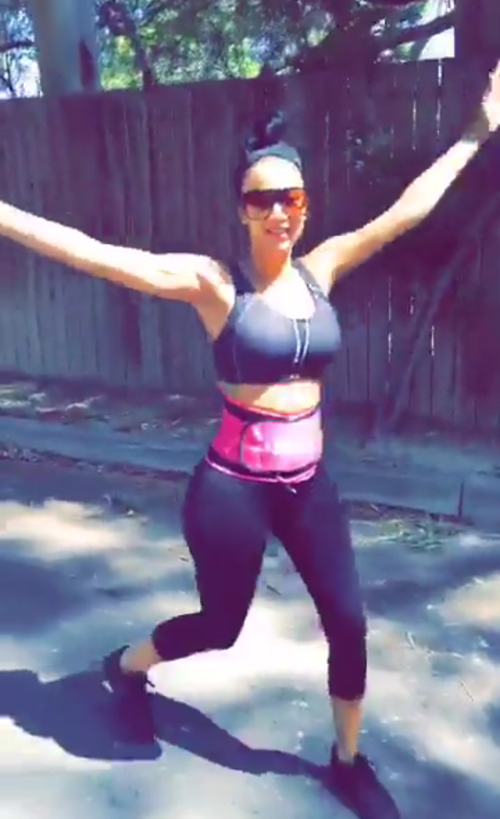 Yesterday, the former reality star took a power walk with her son Kniko and Orlando's daughters Taylor and Tatyana (below) while Baby Jru spent some time with dad Orlando Scandrick.
In a SnapChat clip, Draya said she's not obsessed with her weight, working out is just a part of her regular everyday routine. 
Assuming she got the OK from her doctor to go back to working out so soon, Draya seems to be extra focused on her and her kids' health.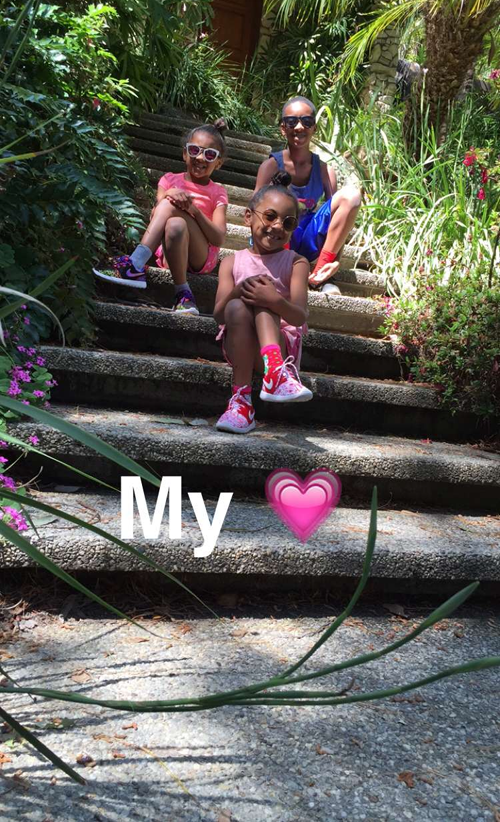 After their power walk, Draya did a few crunches with some of her new workout gear she was gifted: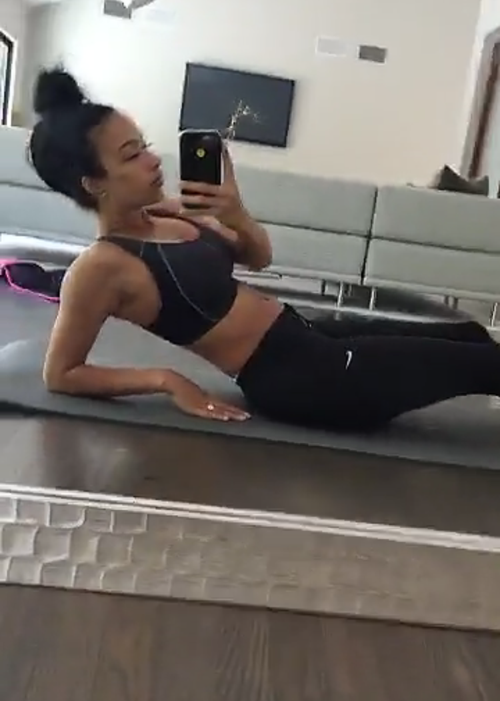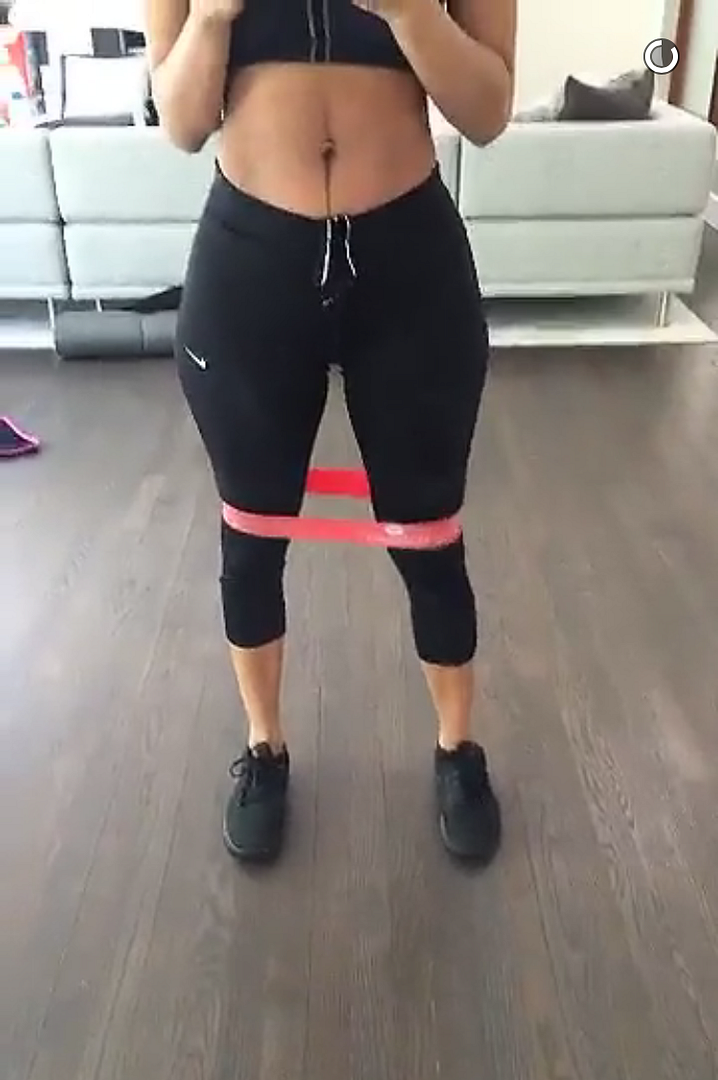 Chick is determined to get back to her pre-baby bod (which we're not so sure is much different than this).
After her workout and hanging out by the pool, Draya and Orlando headed to the Staples Center to watch the Clippers hit the court against the Portland Trailblazers in round 1 of the NBA playoffs: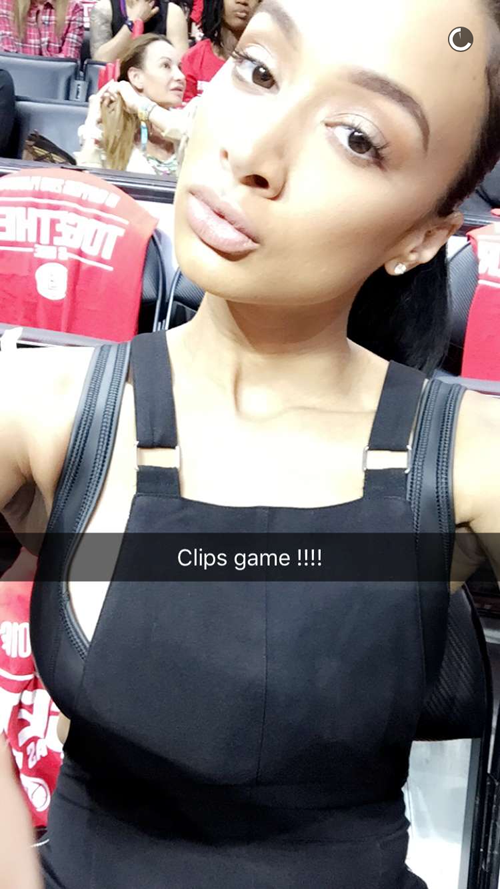 And, of course, the soon-to-be Mrs. Scandrick showed off her $400,000 6-carat diamond ring under the stadium lights:
Congrats again on their newest addition!
And P.S., ALL moms are beautiful after having a bouncing bundle of joy. 
Photos: Draya's IG & SnapChat