Kanye West, Ice Cube, and Travis Scott took over Coachella this weekend.  But it wasn't all rose crowns and perfect sets.  Check out everything that went down inside...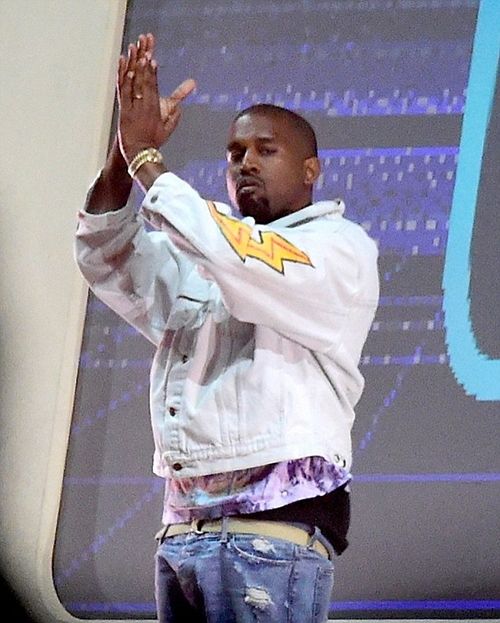 Before he took off to Iceland yesterday, Kanye made a cameo during ASAP Rocky's Coachella set Friday night, in which he rapped a portion of his song "Father Stretch My Hands Pt. 1".  During the song, jis mic randomly was silenced and ish went left.  The crowd thought it was technical difficulties until the whole show got shut down and ASAP went of and threw the mic at folks.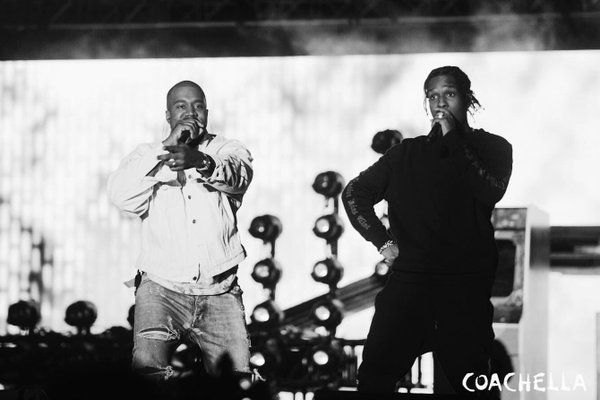 ASAP started his 30 minute set 12 minutes late and he tried to go over his allotted time. Coachella gods weren't having it.  Oh wells. Taking the stage with a "legend," as ASAP announced Kanye as, didn't matter.
Kanye returned to the stage with Jack Ü right after ASAP's set....but just stood there with his arms folded while his song "Power" played.
Speaking of 'Ye, he had a "Coachella track race" with Tyler, the Creator and got smoked. Why were they racing? In socks? Because it's Coachella. Check it below:
Ha!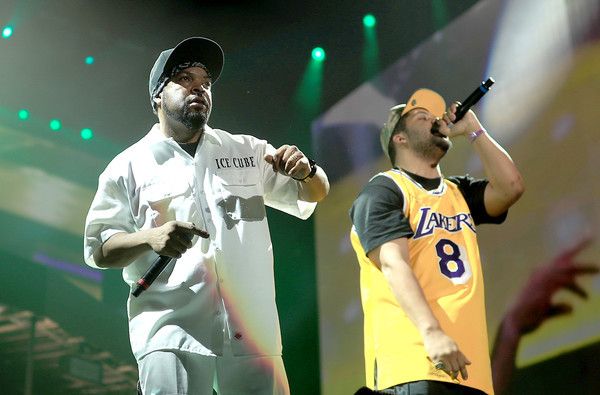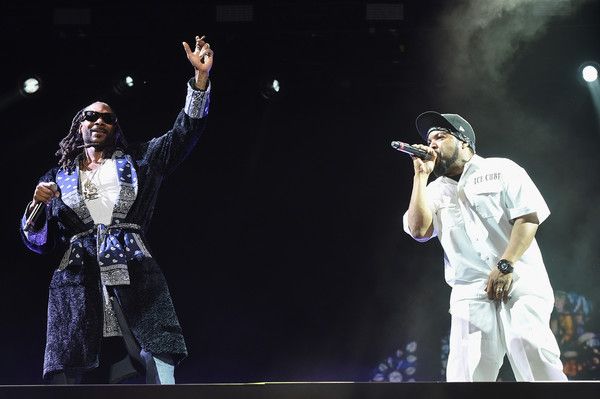 Cube headlined Saturday night and he gave the crowd an N.W.A. reunion as promised.  Well, sans Dr. Dre.
But MC Ren and DJ Yella were there to perform "Straight Outta Compton" and "F**k tha Police." Plus, Cube's son O'Shea Jackson Jr., Common, and Snoop Dogg joined in for a rendition of "Go to Church" and "The Next Episode." Westside Connection joined in too:
Cube and MC Ren "F*ck the Police"
Cube, Snoop and Common
Over at the Revolve House: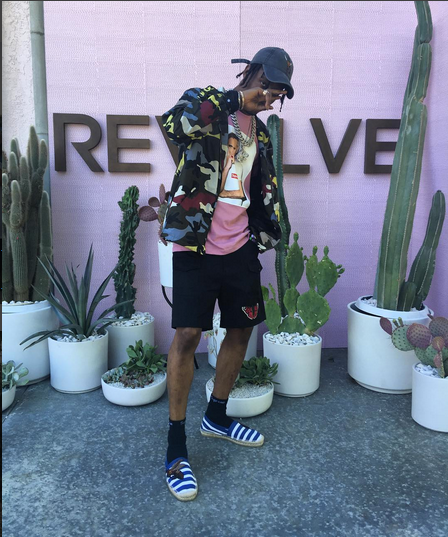 Travis Scott was the surprise guest Sunday afternoon before hitting the road again with Rihanna on the Anti world tour.  Here's what went down:
Even Presidential hopeful Bernie Sanders made a special appearance during Killer Mike's set. Kinda. Check it here.
Photos: Getty/Instagram/Twitter