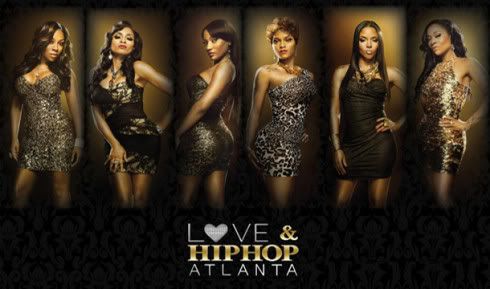 VH1 has finally announced the premiere date for their anticipated series, "Love & Hip Hop: Atlanta."  Get the deets on the date inside and see Kevin McCall's "Naked" video....
VH1 announced June 18 at 8PM EST as the premiere date of  "LOVE & HIP HOP: ATLANTA."   The network also released a synopsis of the show and its characters--Stevie J., Lil Scrappy & his former hustler mother Momma Dee, Scrappy's current girlfriend Erica Dixon, rapper Rasheeda, K Michelle & Karlie Redd--saying,
"Among the main characters in this 10-episode series are Stevie J, a three-time Grammy Award-Winning producer who has worked with artists such as Diddy, Jay-Z and Mariah Carey, Stevie's longtime girlfriend Mimi Faust, and a fiery up-and-coming Latina rapper named Joseline. There's no shortage of drama with this strong-willed trio. Also featured are Lil Scrappy, best known for his 2006 smash hit, "Money in the Bank," his girlfriend Erica Dixon, and his mother, a former hustler known as "Momma Dee." The hometown hero, Atlanta rapper Rasheeda, is still searching for that big hit after years in the hip hop game, but she's constantly at odds with her manager Kirk Frost – who also happens to be her husband. Rounding out the cast are the talented songbird K Michelle, and Trinidadian R&B singer Karlie Redd. Atlanta is the new frontier in entertainment, the Dirty South, where the opportunity to make it big in the rap game is always one hustle away. Centered in the heart of the South, these fiery ladies and gentlemen aren't looking to lead the debutante life. With aspiring songbirds and rappers in the mix, the stakes are high as competition is fierce in both professional and personal arenas. Striving to leave their mark beyond the red clay of Georgia, hip hop's southern princes and princesses are allowing nothing to stand between them and making it big in the game."
Will you be watching?
Also.......
Kevin McCall released his video for his "Naked" single featuring Big Sean. The video was directed by his CBE label head Chris Brown.  Check out the behind the scenes footage HERE.
The Randomness:
1.  Eight people shot after Oklahoma City Thunder playoff win last night.  Damn!  Story.