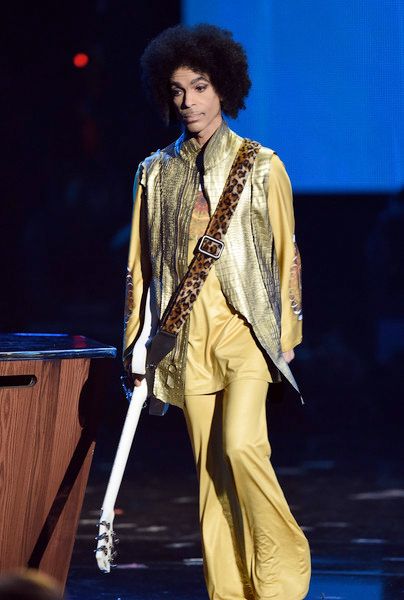 Prince was rushed to the hospital this morning after his plane was forced to make an emergency landing. Details inside….
[UPDATE]:
A rep for Prince tells TMZ, the singer has been fighting the flu for several weeks. He canceled 2 shows on April 7th but wanted to make Thursday night's performance in Atlanta, even though he was still not feeling well.

After the show, he got on a plane and felt considerably worse, so his plane made an emergency landing in Moline, Illinois, where he was taken to the hospital and treated. He was released 3 hours later, got back on the plane and is now back home. 
Oh no!
Prince was reportedly rushed to a hospital in Illinois after his private jet was forced to make an emergency landing.
Sources tell TMZ, the Purple One's jet had to make an unscheduled landing at Quad City International Airport in the city of Moline a little after 1AM this morning. He hopped on the plane shortly after performing in Atlanta Thursday night. An ambulance was waiting to whisk him off to a nearby hospital.
It's unclear what exactly happened as of the time of this post.
There are conflicting reports on how the 57-year-old entertainer is doing. One source tells TMZ he's "not doing well" and is still in the hospital, while another source says he has been released and is recovering.
Prayers up for the Purple One!
Story developing….
Photo: Getty