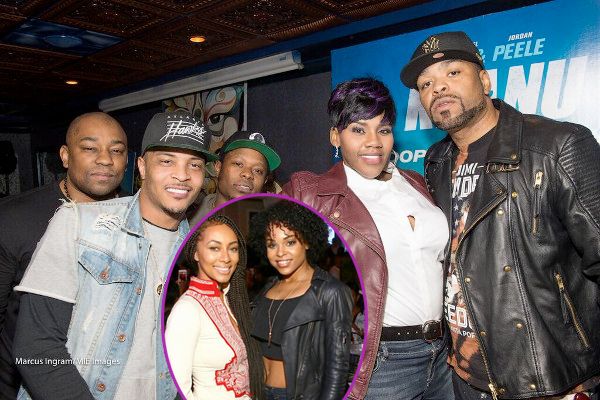 We don't see Keri Hilson out and about that often.  But she was everywhere this week.  Atlanta was poppin' with events that brought out celebs like T.I., Kelly Price, Method Man, Keri Hilson, Demetria McKinney and more. Find out what they were up to and peep the pics inside…
This week in Atlanta, rapper T.I. got his hosting duties to screen the highly anticipated comedy KEANU at Regal Cinemas Atlantic Station before it hit theaters April 28th.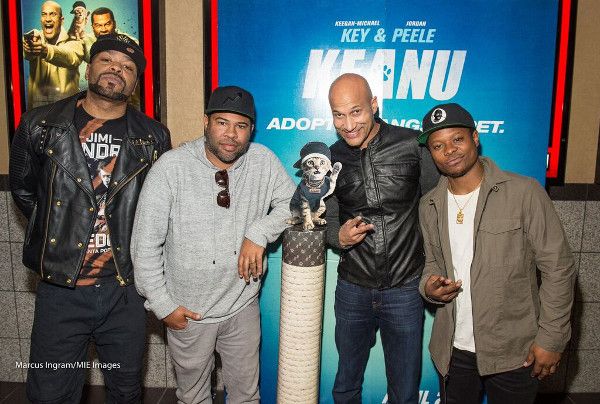 Cast members Jordan Peele, Keegan-Michael Key, Method Man and Jason Mitchell (who starred in Straight Outta Compton) were in attendance to thank the hundreds of guests for coming out to screen the film.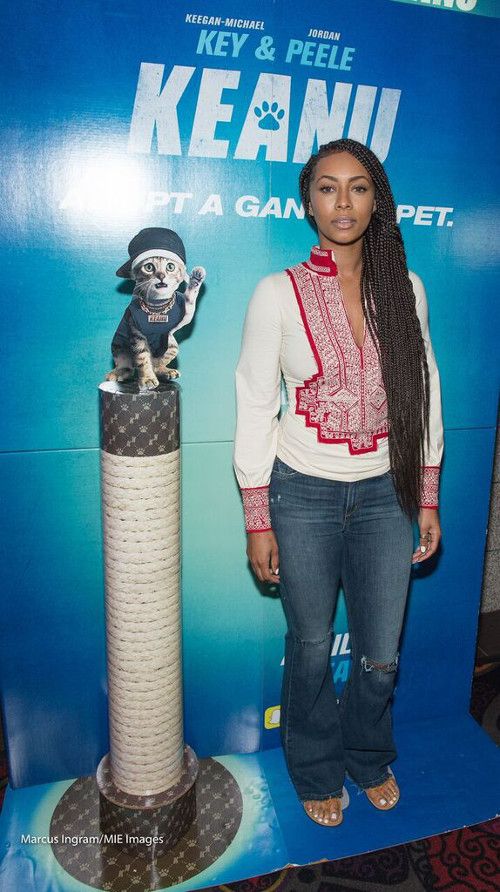 Singer-songwriter Keri Hilson, rocking waist length braids, was looking her usual gorgeous self. We thought we would be getting some new music from Miss Keri Baby after an unofficial cover art for a new single titled "Again" and news of a new LP titled "L.I.A.R." was released a few weeks ago.
Unfortunately, a source told us the information is not true and that Keri has no idea how that information was sent out!
Since "Hit The Floor" recently wrapped up its third season, hottie Rob Riley has a little free time on his hands. He's also is finishing up filming a new movie about Dads in Rehab.  The sexy start showed off his good looks on the carpet before heading inside to peep the film.
R&B songstress Kelly Price, who has been in the studio with Faith Evans and R. Kelly, took a break from the studio to check out the funny flick. She's still in celebratory mode after celebrating her 43rd birthday on April 4th.
Show off then! "Real Housewives of Atlanta" star and singer Demetria McKinney flossed her abs in a black crop top paired with jeans and black pumps.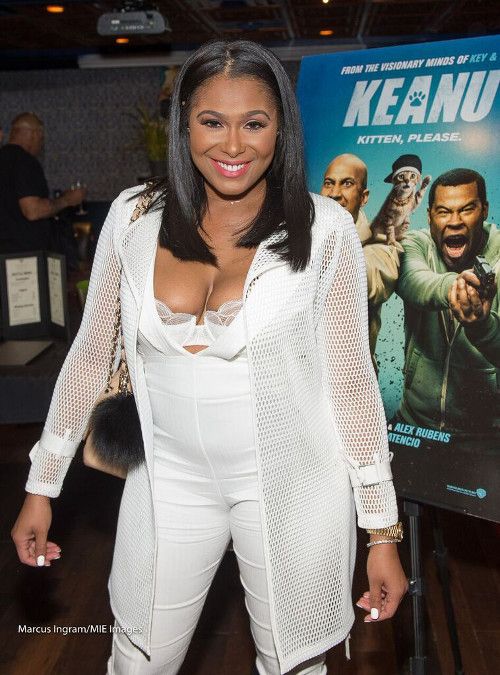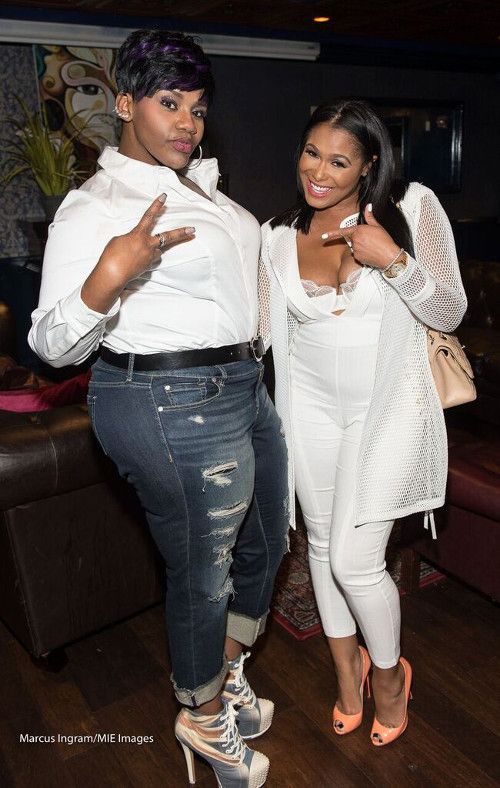 New mom and reality star Althea Heart left Baby Zino at home for a mom's night out. She snapped it up with Kelly Price during the event. Hmm...those shoes Kelly have on are...interesting.
"Saints & Sinners" star Clifton Powell was also in the mix. He has a slew of new projects coming down the pipeline, including The Hills, Busted, Fair Chase, and Love Won't Let Me Wait, to name a few. He's currently filming a crime drama titled Guns and Grams that's expected to drop this August.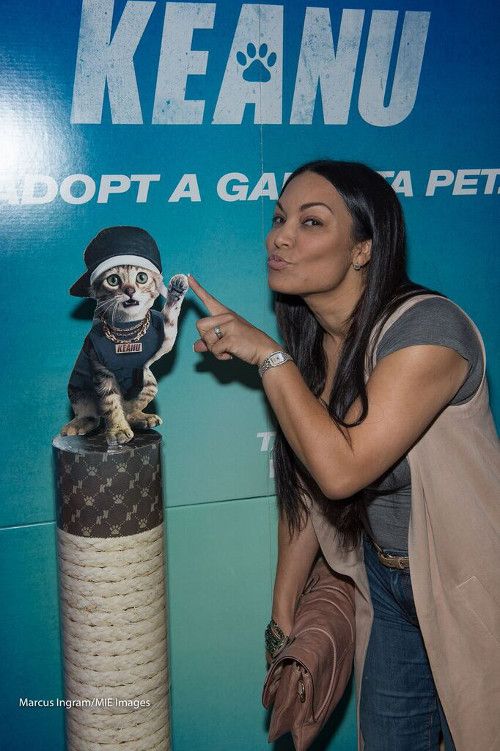 Radio and TV personality Egypt Sherrod had some fun posing it up with the cat on the carpet.
Actor Dennis White, who stars in Notorious, nabbed a pic with Tip, Jason, Kelly and Method Man.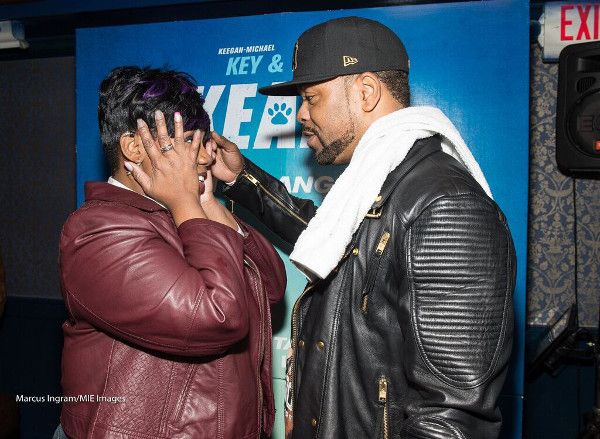 Then, the cast snapped a few fun selfies with a few lucky fans.  Heeeey Method Man...
Inside...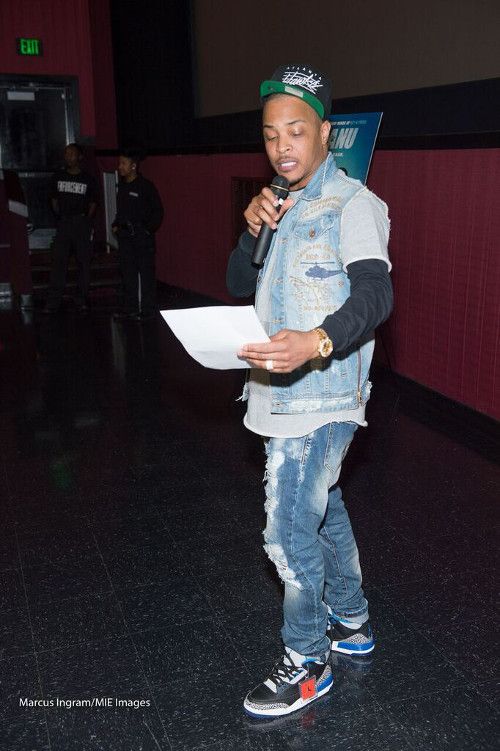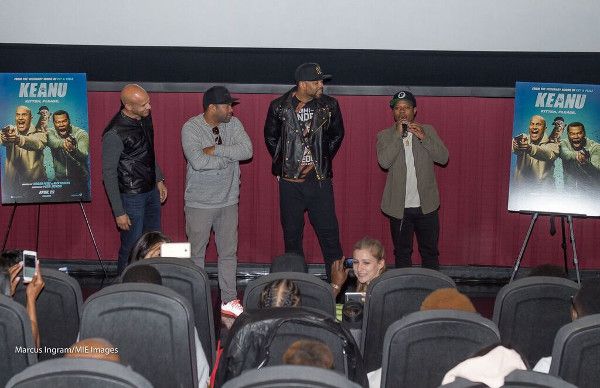 TIP and the cast hopped on the mic to thank everyone for coming out. Fun times.
Later in the evening....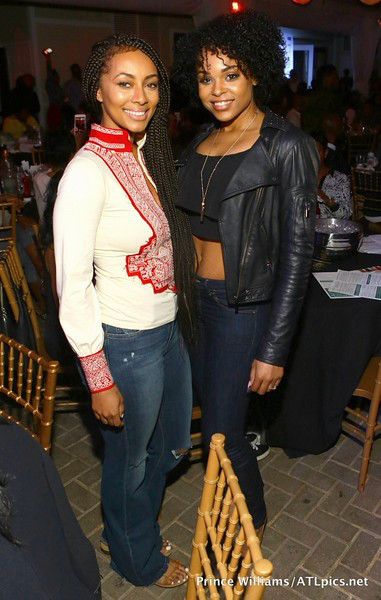 Continuing the fun, Keri and Demetria rolled to ATL Live on the Park to kick off the 7th season of the live music event series.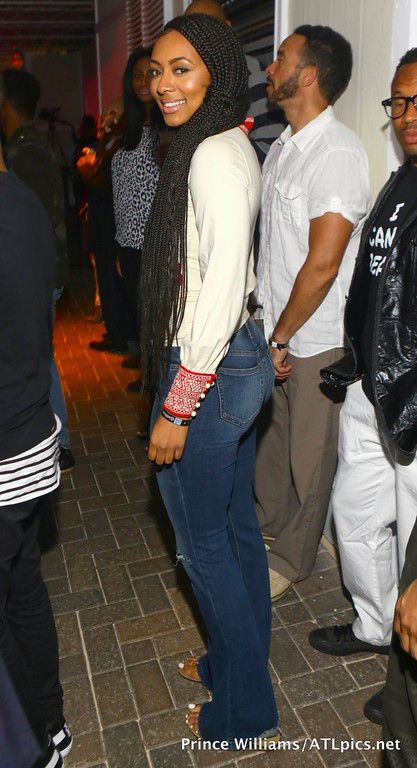 She's so perfect.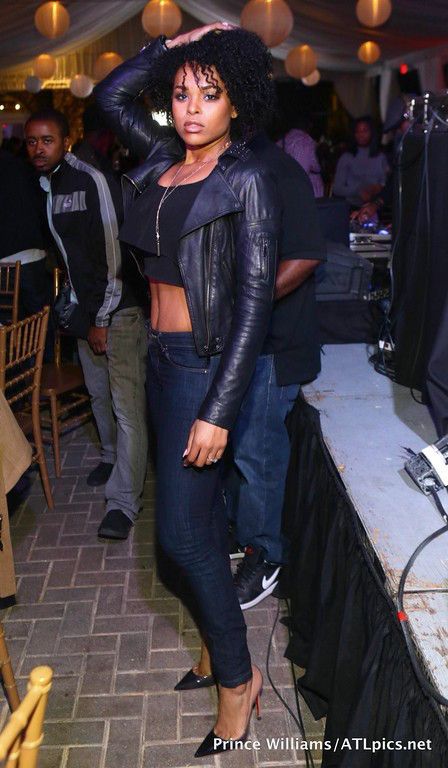 We see you Demetria!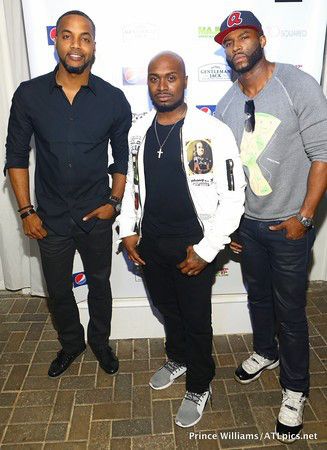 Rob Riley also hit the event after the movie screening.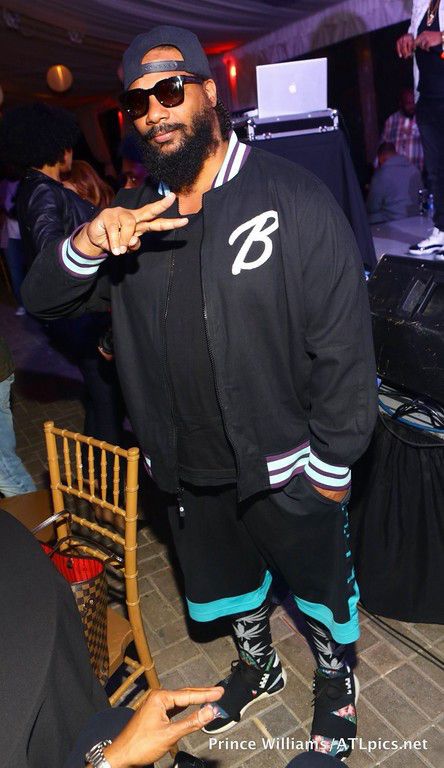 Atlanta producer Polow Da Don took a breather from the studio to party it up.
Aye!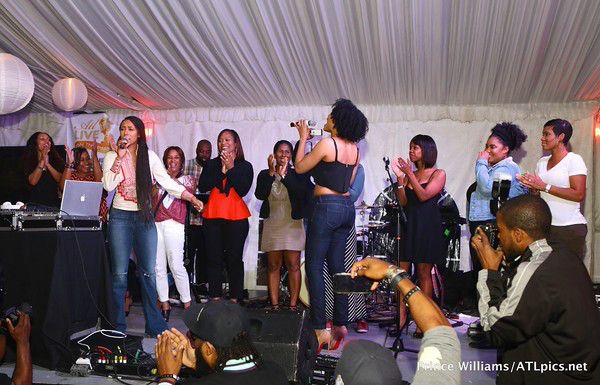 R&B singers Keri Hilson and Demtria McKinney were brought to the stage by Ed Lover for an impromptu performance to sing "Happy Birthday" to all the women who were celebrating their birthday. Peep a clip of the ladies belting it out below:
Fun times.
Photos: Marcus Ingram for Warner Bros. Pictures/ Prince Williams of ATLPics.net