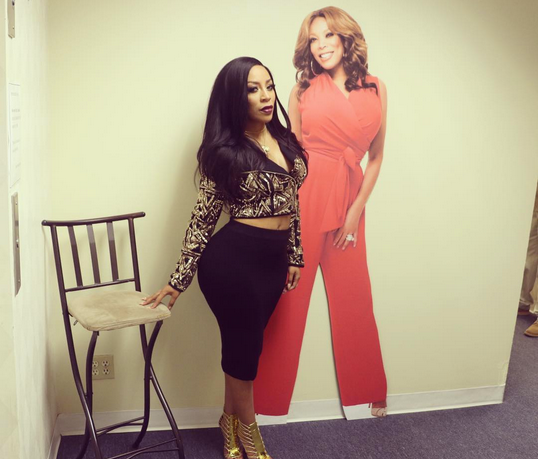 K.Michelle talked about everything today, from Von Miller to deflating Betsy (her ass) even more.  Find out her plastic surgery secrets and what else she dished inside...
K. revealed to Wendy Williams today that Idris Elba did break her heart.  When Wendy asked if she's moved on and started having sex with NFL MVP Von Miller after she was seen at his "DWTS" show this week, K. responded:
"He's just my friend.  We haven't gone there yet.  He loves country music.  He still super cool...I'm taking things slow so I won't be back up here again."
And yes, she's here for more plastic surgery.  "What's the point of having money if you can't make yourself better?," she asked.
She said she wants to deflate her butt even more next:
"Yes.  I want Betsy to stay Betsy so K. Michelle can go do her job.  It's awful.  My waist is so little.  There's always a big gap.  I never can't get anything to throw on.  Then if you get designers with beads on it...."
She's been getting fillers in her nose, as opposed to a full-on nose job, and of course had her boobs, teeth and tummy done previously.
Check out the full video below where she talks about being "gay on Holidays," Safaree's eggplant, getting in her own way and why she went back to "Love & Hip Hop."
Speaking of Betsy, here's what K. put on the 'gram last night: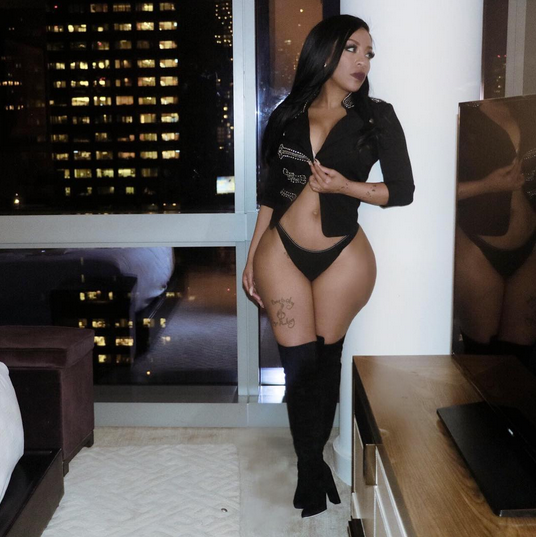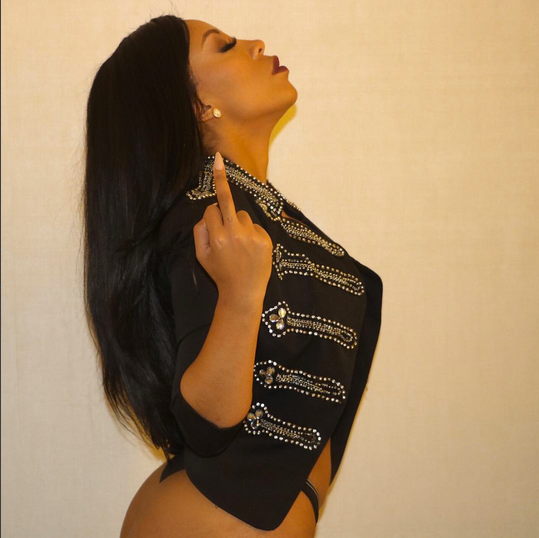 EXTRAS:
1. Kendrick Lamar Sued for Ripping Off Bill Withers. STORY
Photos: Instagram