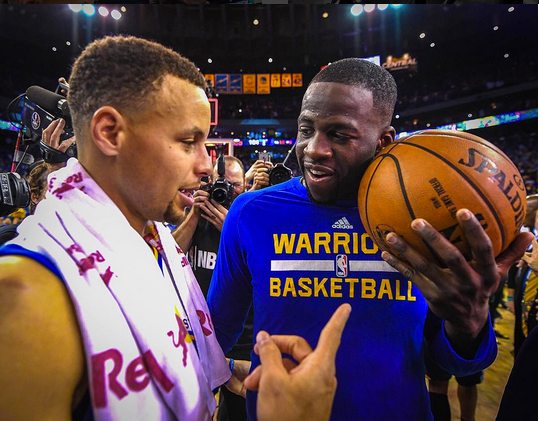 It was a major night in basketball and it's going down in the history books.  While Kobe Bryant was having a historic 60-point finale game in L.A., Steph Curry was cooking up 3 point shots and the Warriors' 73rd win in Oakland.  Deets inside...
Just a few days after tying the Chicago Bulls for most wins in a regular season, Steph and the Warriors broke the record last nightwith their 73rd win.
How did he celebrate?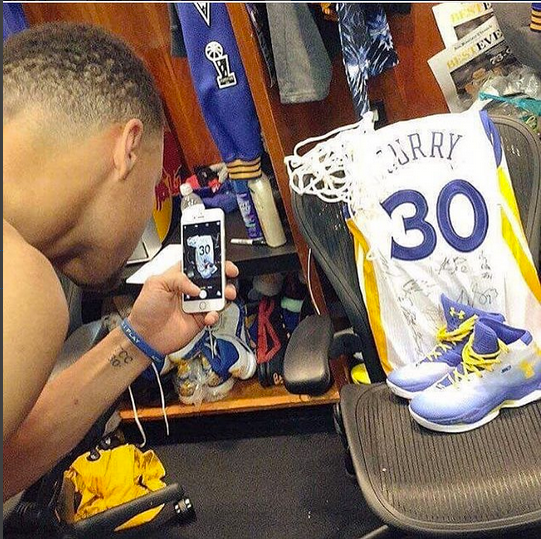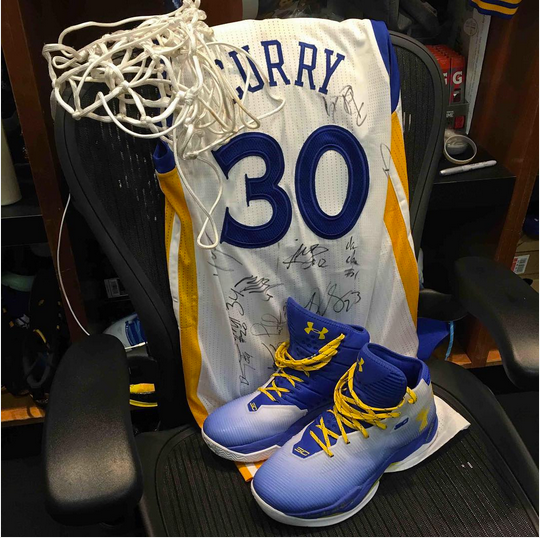 By snapping memorabilia in the locker room, of course.
The Splash Brothers and the team made it all happen: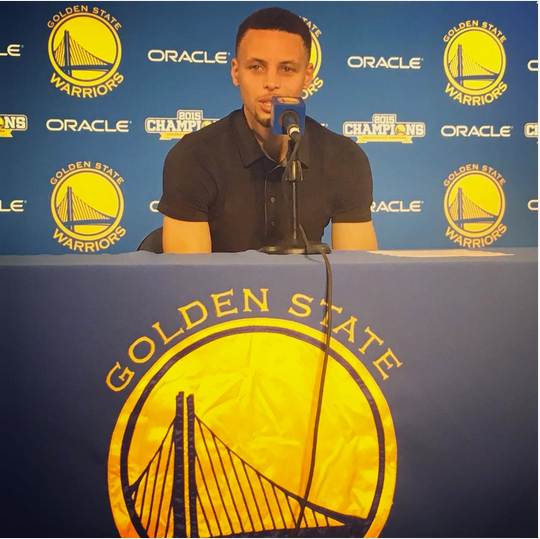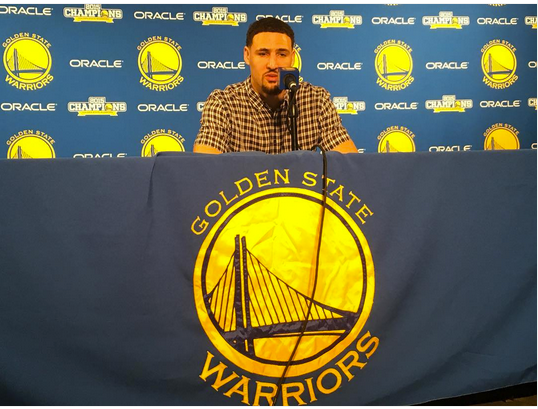 While Steph was getting praises from around the net, Ayesha videobombing her hubby:
Y'all know the messy folks on the innanets won't let her live, saying reporter Rosalyn "Ros" Gold was getting a little too close so...
Video of Steph hitting his record breaking 400th 3-pointer of his career below:
Even during his own big night, Steph took time to salute Kobe on his:
There were no hard feelings from the Bulls or Bulls fan President Obama:
Congratulations @warriors on your historic season. #Respect

— Chicago Bulls (@chicagobulls) April 14, 2016
Congrats to the @Warriors, a great group of guys on and off the court. If somebody had to break the Bulls' record, I'm glad it's them.

— President Obama (@POTUS) April 14, 2016
Congrats to the Warriors!
Photos: Instagrams of @nba/@stephencurry30/@warriors