Only the Black Mamba would wrap up his 20-year career with a history making 60 point game!  Get Kobe Bryant's final speech to his family and fans, his champagne shower (that he says he didn't deserve) and his very last post game press conference that reminded everybody he's brilliant AF.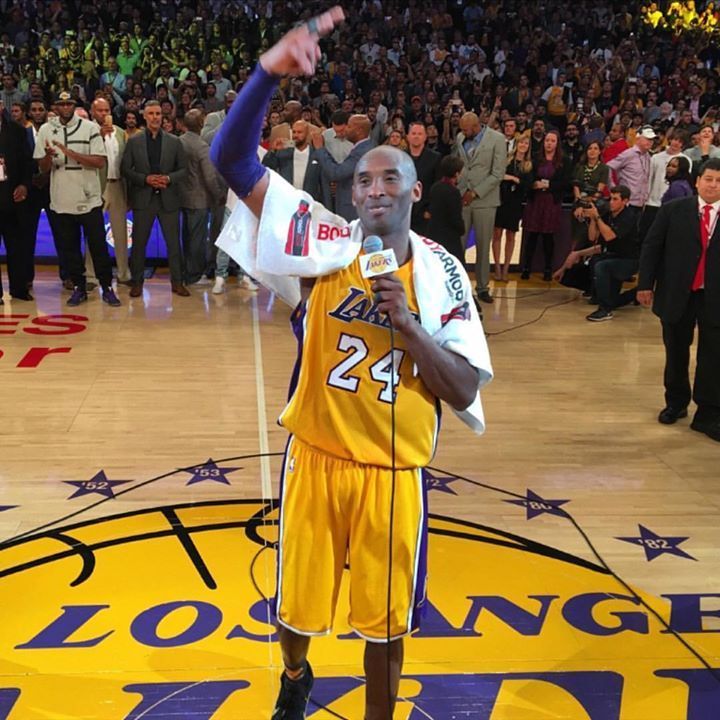 Listen, Kobe Bryant was determined to go out with a bang so his haters could have one more game to be mad at, and fans could have one more to love.
Tons of celebs, sports legends and dignitaries were in the Staples Center for the historic night. 
The 37-year-old future Hall of Famer was on FIRE as the Lakers came back from behind to beat the Utah Jazz...thanks to Kobe's 60 points.  He was originally scheduled to just play the 1 and 3rd quarters then the last 6 minutes of the 4th quarter for his final game before retiring.  In true Kobe fashion, though, he played through the pain and injuries and stayed out on the court for damn near the whole game. 
And this time, nobody was telling him to pass the ball.
He's the oldest player in NBA history to cop a shocking 60 points in a game.  He also beat Michael Jordan's 50 point finale game. 
Kobe Bryant checks out of his final game to a standing ovation and fans chanting his name. What a game. What a career.

— Los Angeles Lakers (@Lakers) April 14, 2016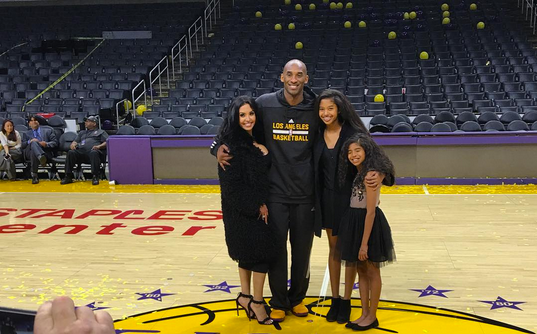 #MambaDay wrapped up on the court with Kobe saluting his family and fans one last time as his wife Vanessa and daughters Gianna and Natalia cheered him on.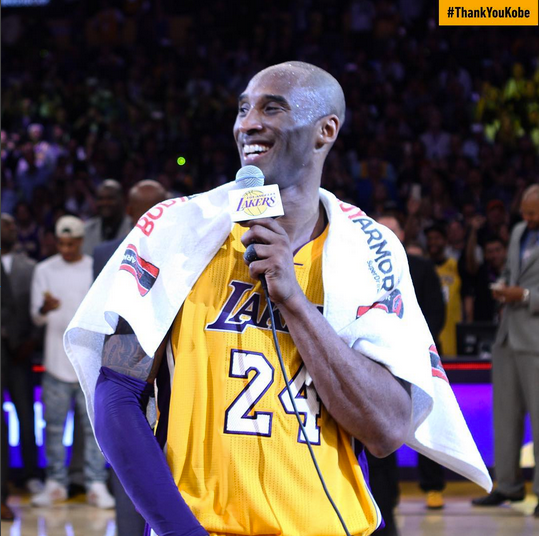 Check out his speech in full below. 
He made sure Vanessa knew she's the real MVP.
Afterwards: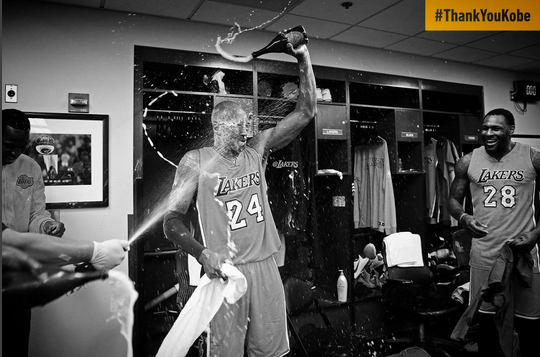 It was a celebration bishes!
And at his last post-game press conference ever, he reminded everybody of his brilliance.  He also speaks fluent Italian and Spanish, so he conversed with a few reporters in their native languages several times.  Here's a couple:
Back out on the court, he left his mark on the floor (again):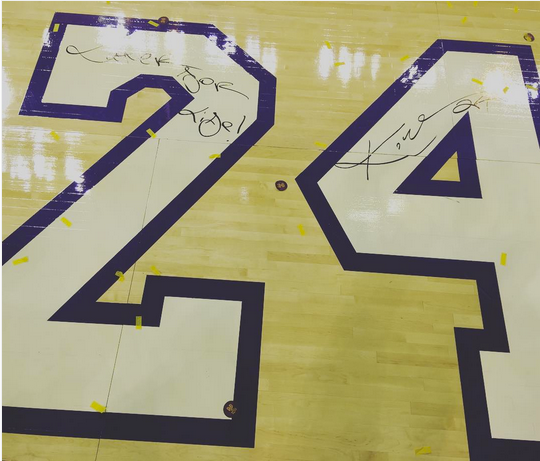 Kobe is the last of the NBA's class of '96 to retire from the game: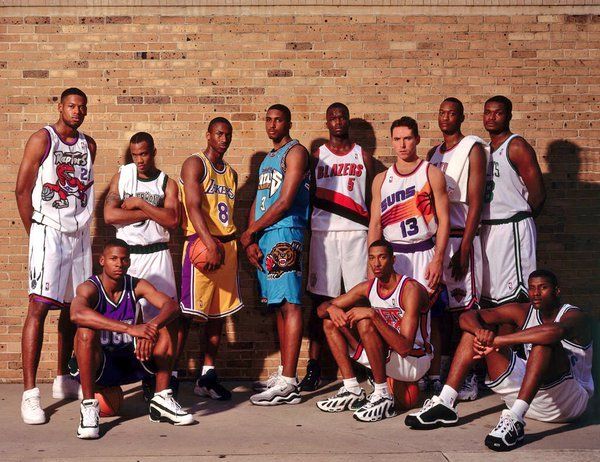 He's one of the greatest to ever do it.  Love him or hate him, you have to applaud his greatness and his quest for perfection by any means necessary. We've got nothing but respect.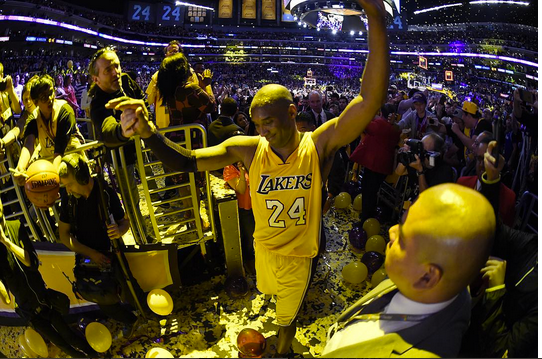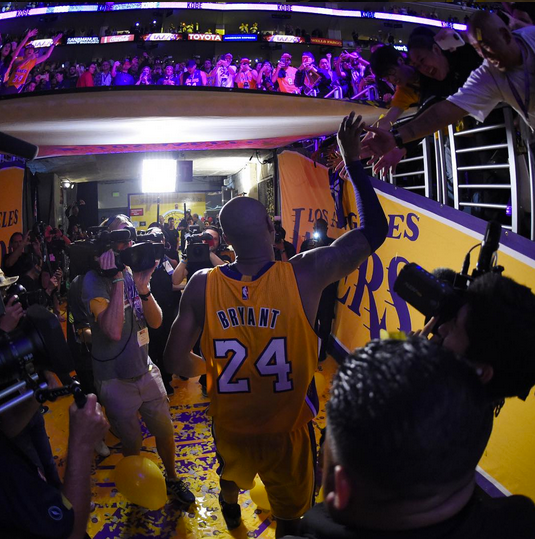 What a time.  Salute!
Photos: Instagram of @lakersscene/@lakers/@nba