Tamar Braxton and Kobe Bryant used to date back in the day. Well, kinda. Find out what the daytime talk show host revealed about their dating history and check out Nike's brand new Kobe commercial inside….
It's #MambaDay! Which means, everyone is talking about Kobe Bryant before he hits the court for his last and final regular season NBA game.
Today on "The Real," the ladies honored the Black Mamba for his 20-year long career in the NBA and with the Los Angeles Lakers. During girl chat, the ladies shared their favorite Kobe memories. Tamar Braxton revealed she and Kobe use to date back in the day. Oh? Well, they didn't go on a series of dates, per say, but they did go out once and she spilled the tea.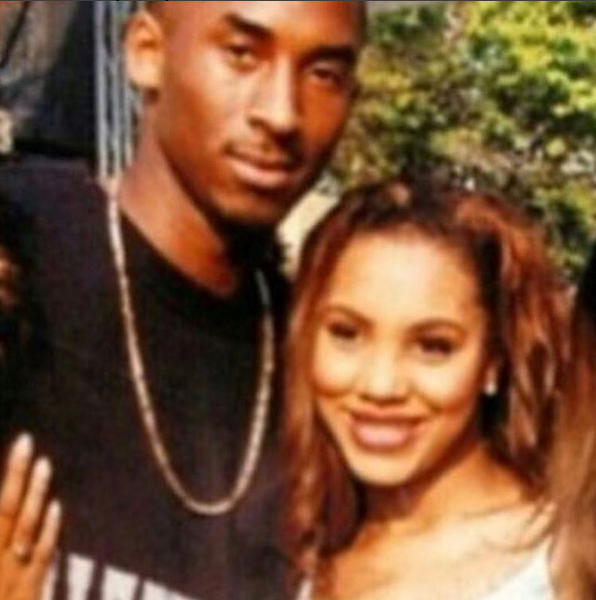 Tamar said she and Kobe met in Philly right after he got drafted into the NBA back in 1996 and decided to go out on a date. So where did they go? They enjoyed a laid back meal at T.G.I.Friday's. Cute. Tamar said once they hung out, they realized they were more so "homies" verses boyfriend/girlfriend material. Straight friend zone.
Tamera Mowry Housley then chimed in with her "Kobe" moment reflecting on the time the NBA superstar guest starred on their hit series Sister, Sister. Tamera said she and her sister Tia had the biggest crush on him, but then he took Brandy to prom and that sort of crushed their little fairytales about him.
Peep the clip:
;
Speaking of Kobe's last game tonight...
Either you love him, or you hate him. There's hardly a gray area when it comes to Kobe Bryant. And Nike taps into that with their new commercial "The Conductor."
The commercial shows the love-hate relationship between the iconic baller and basketball fans all over. If you're a Lakers fan, it's easy to love him, especially since he brought the team 5 NBA championships. If you aren't a fan, you love to hate him, BUT you have to respect his hustle. Check out the clip above.
On Instagram:
Celebs have been paying their respects to Kobe all day on social media before catching the Black Mamba in action for the last time.
Kobe's wife Vanessa Bryant posted a special tribute to her hubby on social media:
Tonight, Kobe will play his final game at the Staples Center as the Lakers will ball out against the Utah Jazz. Will you be tuning in?
EXTRAS:
1. Rachel Dozel just copped a publishing deal to release a new book. And guess what she's writing about? Race, of course. STORY
2.  The ratings for NBC's new series "Game of Silence" (starring Larenz Tate) weren't bad, but they weren't the greatest either. STORY
Photos: Erica Parise/Warner Bros. Television/Tamar's IG