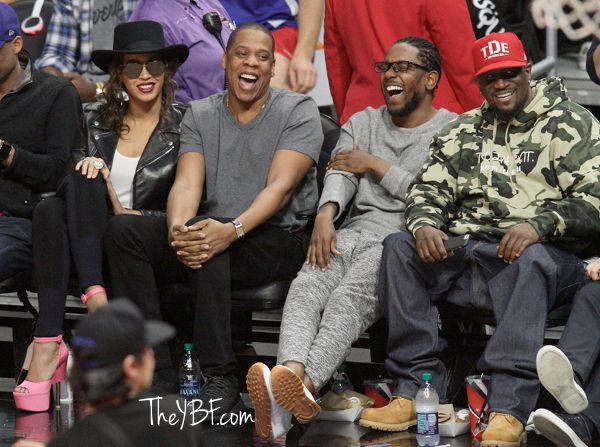 Tickets to Kobe Bryant's final game skyrocketed to record numbers where one fan dropped a cool $40,000. Find out who coughed up the cash inside…
Kobe Bryant will be lacing up his basketball sneakers for the last time on Wednesday. And tickets to see the Black Mamba hit the court have hit an all time high.
According to ESPN, fans have paid a StubHub average of $997 for a ticket at the Staples Center to see Kobe end his 20-year NBA career.
For his final game, Kobe's set to hit the court against the Utah Jazz tomorrow (April 13th) and the cheapest ticket to the game will cost you about $700.
But if you're looking to watch the game courtside, you'll be dropping way more coins. A LOT more coins.
TDE CEO Anthony "Top Dawg" Tiffith (and friend to Kendrick Lamar) dropped a cool $40,000 for two courtside seats at the Staples Center to see his favorite basketball player close out his career. Top Dawg, who discovered Kendrick as a teen, hopped on Instagram to share a screenshot of his receipt, showing how much dough he spent on two tickets to see the Black Mamba one last time: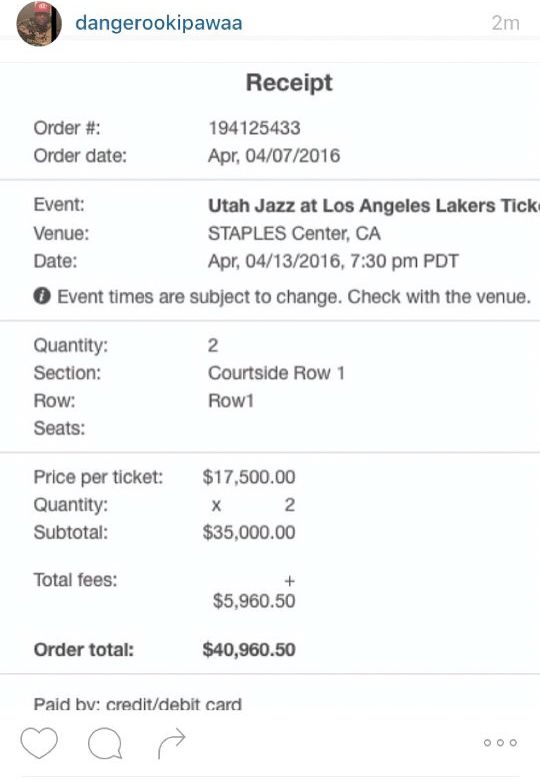 He captioned, "Sometimes you have2 pay to play... Worth every penny 2 watch one of my favorites hit the floor for the final time... @kobebryant 1 of the best to ever do it... #TDE #KB24 #top5"
Sheesh! Talk about "fan luv"....
Would you ever pay an absurd amount to see your fave?
Photos: Splash