The whole "WAGS" cast is back for season 2....and then some.  The wives and girlfriends of professional athletes who stirred up is online with their relationships (or thirst to find one) all made their first official appearance as a cast the other night.  And we've learned there's a new YBF chick in the mix who's linked to a few ballers.  Deets inside, plus model Jessica White's new show....
Over the weekend, Sasha Gates (wife of San Diego Chargers baller and 8-time Pro Bowler Antonio Gates) had her album release party.  Yep, another WAG trying to nab a record deal.  So the whole cast came out to continue shooting season 2.
Sasha was pregnant last year and had major complications toward the end of her pregnancy on the show, but she ended up having a healthy baby boy named Aven who joined big sister Ayla.
Now, Sasha wants to sing.  Since she has a ring and has been married the longest, she's also been coined the "queen" of this WAGS group.  Yeah, that's how it works in their world.  But she's in the middle of the drama this season after taking a backseat to it all last season. E! says:
This season, the rivalry between the wives and girlfriends intensifies and tensions run high as the dynamic within the group continues to evolve. Barbie is busy wedding planning but things start to unravel when she finds out that her venue fell through. When she does finally does say I do – her relationship with the two other wives, Sasha and Autumn, deepens, which drives a wedge between the non-married women and further escalates the hierarchy turmoil. All the while, Sasha is working to find a balance between motherhood and her career as she makes her return to the music industry,
There's also a couple new chicks joining the cast. One is Tia Shipman (far left, above).  Here's the lowdown on her:
Tia Shipman is an elite Ford model with clients ranging from top department stores, makeup brands, as well as high fashion brands. Tia has also been successful in the entertainment industry, appearing in popular television series such as CBS' "The Bold & Beautiful," FOX's "Grandfathered," and ABC's "Ugly Betty," and featured in countless commercials. Tia has been linked to players from the Denver Nuggets and Indianapolis Colts.
And then there's this:
Autumn is focused on her marriage and on navigating her friendships with WAGS that she once trusted, but now feels have turned their backs on her. Sophia fuels that fire when she confronts Autumn about the rumors that her husband Seyi was involved in a cheating scandal. Meanwhile, Olivia's boyfriend Marcedes starts to show signs of jealousy and even has a flirtation with someone close to her, and as Nicole gets restless waiting for Larry to propose, someone from the past comes to warn her about him. Plus, Natalie and Shaun experience some major up and downs in their relationship and have to decide if they can make it work, especially given their close ties within the group. And despite her best efforts to stay above the fray, newcomer Tia finds out that her boyfriend may not be as trustworthy as she thought.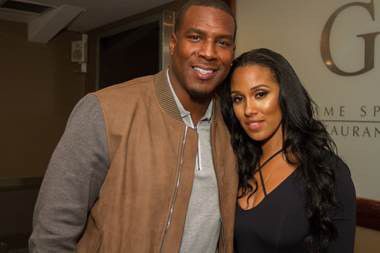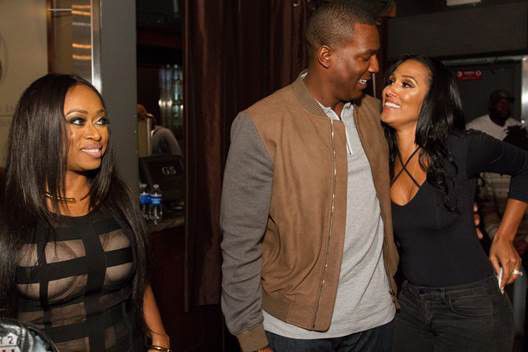 We admit, it's our guilty pleasure.  The excess, the sophisti-ratchetedness and the thirst of it all. "WAGS" premieres Sunday, June 26th at 10:00pm ET/PT on E!
Speaking of relationships: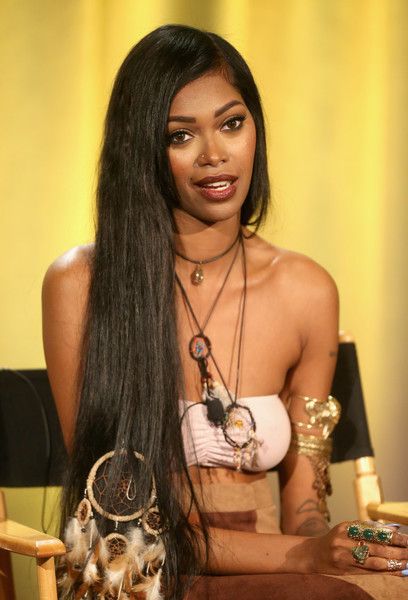 Maybelline model Jessica White nabbed herself a show.  She and a few others (Willis McGahee, Somaya Reece and more) will be finding out why they can't seem to get out of singledom on "Famously Single".
She's dated Nas and a few others, but the model-actress hasn't yet settled down for a long term relationship. Here's what to expect:
In the all-new series, eight celebrities (Brandi Glanville, Pauly D, Aubrey O'Day, Josh Murray, Jessica White, Willis McGahee, Somaya Reece, and Calum Best), going through relationship rehab, live under one roof in downtown Los Angeles and explore their romantic issues together. Through fun challenges and exercises their fame is stripped away and viewer's will witness them untangle their most private emotional experiences, ripped straight out of tabloid headlines. Being famous isn't easy. Finding love as famously single is even harder. "Famously Single" premieres Tuesday, June 14 at 10/9c on E!
These people keep themselves on a show, don't they?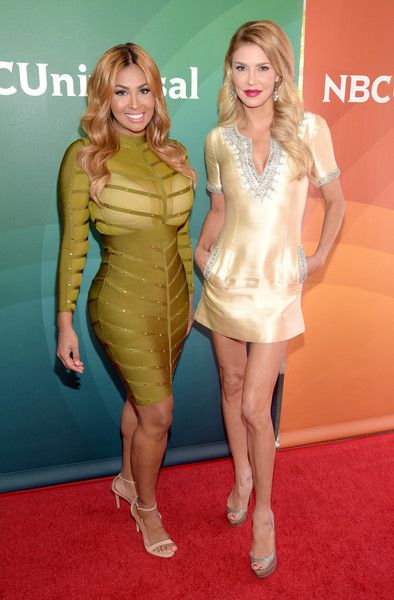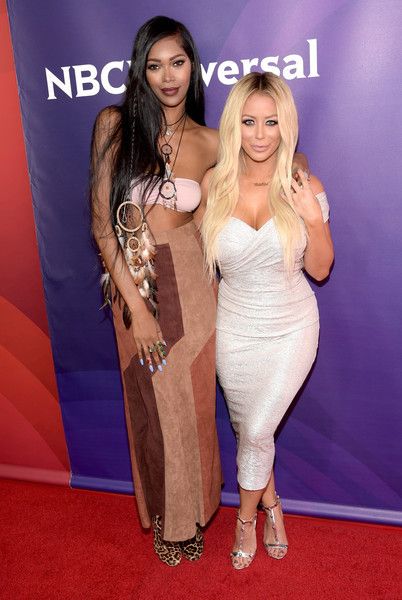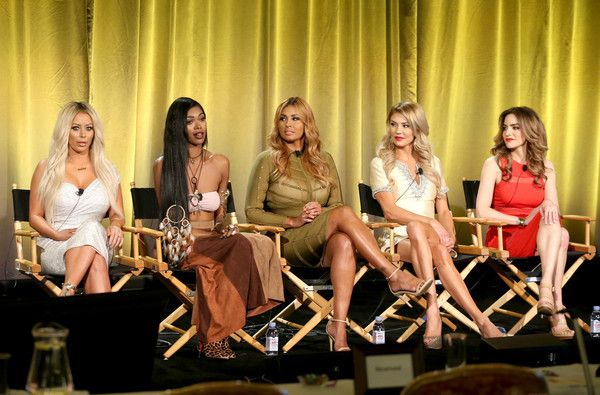 Check out the promo below.  By the way, Danity Kane's Aubrey O'Day is on the show (of course) and *spoiler alert*, she found love in the house with Pauly D (remember him?).
Photo Credit: Lorenzo Cuevas/Getty